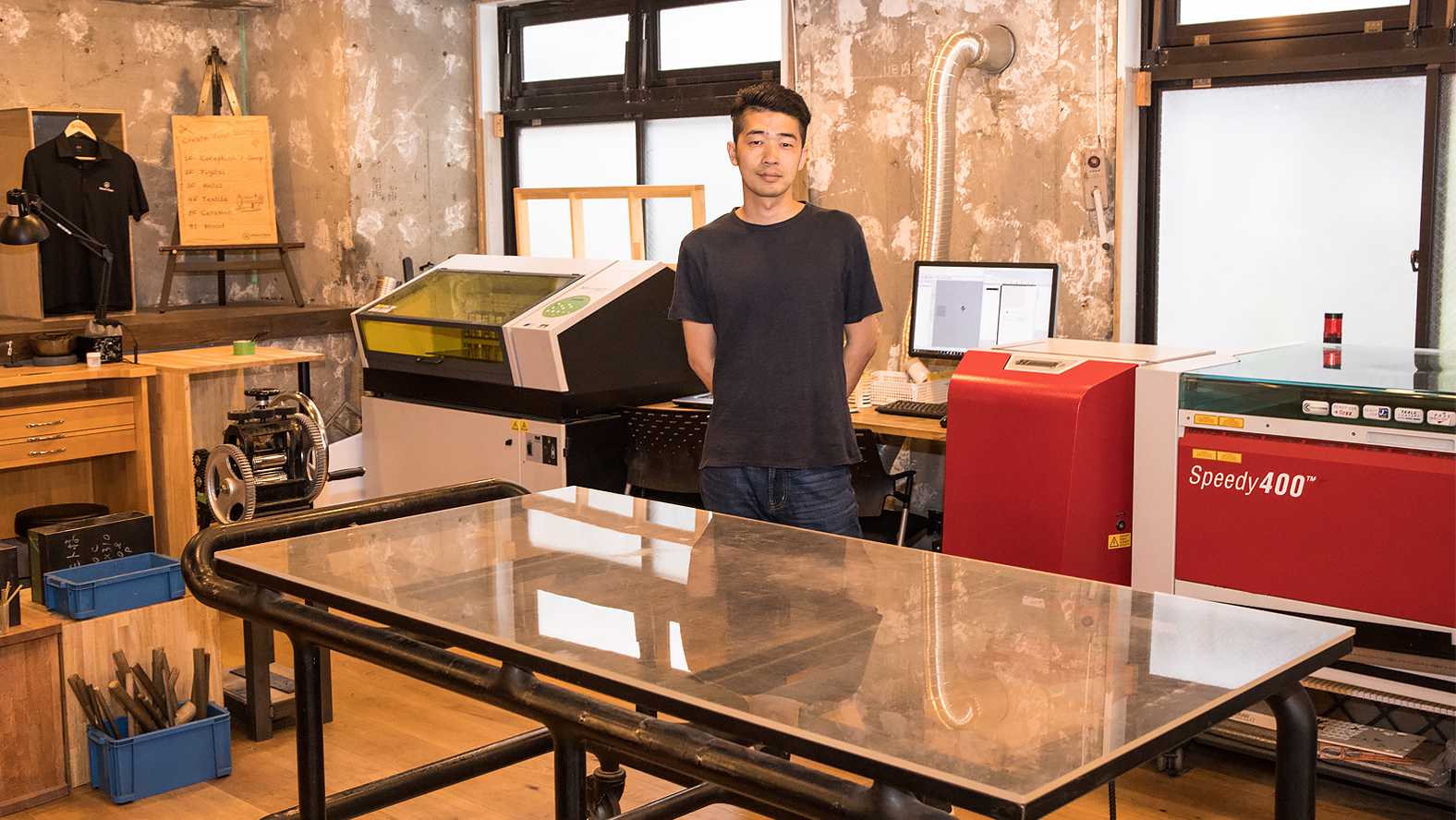 UV printers play key role in success of shared factory Makers' Base (Part 1)
We visited Makers' Base Tokyo, a membership-based shared factory run by Makers' Inc. that was previously featured in the Imagine Blog, to see exactly how UV printers are used for creating personalized products. We'll be bringing you more details of how this unique creative workshop operates in this two-part series.

Makers' Inc. opened the membership-based shared factory "Makers' Base Tokyo" in Meguro, Tokyo in 2013, before relocating to a spacious 800 m2 workshop at Toritsu-Daigaku, Tokyo in 2016. Makers' Base Tokyo provides members with access to various types of fabricating equipment, including Roland DG's UV printer and laser cutters, and the workshop atmosphere is more akin to a fashionable boutique outlet rather than a typical industrial fabrication area.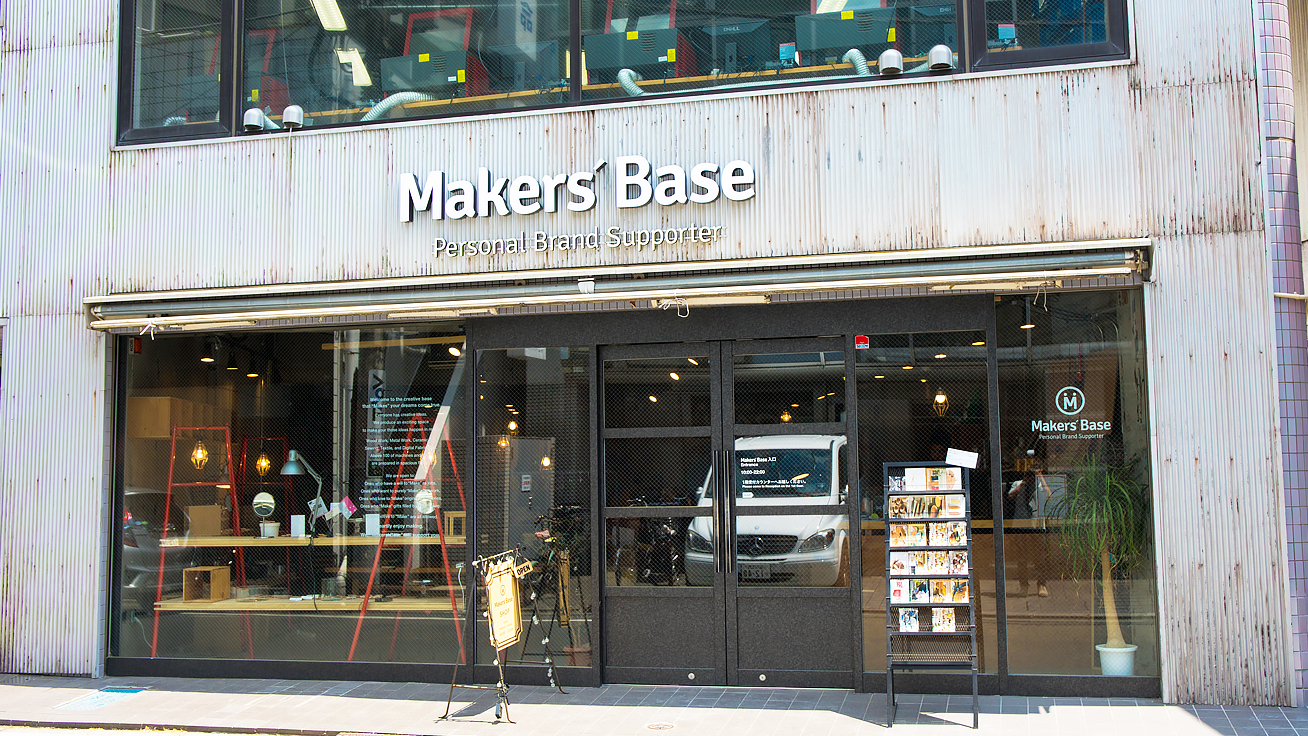 The Makers' Base Tokyo shopfront at Toritsu-Daigaku.

Makers' Base was established four years ago and has become the largest membership-based shared factory in Japan while serving as a conduit for the shift from products to services. We asked Junpei Matsuda, COO of Makers' Inc., about his current thoughts and future business aspirations.

How was Makers' Base established?
After graduating from college I started working at a large corporation, but the lack of efficiency that is typical in such enormous companies made me want to explore opportunities at a smaller business where people can better apply their individual capabilities, so I ended up leaving after ten months. I then started working as a consultant, and it was the experiences I gained during that time that made me start wondering if increasing the skills of individual staff members would become more important than the company as a whole. It may seem somewhat far-fetched, but this stemmed from my underlying desire to find out what I could do to help boost the national capabilities and GDP of Japan as a country. The result was an idea I came up with for providing a service that can assist with personal fabrication.

I was working as a consultant in the human resources and marketing fields when an interesting business opportunity came along from a client I was then contracted with – a raw materials supplier for apparel that became the parent company of Makers' Inc. I helped grow the business for Makers' Base. Of course I had no idea at the time that I would eventually take on a management role!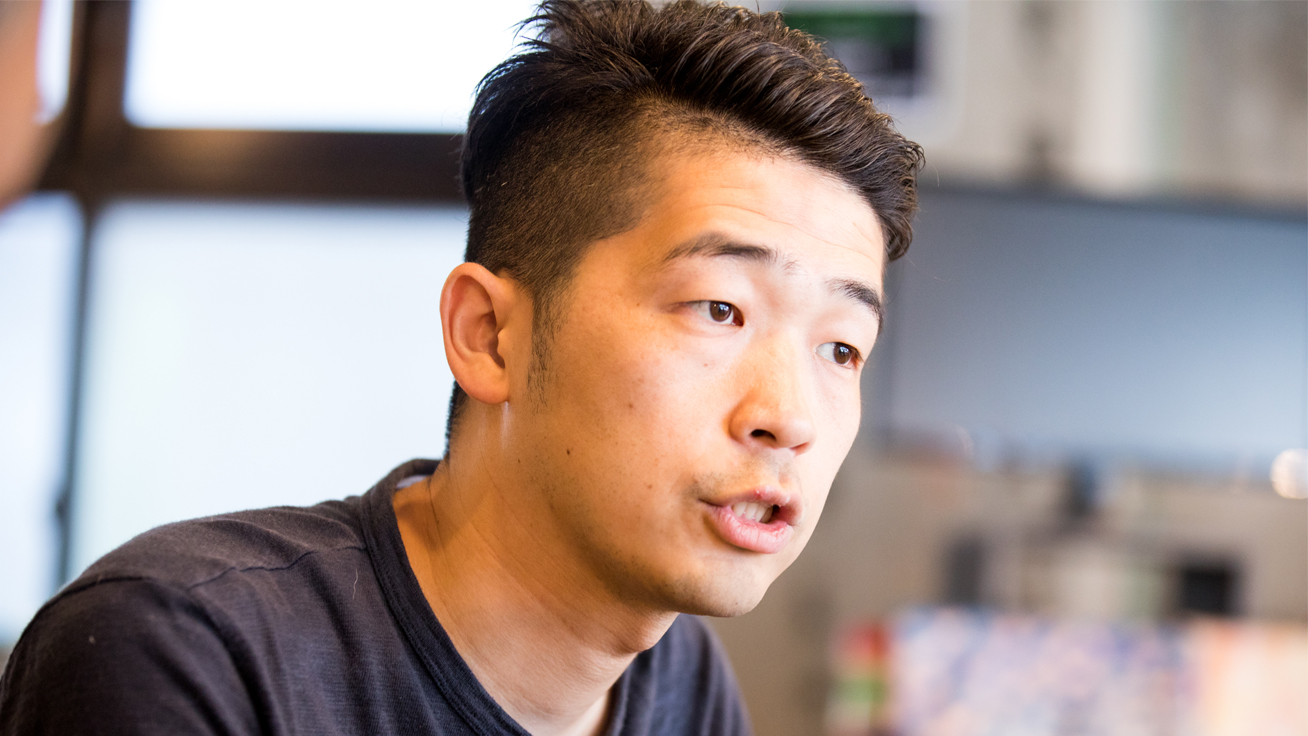 Junpei Matsuda, COO of Makers' Inc.

What business is Makers' Base involved in?
Makers' Base offers four types of services, the first of which is providing members with access to fabrication facilities. Each floor of the 5-story building caters to a different type of fabrication – carpentry, digital machining, metalworking, textiles, and ceramic art – and includes the appropriate types of tools and fabricating equipment for each. The second available service is the workshops that we run. To date we have organized more than 100 different types of workshops that we designed by applying the idea of an entertaining weekend outing, much like a trip to a theme park. There are currently 50 types of workshops which make up the majority of profit for Makers' Base. They are mainly organized and run by independent creators and our staff, most of whom are graduates of colleges with an emphasis on fine arts and culture. The third service we provide is consigned fabrication, which caters to customers who are not really interested in making items themselves, but enjoy having their very own personalized items. Makers' provides state-of-the-art printers and fabricating technologies like UV printers, as well as an extensive range of materials and other fabricating equipment capable of catering to a diverse scope of customer requirements. And last is our merchandise sales service, which is an extension of our consigned fabricating service and includes a range of Makers' Base one-off originals. The ground floor of Makers' Base features exhibits of the various products we have available for sale.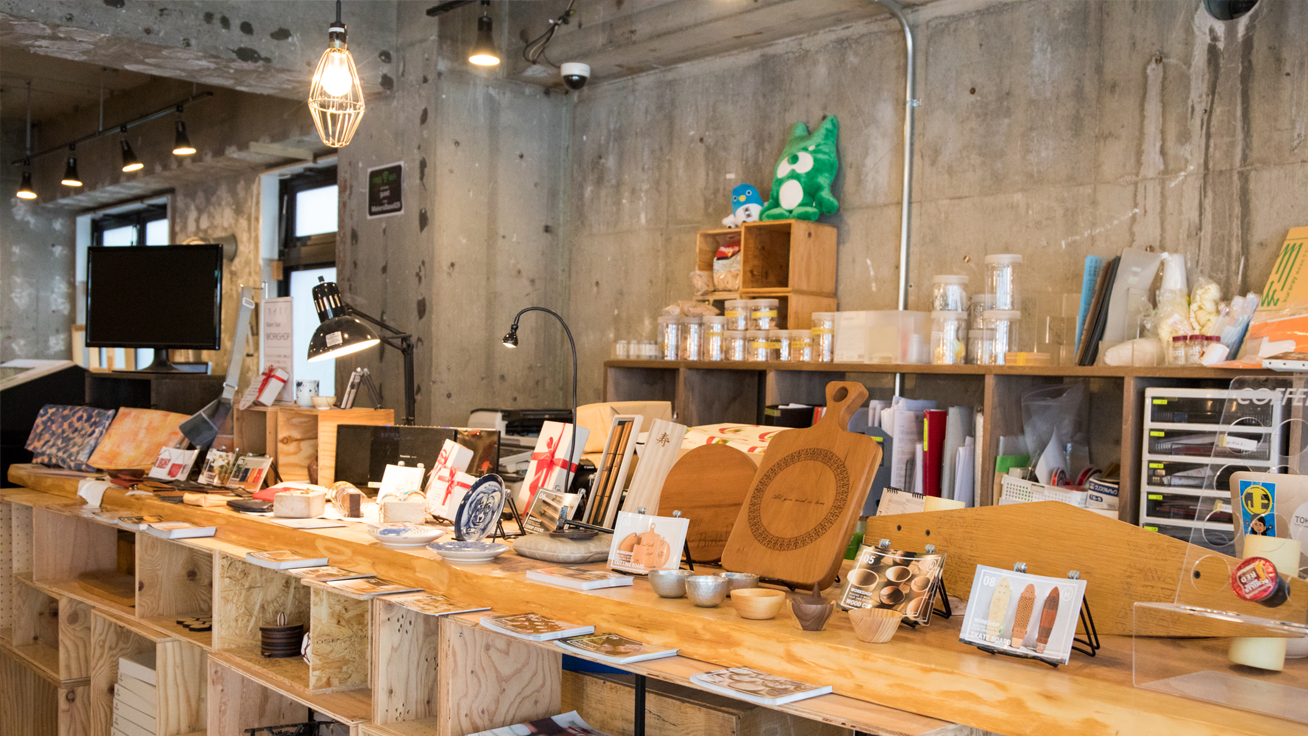 A look inside Makers' Base Tokyo, which includes workshop flyers and products printed on a range of materials using UV printers.

With workshops as a major source of profits, what activities do they involve?
When we first started out, we envisaged a business model resembling that of a members' only sports club, but we realized after just a few days that there was no way the business could operate successfully like that!
We saw the value of Makers' Base as providing a means of fabrication, so we explored the possibilities in a broad range of related industries. As a result, we came up with the idea of providing a workshop where people could use UV printers to make their own fashion items like leather purses, smartphone cases, rings, bangles and bags. Our workshops are aimed at novice customers, rather than those interested in specific fabrication or machining techniques. These workshops now draw in some 15,000 customers every year.

What types of people attend the workshops?
We have run more than 100 types of workshops to date. Around half of the workshop participants are females in their 20s, which is the demographic that we were expecting when we first started. The most popular workshop at the moment is the ring fabrication workshop with more than 300 customers attending every month. The majority of them are groups of women and couples. More than 100 people attend the workshops on weekends, which is much more than during the week. The main reason behind the popularity of these workshops is that they provide a way for people to spend an enjoyable time together that they can post on social media later. I think we are providing an effective way to engage with this demographic.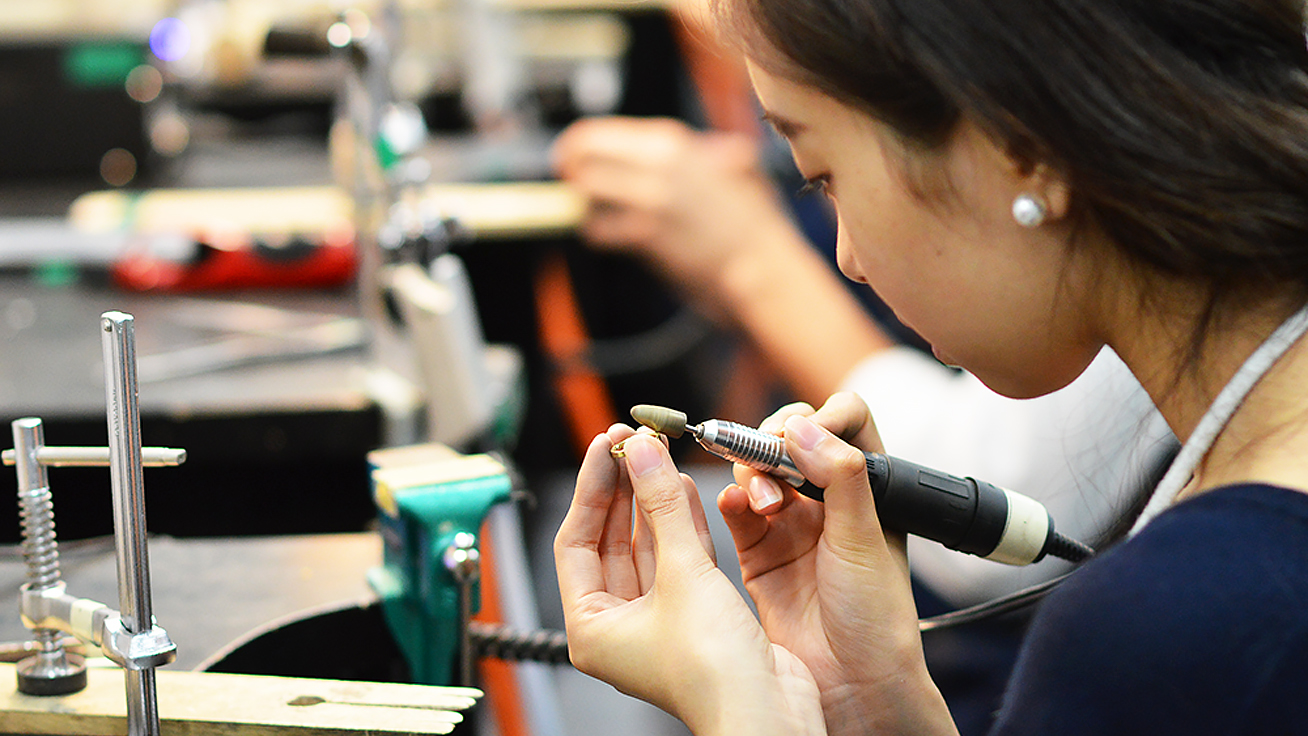 A customer carefully machining a ring at the workshop.

What do you have planned in the future for these workshops?
Ideally we want to expand on the workshops that we are currently organizing. Right now, the majority of customers are those who want to make their own personalized items, but we think there is potential for growth if we can successfully attract customers who want to create hand-made gifts to give to others. At some time in the future, we want to be able to create more work opportunities for independent creators involved in fabrication, which goes back to the initial concept that I envisioned when Makers' Inc. was first established.

In Part 2 we will explore how UV printers are used at events and pop-up stores that Makers' Base is playing a key role in.

For more information about Makers' Base, please visit http://makers-base.com/.