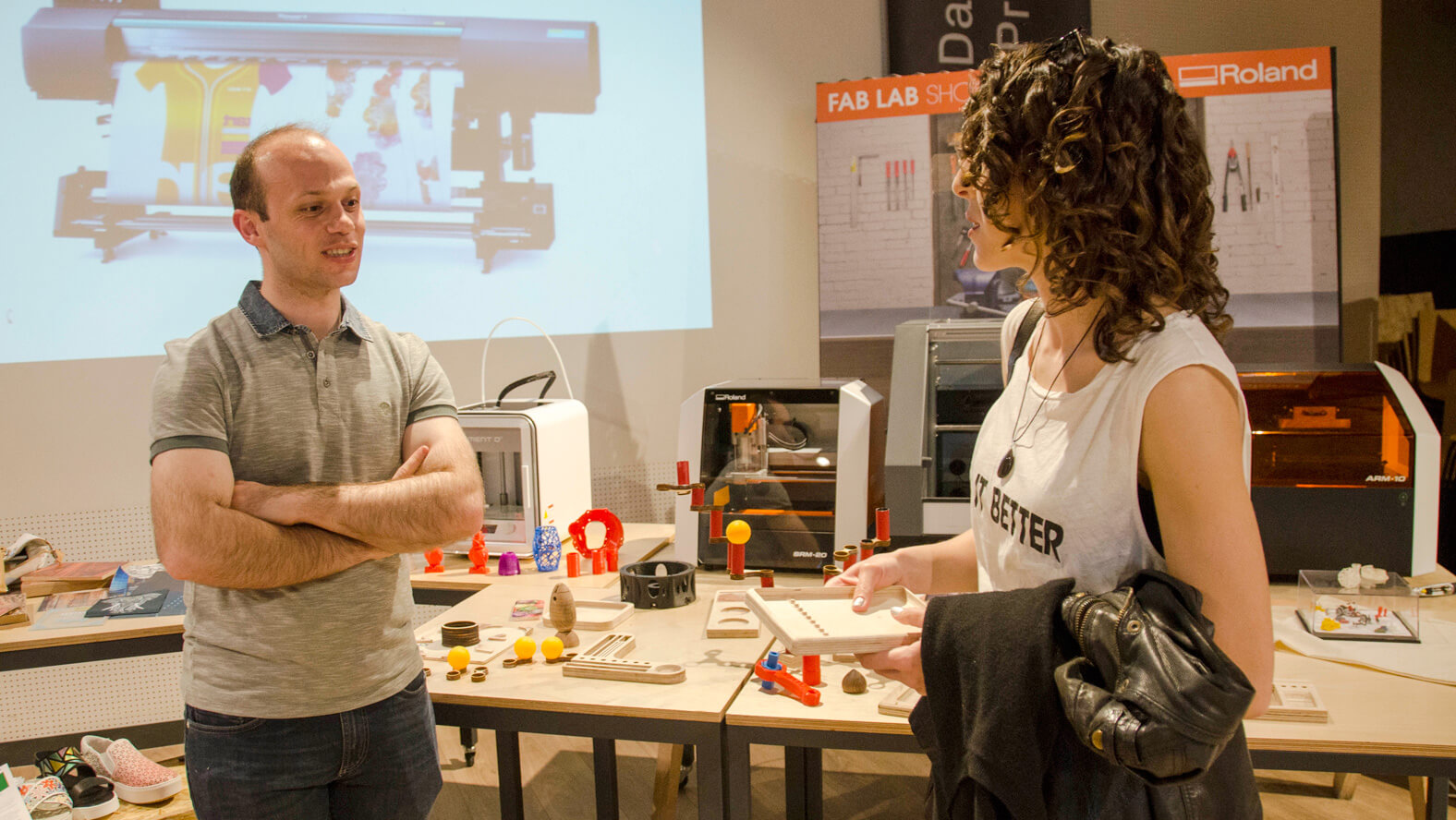 Roland DG Solutions Play Starring Role at Istanbul Creative Hub
09/26/2017 Events & Tradeshows, Digital Printing, 3D Digital Fabrication
ATÖLYE is an innovative makerspace and creative hub located in the center of Istanbul, Turkey that attracts an interdisciplinary network of designers, makers, engineers, teachers, entrepreneurs and other creative individuals. With 700 m2 of space, it includes event space, seminar space, co-working space and a maker lab. Members can explore their creative potential through collaboration, experimental classes and workshops while using a variety of digital tools, including milling machines, 3D printers and laser cutters. ATÖLYE enables organic ideation, prototyping and refinement of innovative ideas.
For more than two years, Promakim, one of our more important sales partners in Turkey, has partnered with ATÖLYE by providing digital tools, including Roland DG's MDX-40A desktop milling machine, and offering dedicated workshops on how to create your own designs by using desktop milling machines.
In April 2017, the "Experience Day by Roland & Promakim" interactive event provided attendees with the latest best practices and solutions using Roland DG technology at ATÖLYE. Around 200 people including makers, designers, students from colleges and store staff attended the event to discover what they can create with Roland DG devices in four areas, including print & cut, textile, UV printing, and 3D digital fabrication. Roland DG users shared their experiences with visitors. You can check out video highlights of the event below.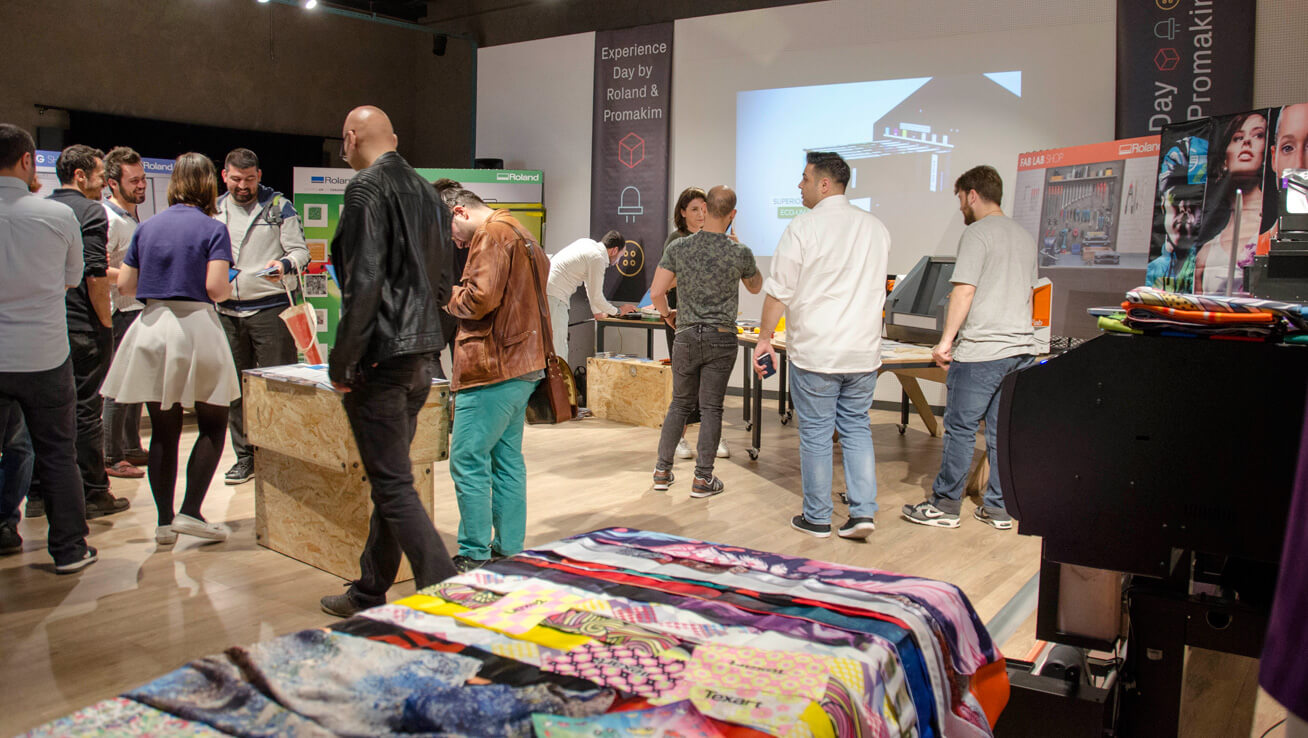 At the event, personalization products using a UV printer and dye-sublimation transfer printer attracted great attention. Visitors printed their name on small notebooks with a UV printer while a dye-sublimation transfer printer printed their favorite designs and photos for transfer onto bags.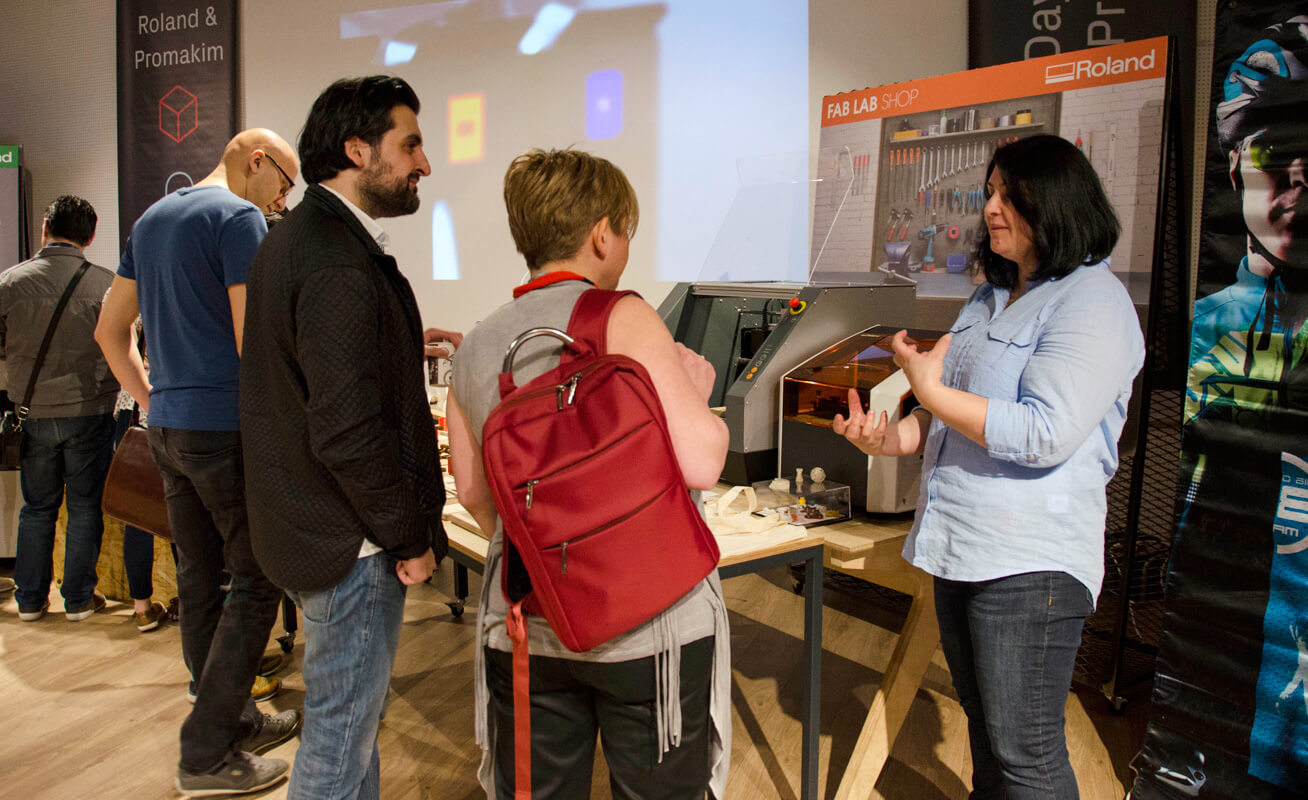 Visitors and staff discussed what they could create with Roland DG devices.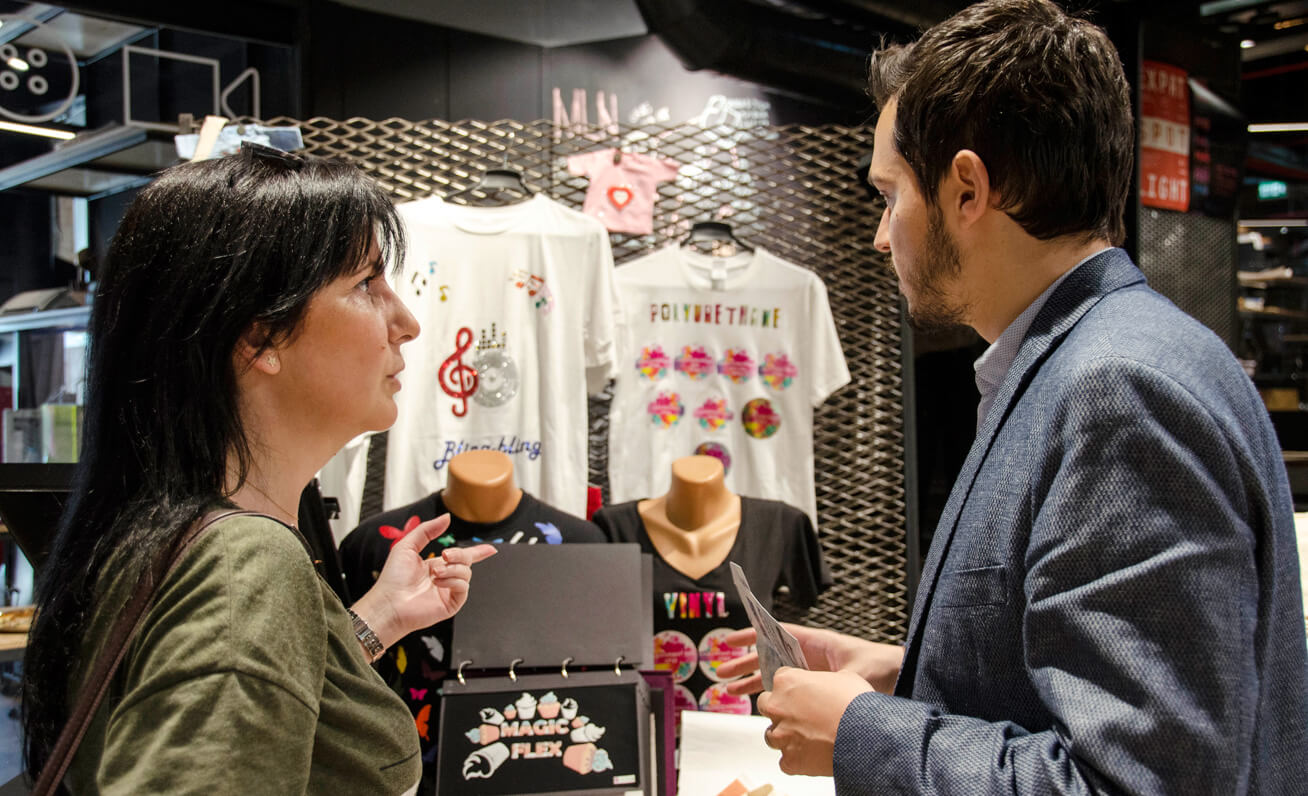 A range of applications displayed the capabilities of Roland DG technologies, prompting visitors to interact with each other.
Visitors from various backgrounds explored new business opportunities and applications using Roland DG technologies. We hope our solutions will continue to reach more customers and markets and through events and facilities such as this one in Turkey.
For more information about ATÖLYE, please visit https://atolye.io/en/home/.