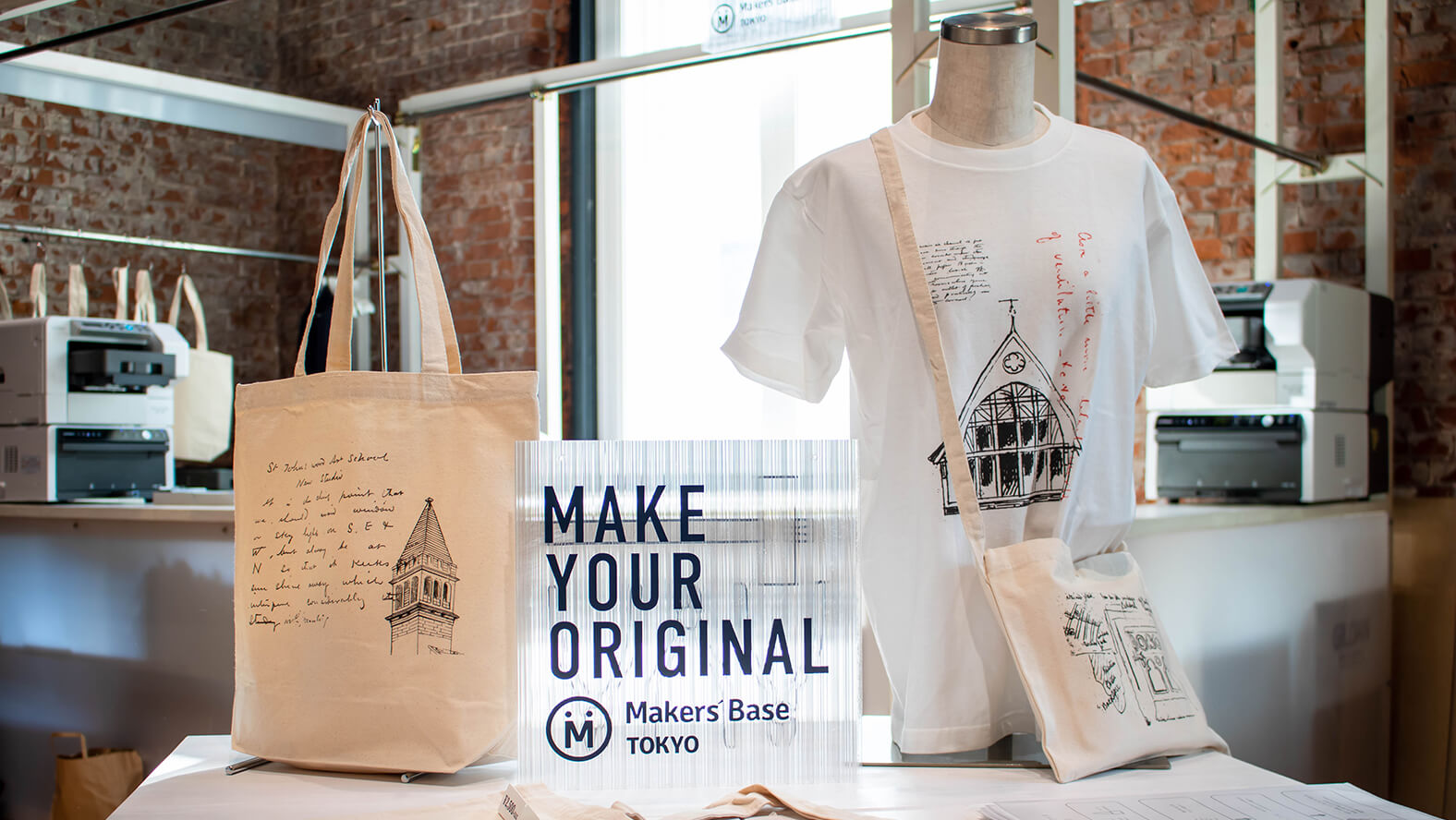 Exhibit Features Create Your Own One-Of-A-Kind Items Inspired by Renowned Architect
A special exhibition was held at the Tokyo Station Gallery located in Tokyo Station to commemorate the centenary of the passing of Tatsuno Kingo, the architect of Tokyo Station. A workshop was set up at the exhibit so that visitors could print out some of his sketches and drawings of Tokyo Station onto T-shirts and bags. The workshop made use of Roland DG's direct-to-garment printers and cotodesign software employed at stores and events to create unique creative experiences.
The Tokyo Station Gallery is an art gallery that hosts a diverse range of displays in the attractive brick wall exhibition rooms of Tokyo Station. The Architect of Tokyo Station, Tatsuno Kingo and His Relationship with Art exhibition ran from November 2 to 24, 2019, and provided a look back at the achievements of Tatsuno, considered one of Japan's first generation of architects, through the perspective of the arts. Exhibits included Tatsuno's sketchbooks from his time while studying in Europe.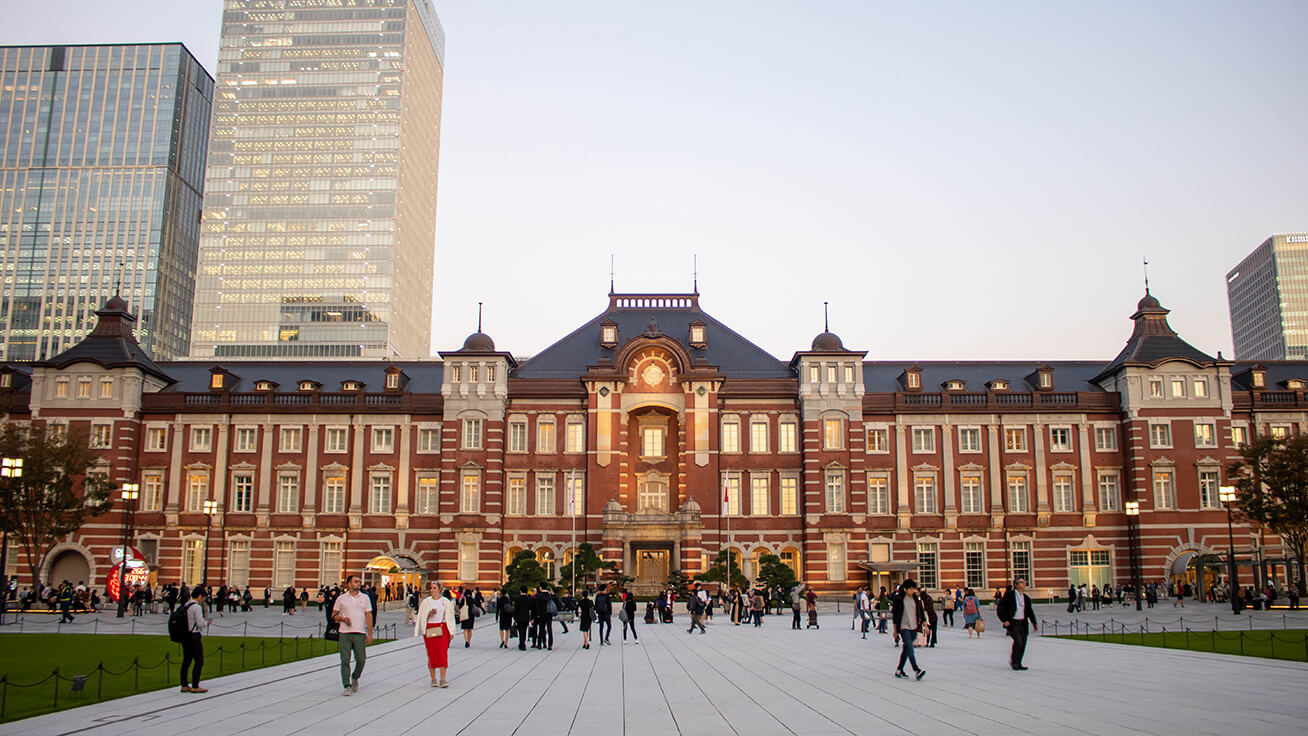 Tatsuno Kingo's architectural masterpiece, the Tokyo Station Marunouchi Building.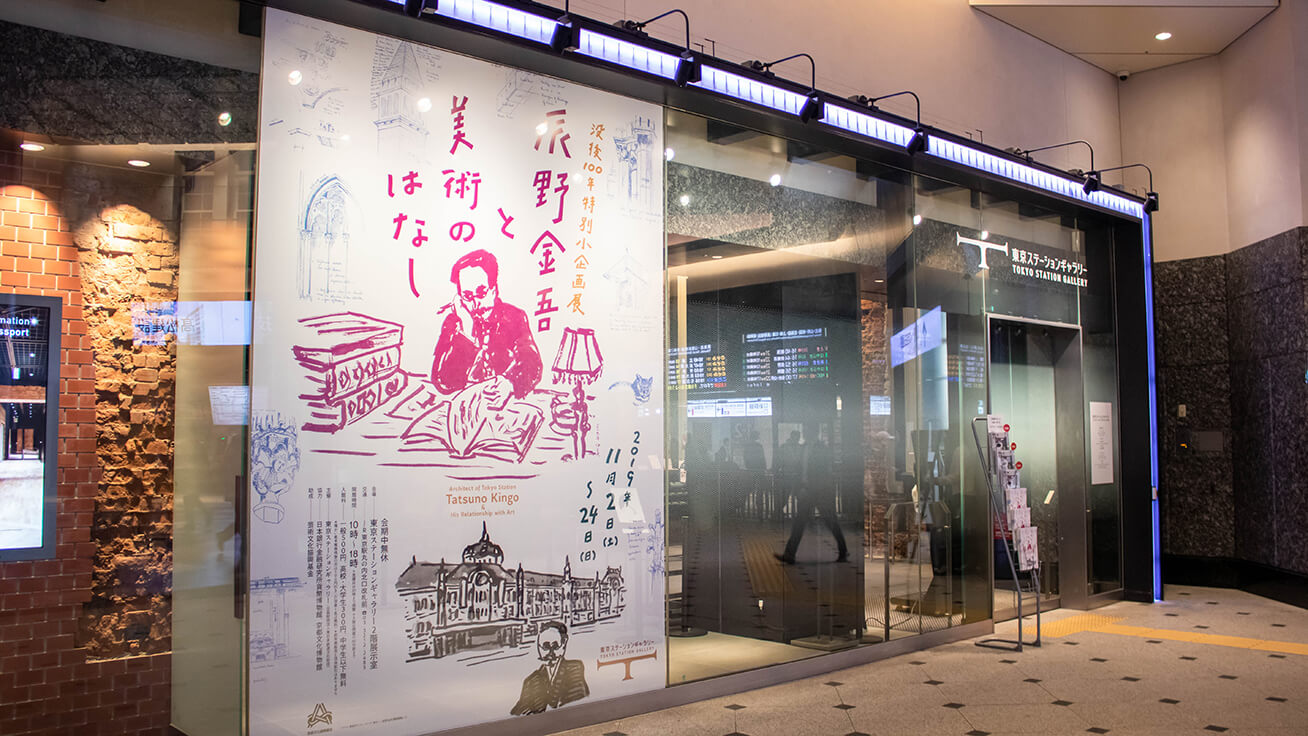 The Tokyo Station Gallery is located in the Marunouchi North Exit of Tokyo Station.
One-of-a-kind T-shirts and bags based on Tatsuno Kingo's treasured sketches
A workshop planned with the same theme was set up in the last room of the exhibition where visitors could make their very own items featuring the work of Tatsuno Kingo. The membership-based, shared-factory Makers' Base that runs popular workshops in Tokyo organized the event, and Roland DG provided the cotodesign software and BT-12 direct-to-garment printers that are capable of printing on cotton-based fabrics.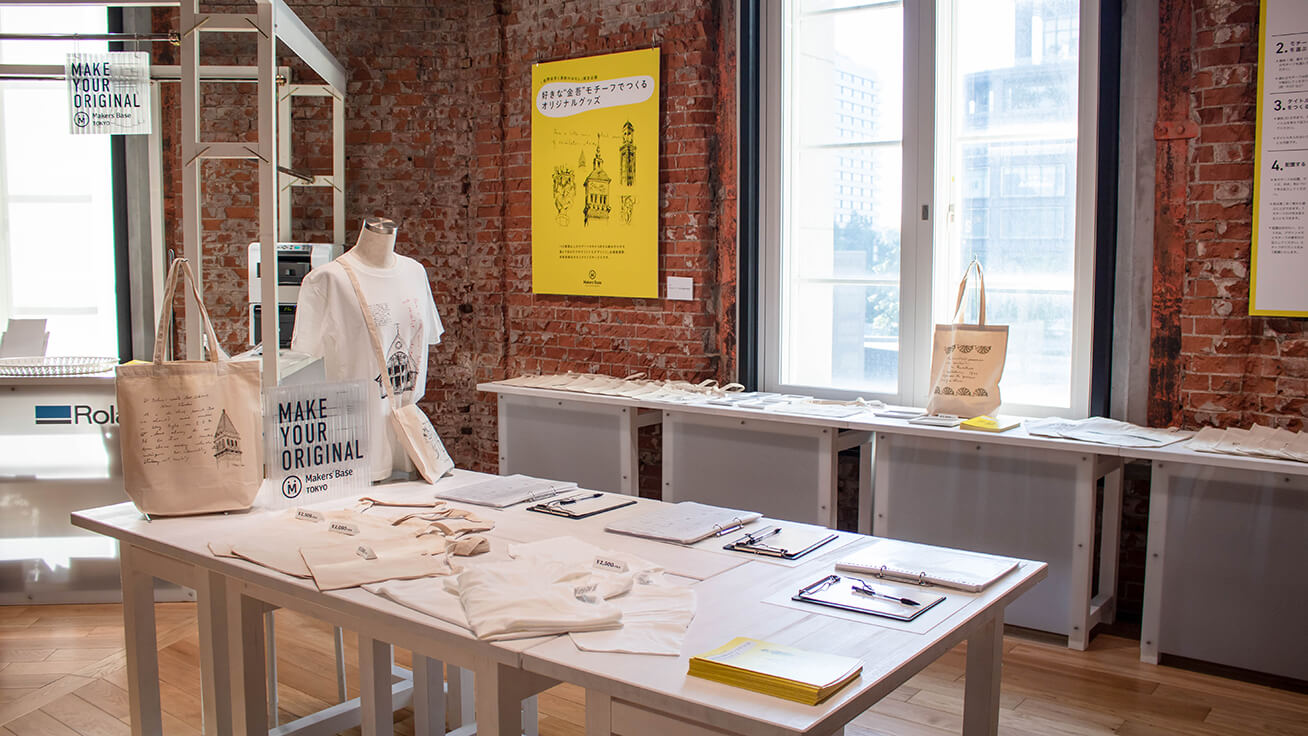 Three types of items — T-shirts, tote bags and compact sacoche shoulder bags — were available to customize at the workshop. Visitors were able to select from more than 170 designs, including Tatsuno's sketches, notes and drawings of Tokyo Station, to create a unique combination to suit individual tastes and preferences.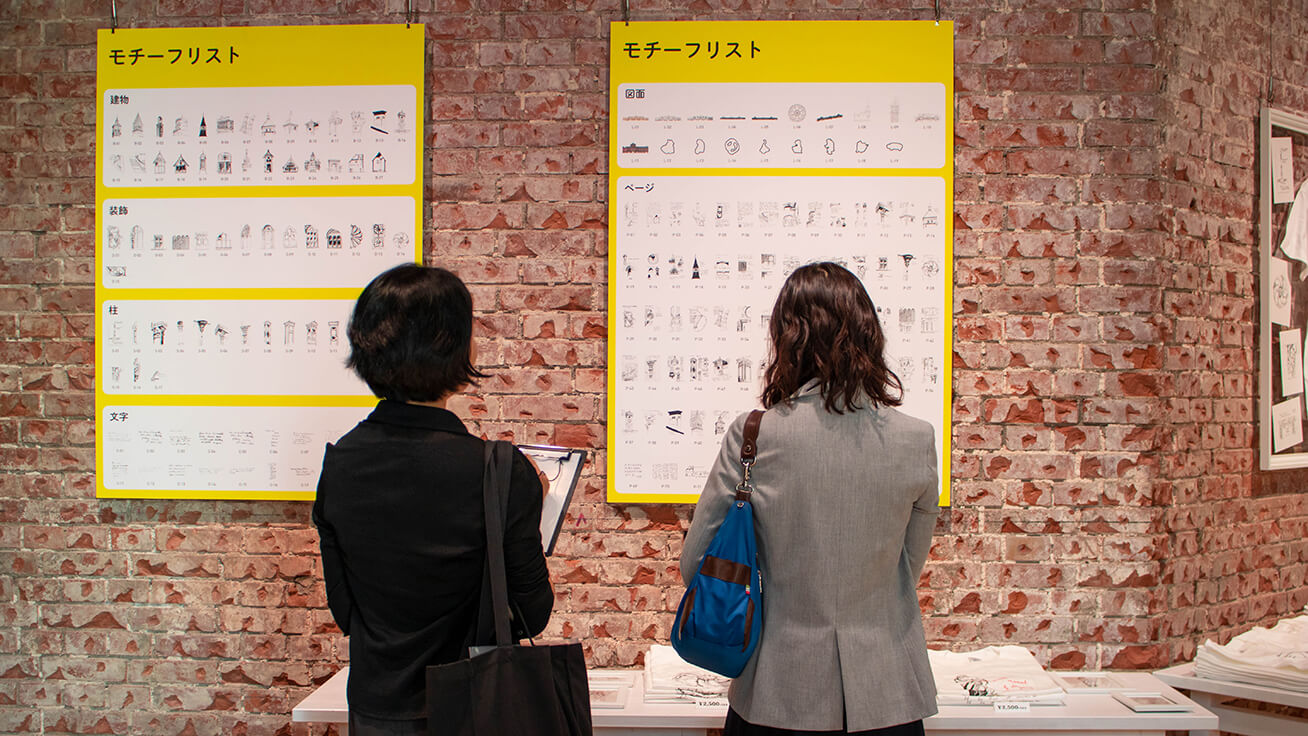 Visitors selected their favorite designs and arranged a simple layout on order forms.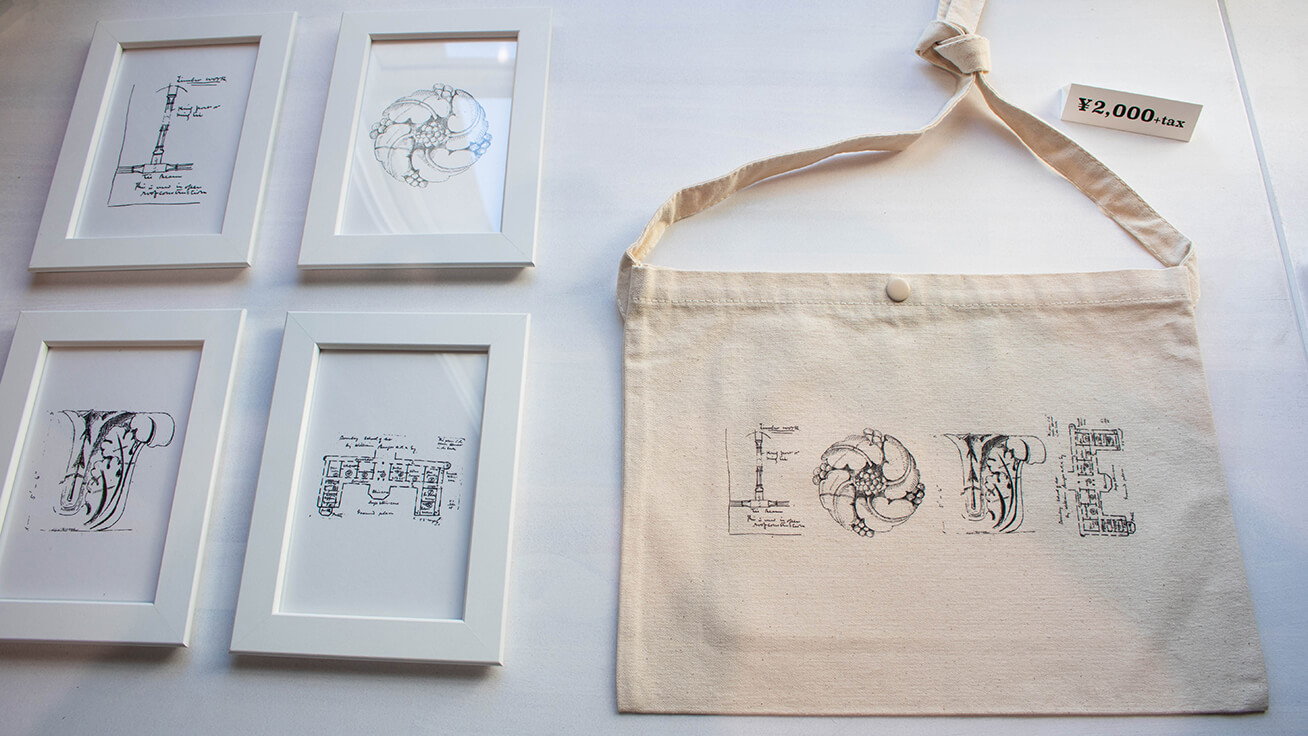 Sample designs created by Makers' Base were also on display to provide visitors with hints. This sacoche features sketches that spell out the word LOVE.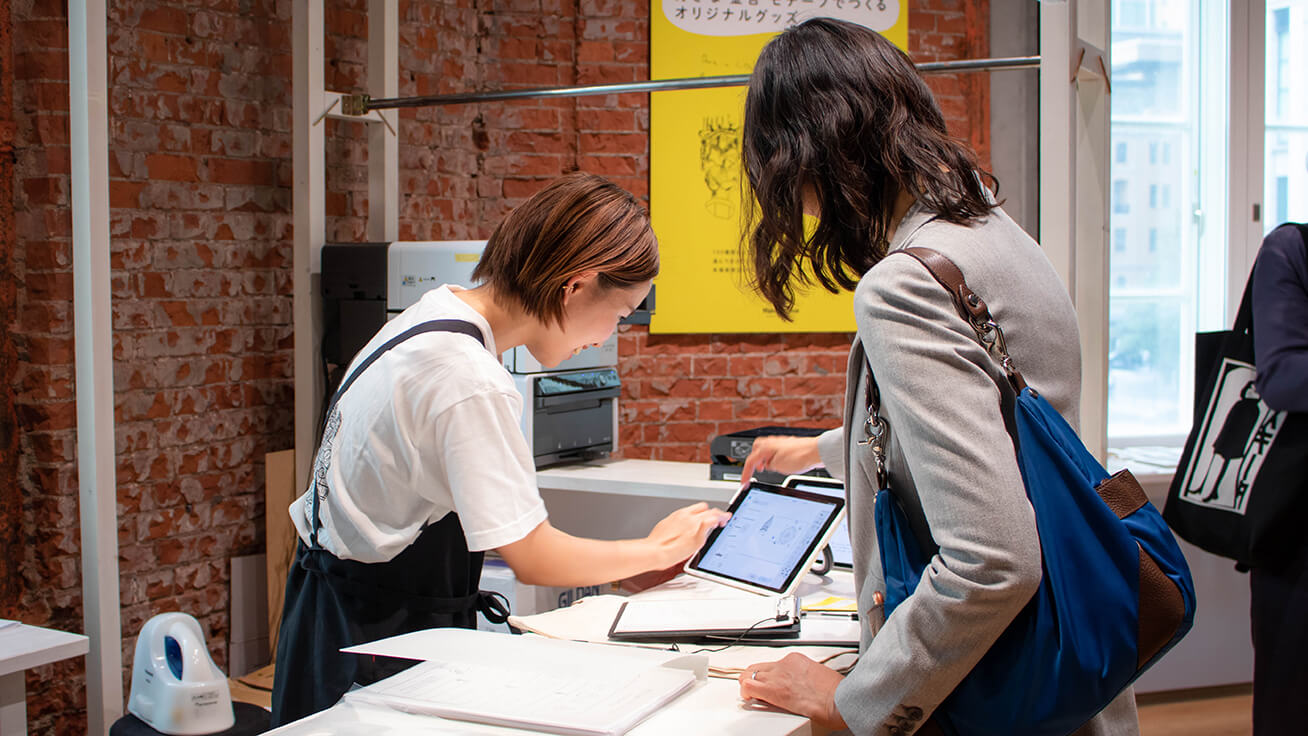 Visitors worked with Makers' Base staff to complete their designs using Roland DG's cotodesign software installed on tablets.
Items were printed immediately using BT-12 direct-to-garment printers at the workshop, with the finished products available in approximately 15 minutes.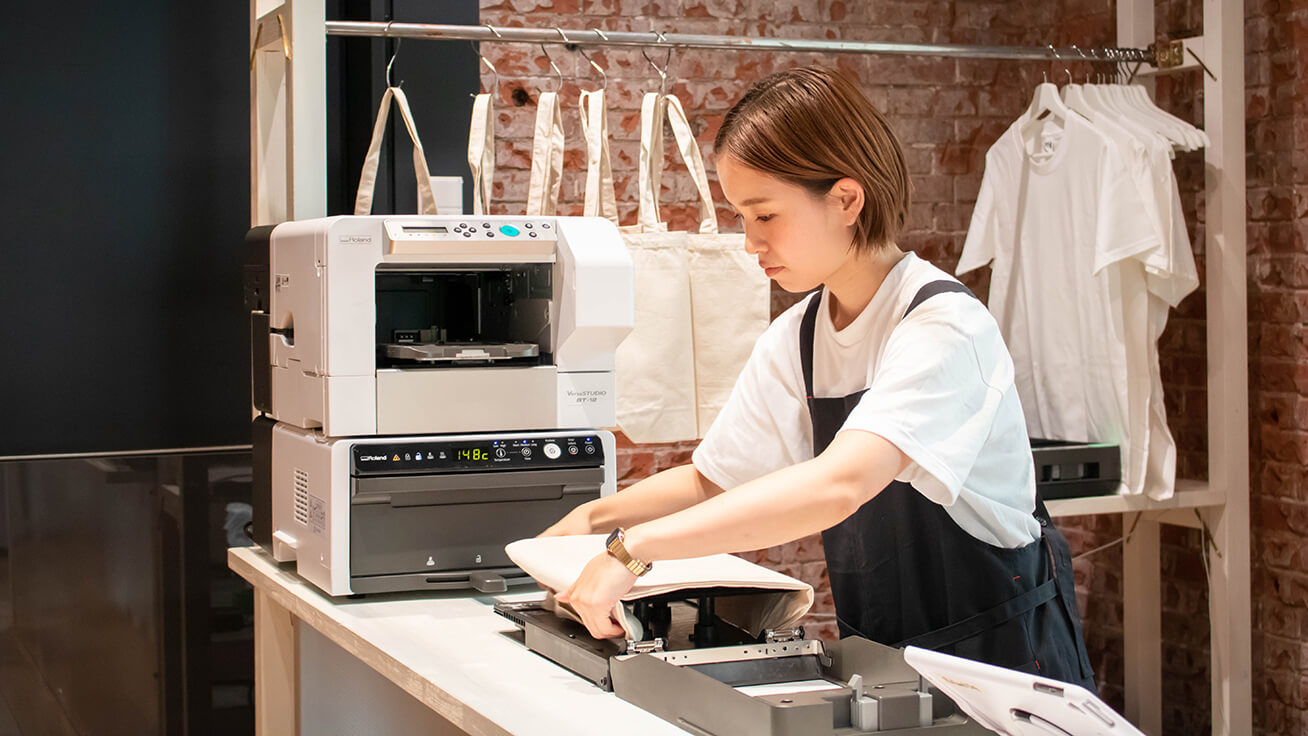 Various accessories made using UV printers at the Makers' Base shared factory were also on sale at the exhibition. These could be added to customer tote bags or sacoches to create even more attractively designed items.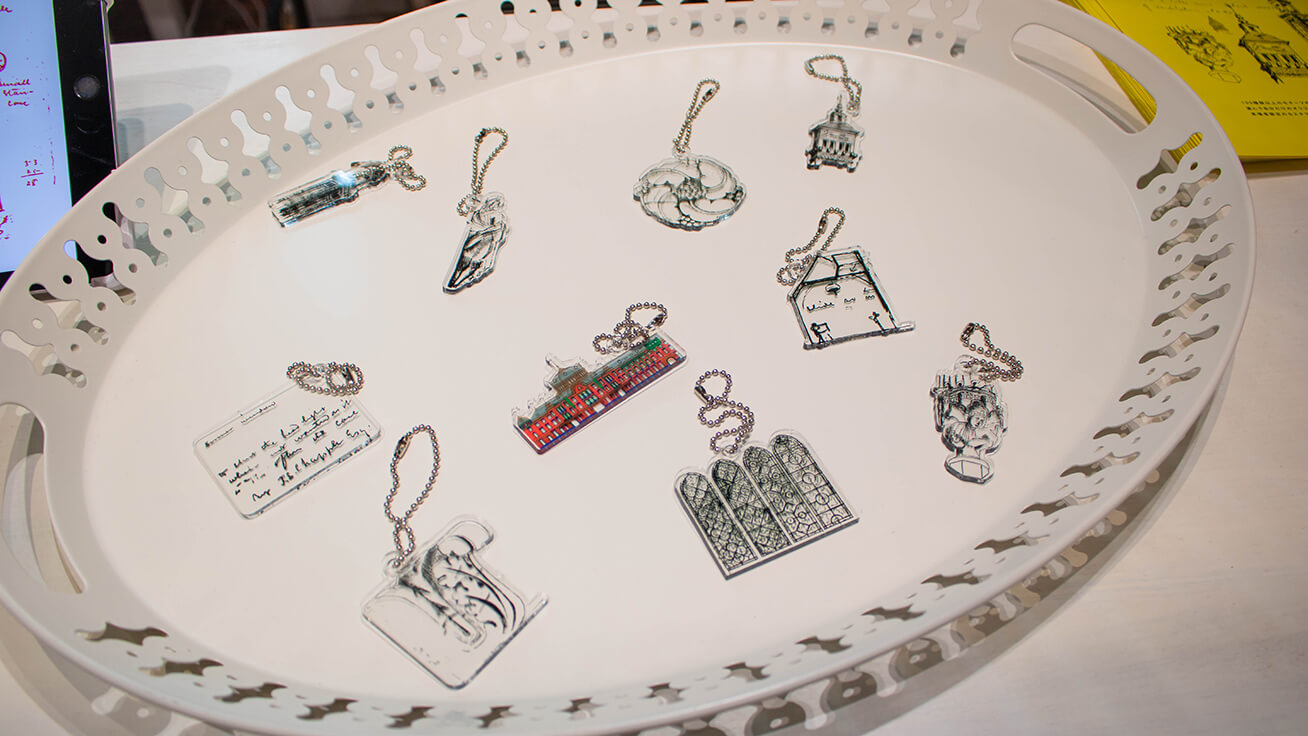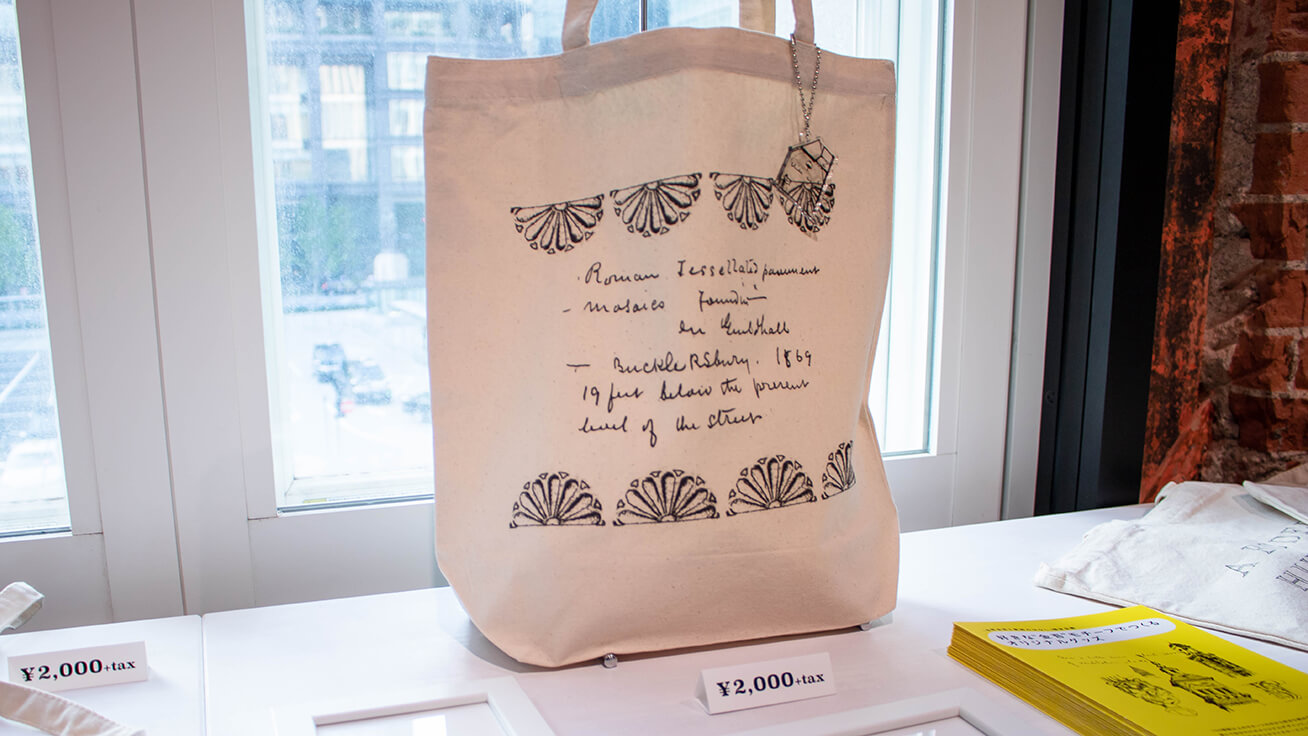 What was the inspiration behind making items featuring exhibits on show at the gallery?
We talked with the Tokyo Station Gallery curator Kie Hanzawa (photo below) to find out more.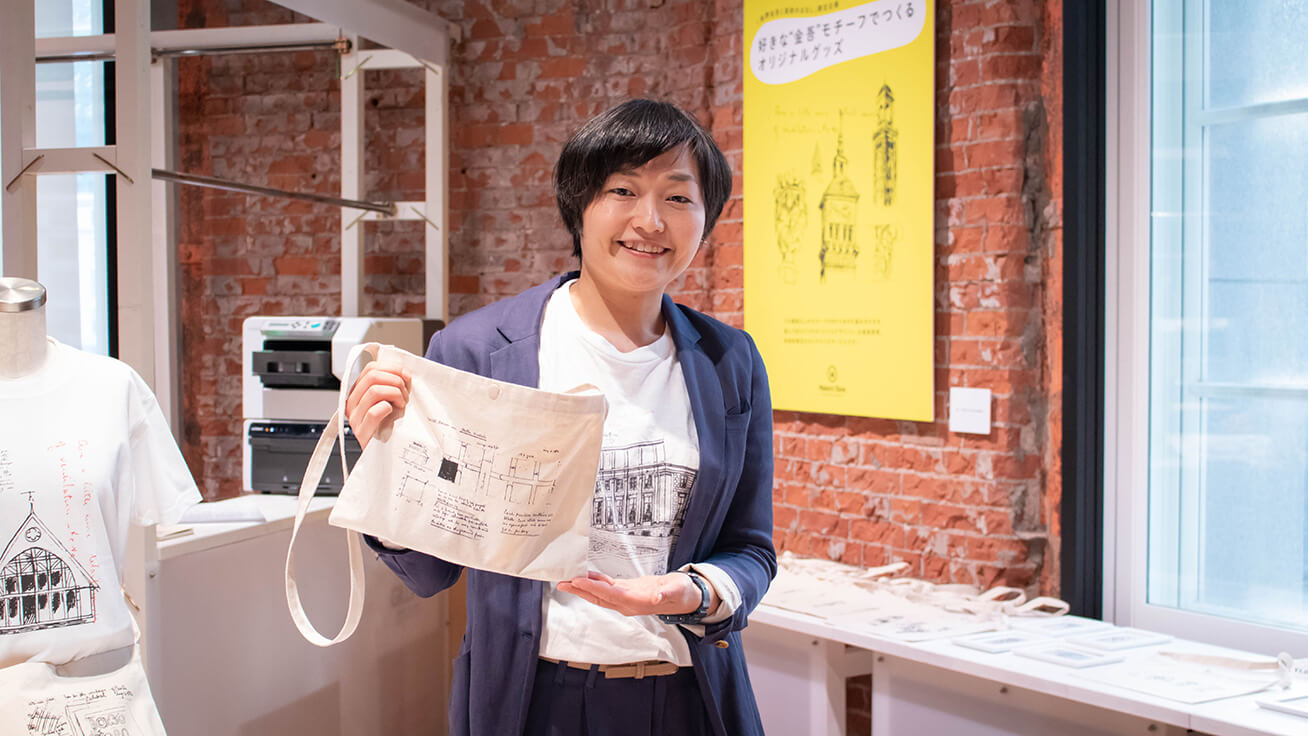 "The art gallery projects a feeling that is very characteristic to its location in the Tokyo Station. We want as many people as possible to discover the history and architecture of Tokyo Station, and so we regularly hold tours and other events at the gallery. We planned this exhibition as part of these efforts, as this year marks the centenary of the passing of Tatsuno Kingo."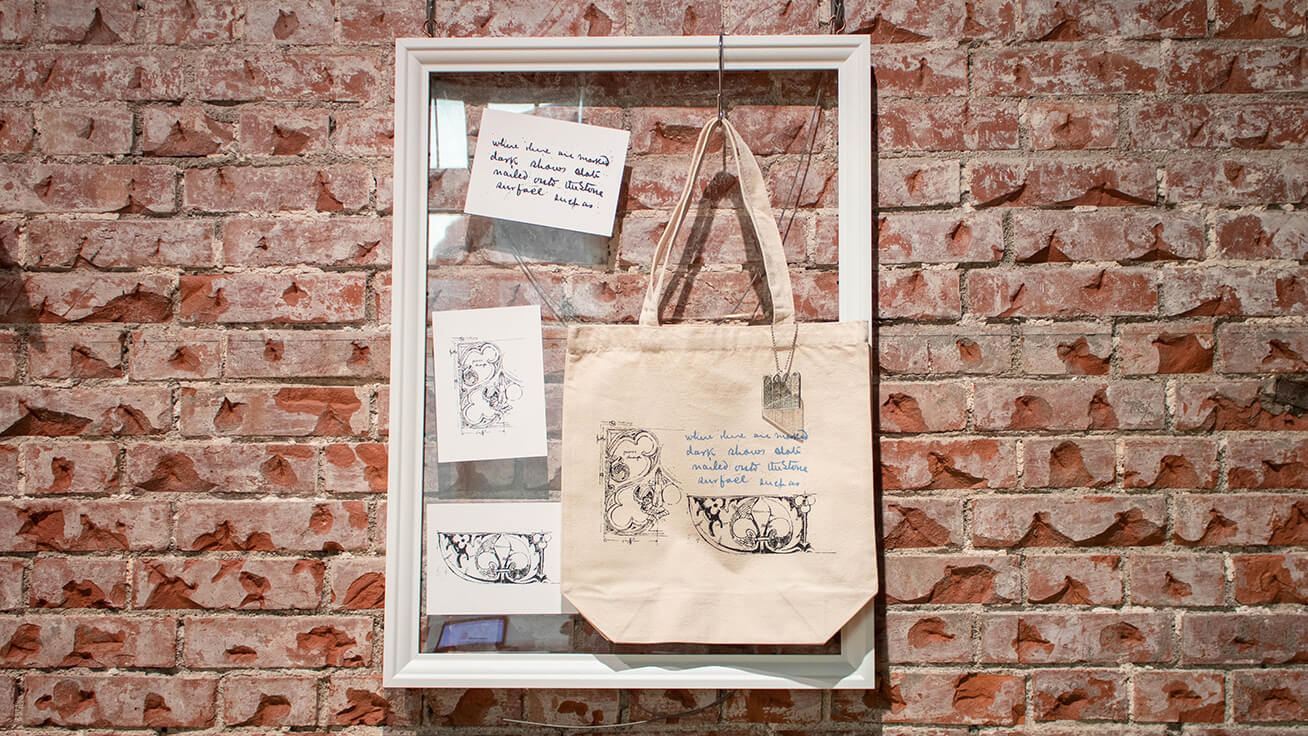 Tote bags individually designed by museum visitors.
"The idea of setting up a booth for making items at the exhibition came from Makers' Base. It's a great concept that works well with the exhibition as it allows visitors to make the most of the exhibits even after they return home, so we definitely wanted to try it. We were all amazed when we saw how the garment printer could print on items immediately. I hope this event provided an opportunity for many visitors to learn more about Tatsuno Kingo and become familiar with his work."
Thank you for your valuable insight!
This was a great event where visitors could make unique items designed from their favorite artwork at the gallery.
Click here for details on the Architect of Tokyo Station, Tatsuno Kingo and His Relationship with Art special exhibition at the Tokyo Station Gallery