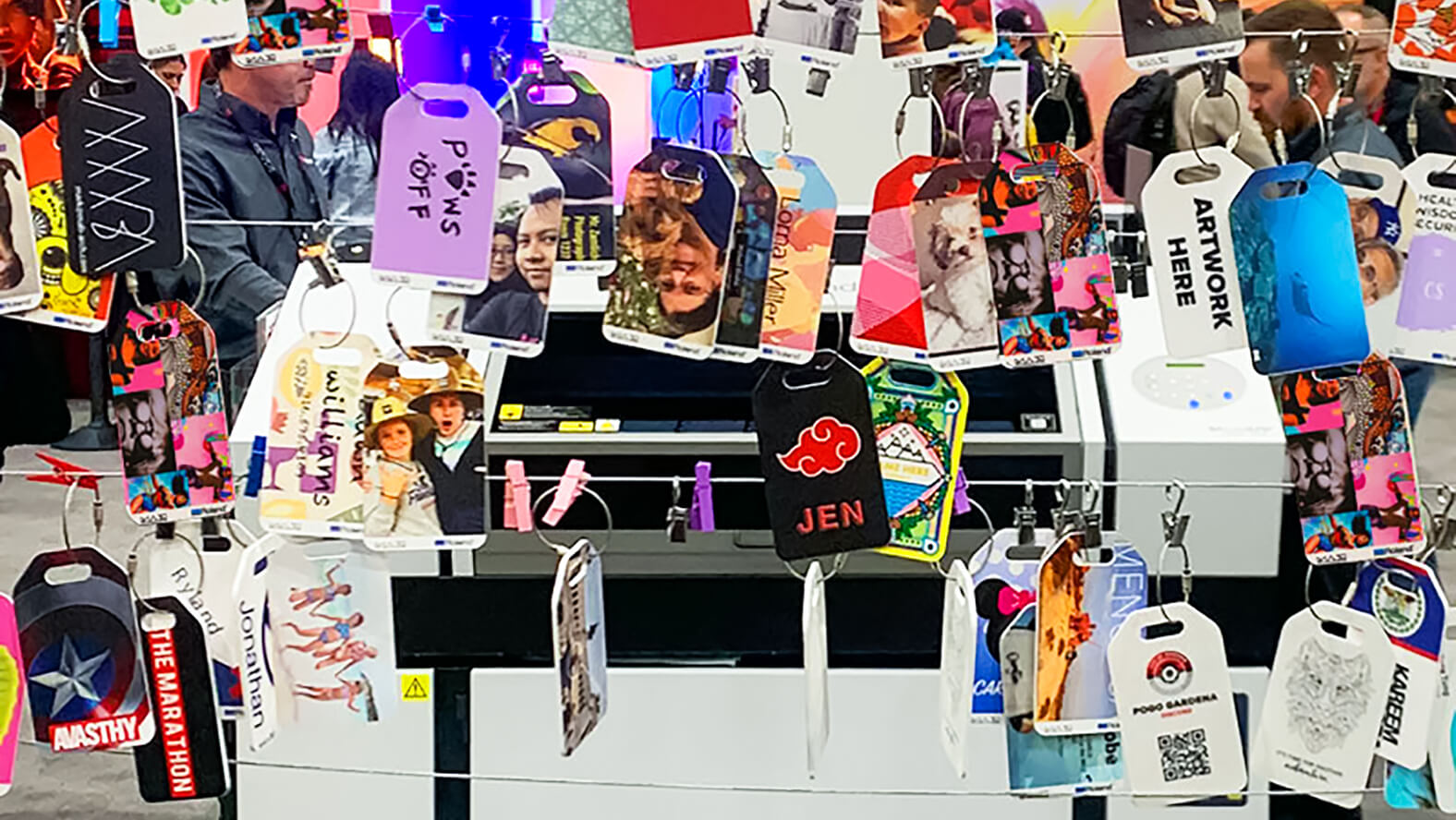 Creativity on Display at Adobe MAX 2019
Roland DGA, Roland DG's U.S. sales and marketing subsidiary, partnered with Adobe at the Adobe MAX 2019 conference in Los Angeles, CA to show designers, artists, photographers and other creative attendees how to turn their designs and artwork into profitable products with Roland DG technology.
Attendees get hands-on with our digital imaging technologies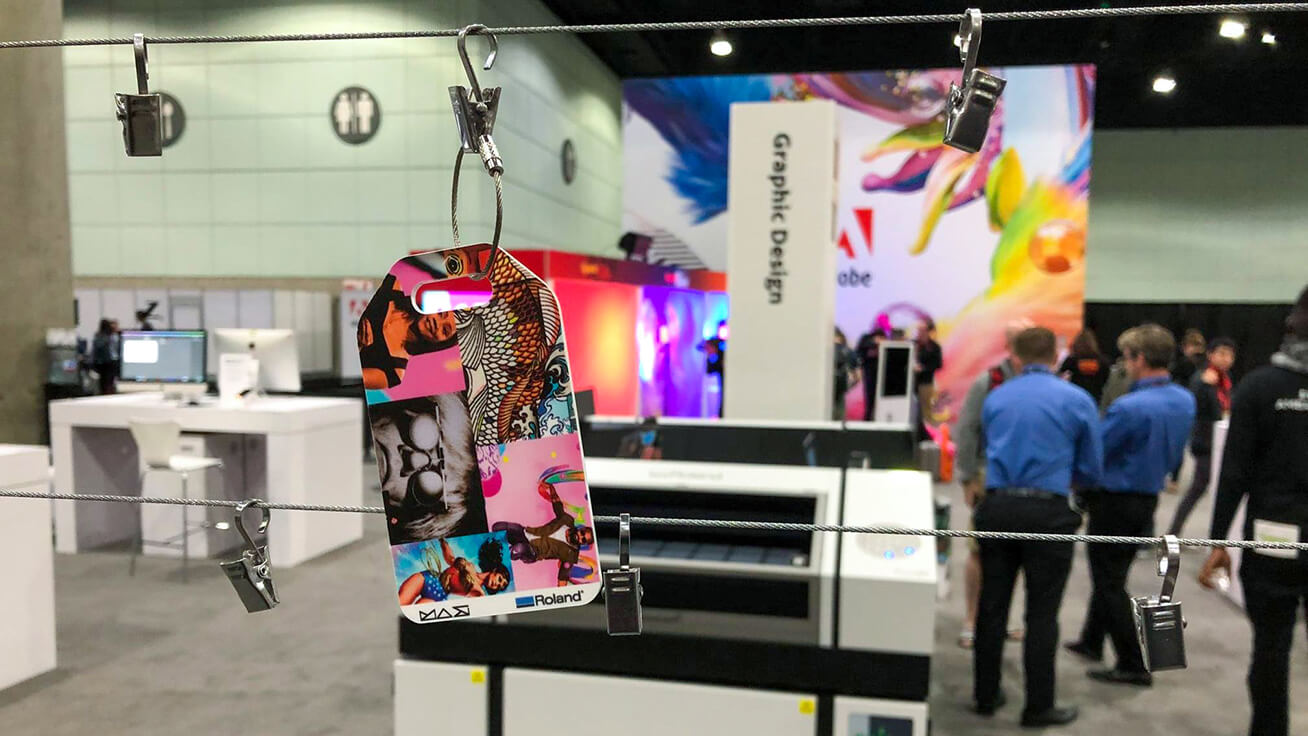 Held annually, Adobe MAX is the one of the world's largest design conferences, attracting thousands of creative minds for a week of inspirational talks, workshops and networking. Adobe MAX 2019 conference was held from November 4-6, and a preconfecence was held from November 2-3.
Click here for more details about Adobe MAX
This year, Roland DGA and Adobe teamed up to give many of the 19,000 attendees an opportunity to interact with the latest digital technologies from both companies in the Adobe booth.
Attendees used our brand-new VersaUV LEF2-300 UV flatbed printer and Adobe Illustrator software to create customized acrylic luggage tags. One-of-a-kind luggage tags were printed for thousands of eager attendees who wanted a special custom souvenir to take home from the creatively energizing and inspiring Adobe MAX show.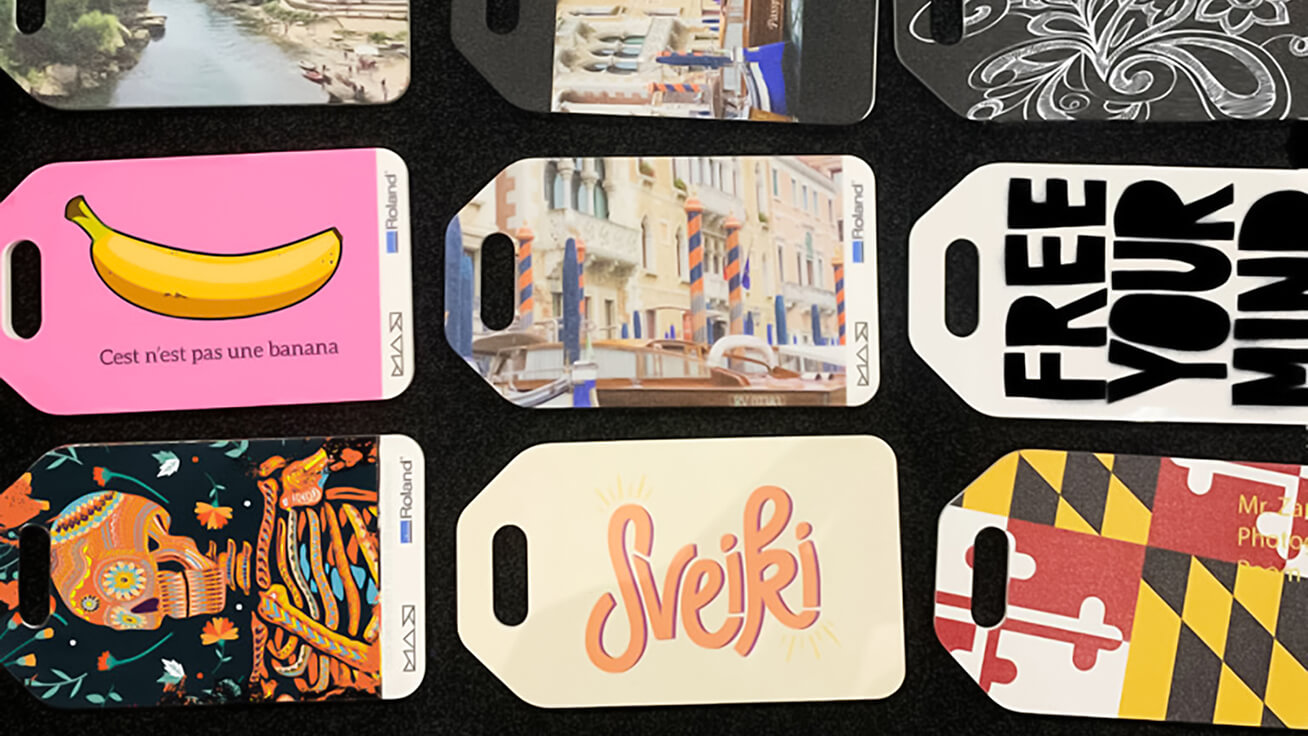 A close-up of luggage tags printed with the LEF2-300.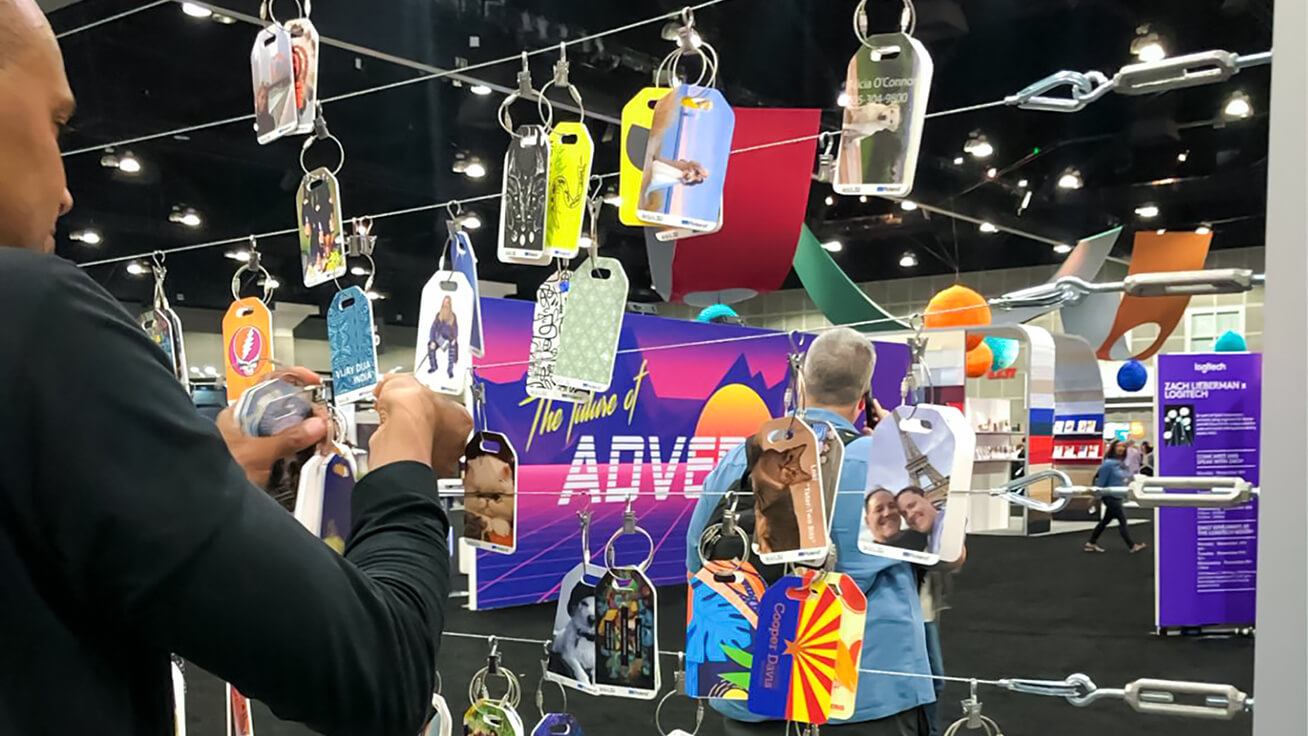 An Adobe MAX representative, adding new luggage tag designs to the mix of brilliant designs on display.
Roland DGA representatives and Adobe staff worked non-stop for three-days, helping attendees create designs in various Adobe programs for output to our VersaWorks 6 RIP software and printing onto acrylic luggage tags with LEF2-300 UV flatbed printers. The custom luggage tags that came off our machines showed the diversity of personalities at the show — a wonderful mix of illustrations, designs, inspiring messages, business logos and favorite family snaps.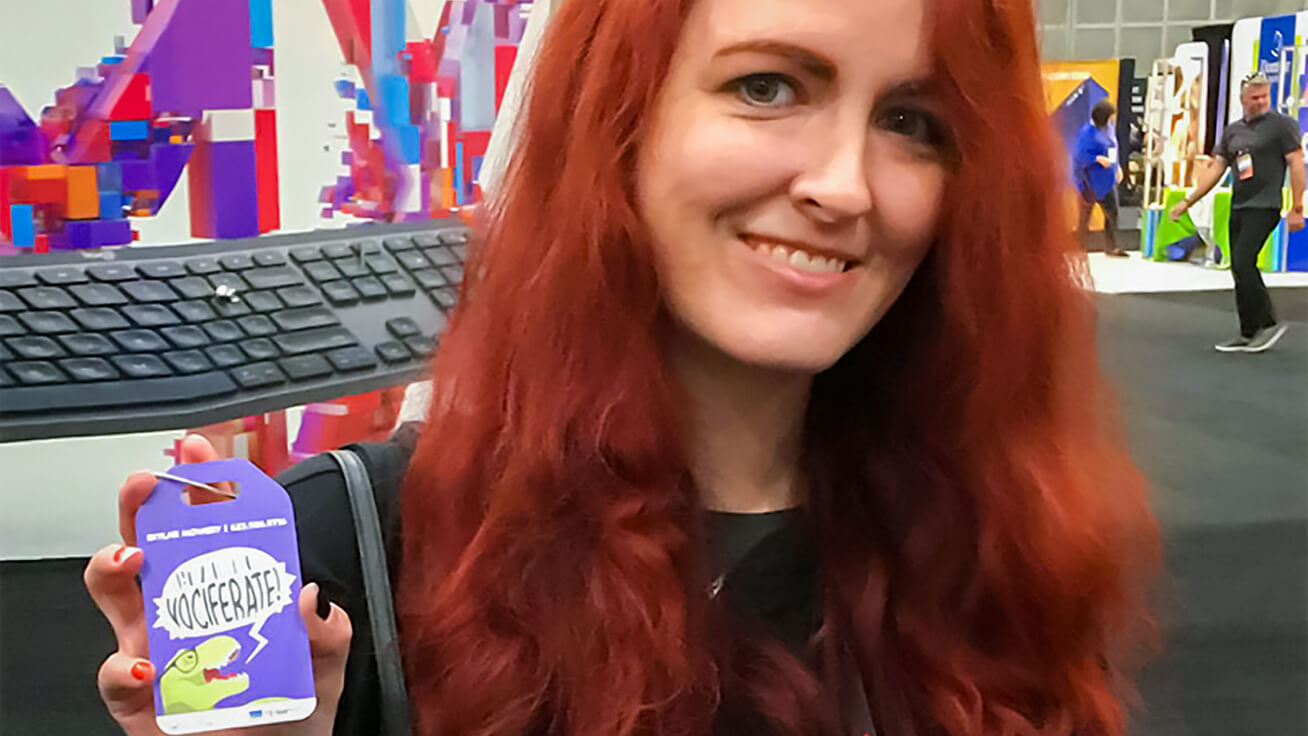 Graphic Designer, Skylar Mowery, designed and printed a "dinomite" luggage tag design.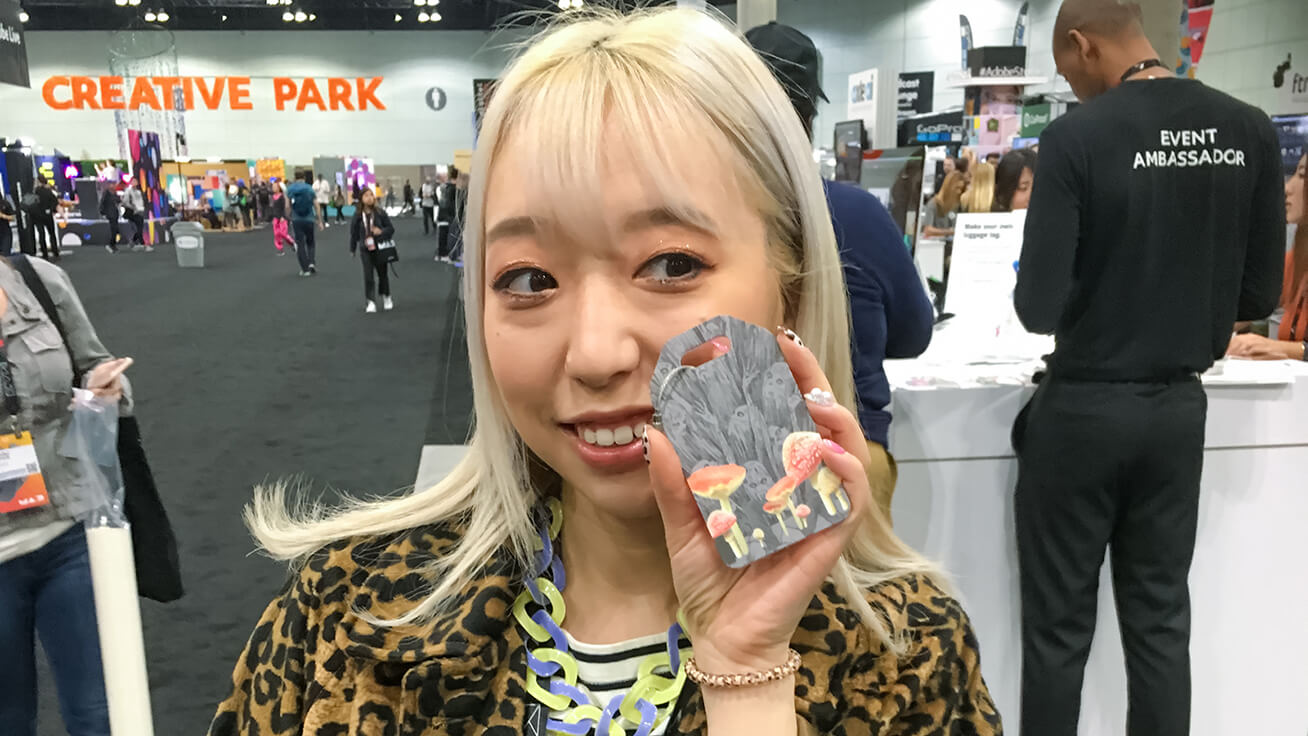 Marketing & Communications Specialist, Amy Xia, presents her spooky luggage tag design.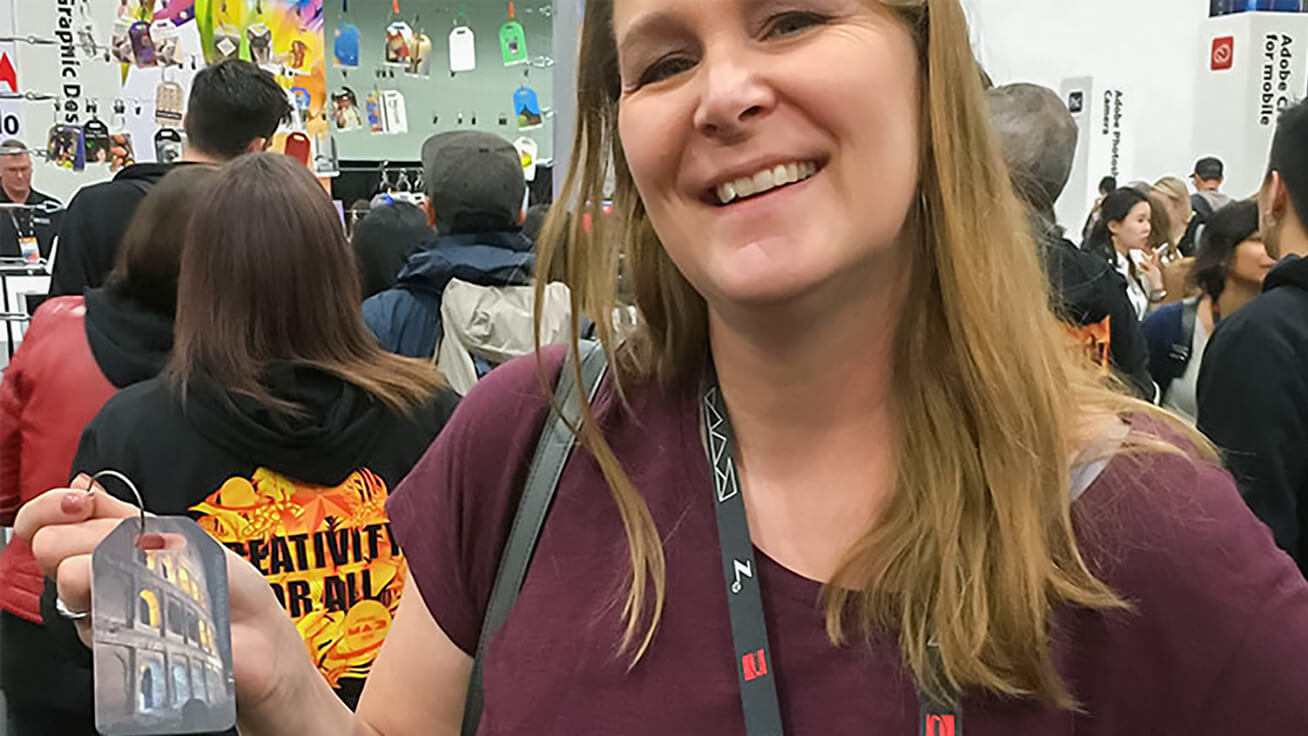 Communications Coordinator, Nicole Mozurekewich, shows-off her favorite destination luggage tag.
Software Developer, Dave Aronson, creating a personal design for printing onto luggage tags.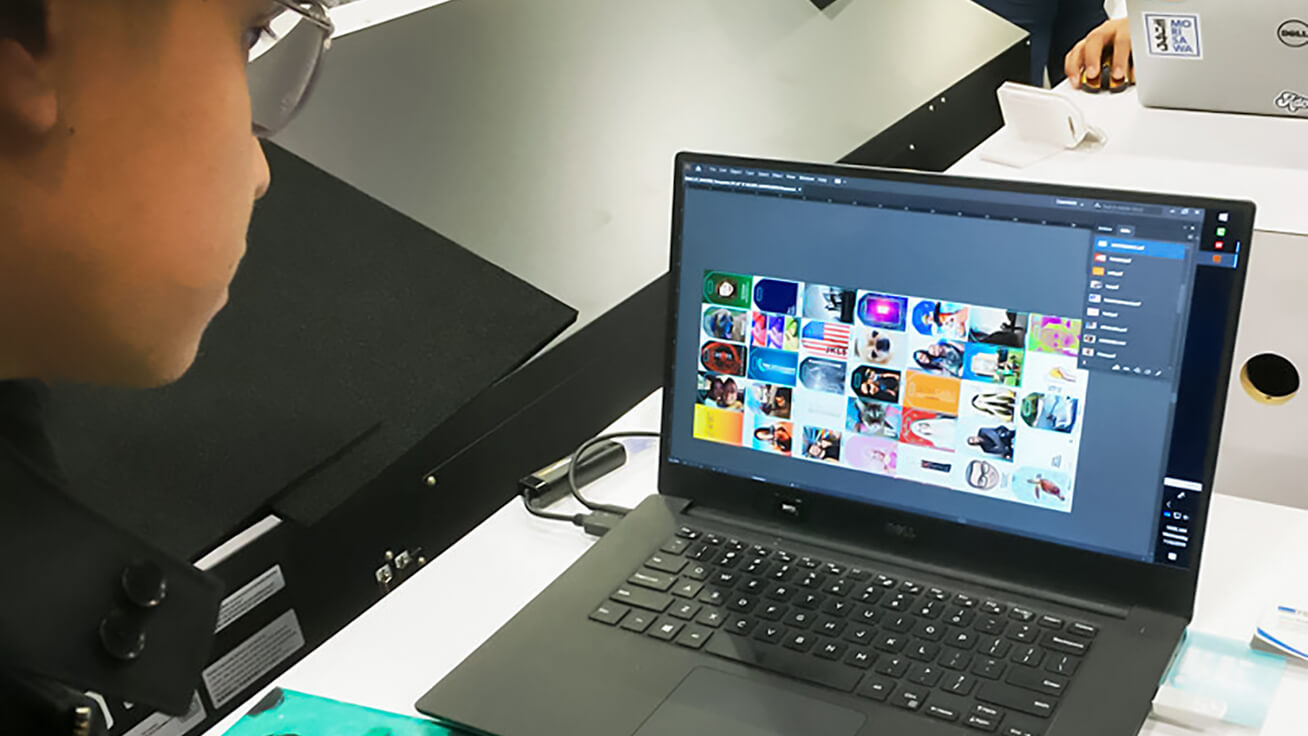 Roland DGA Graphic Designer, Carl Santiago, preps files in Adobe Illustrator for export to VersaWorks 6 and printing with the LEF2-300.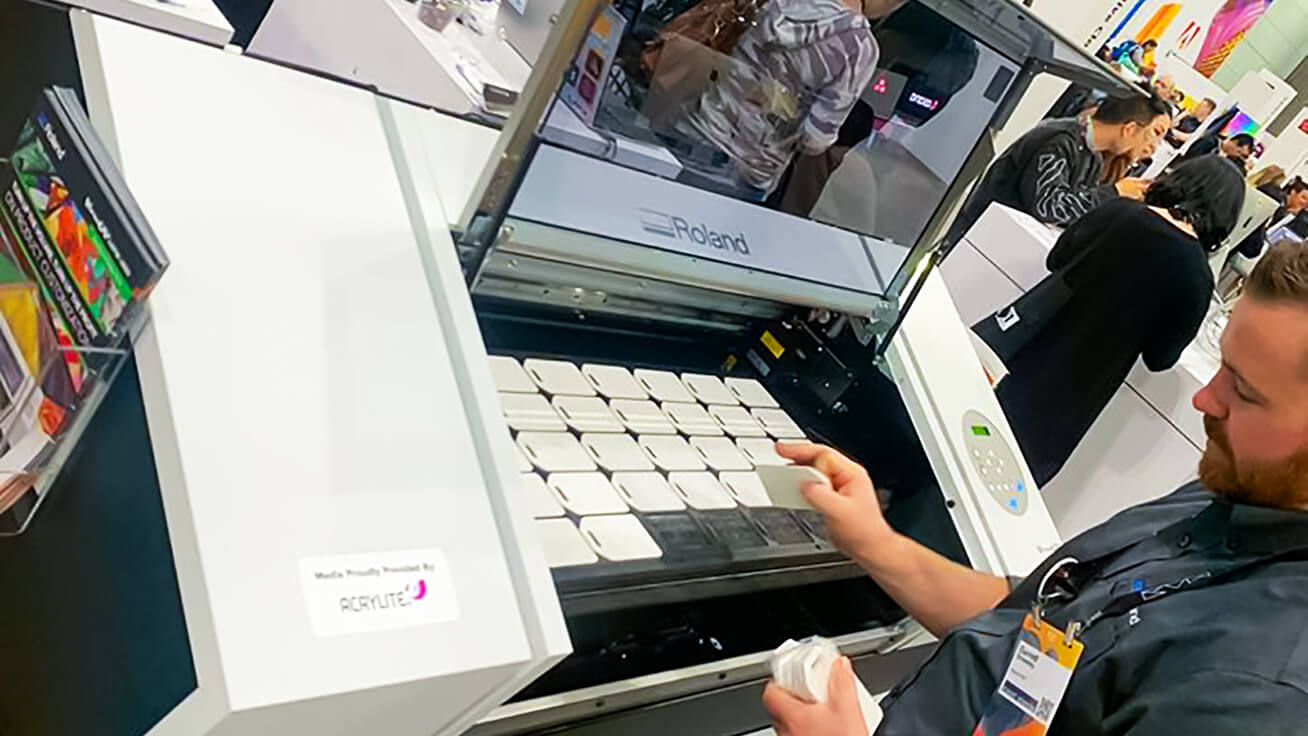 Roland DGA representative, Garrett Smawley, setting up tags for printing with the LEF2-300 for excited attendees.
Judging by the long lines at the booth and response from creative professionals who created awesome custom luggage tags, it was clear that the activity was a big hit. Attendees shared how much they enjoyed the process of creating their designs and seeing them come to life on a luggage tag.
The Roland DGA representatives who worked in the booth also had a great time, chatting with excited attendees and helping them create their special souvenirs. Roland DGA Graphic Designer, Carl Santiago described how satisfying it was to be able to talk to such talented and knowledgeable people, "I was happy to pass on my print design knowledge, talk to fellow designers about how our printers work, and to see how amazed they were at the phenomenal results."
Pre-show workshop and interactive booth experiences inspire creativity
Roland DGA and Adobe conducted a November 2-3 pre-show workshop in which participants designed Día del los Muertos inspired artwork printed with the LEF2-300 UV flatbed printers. The completed projects were on display throughout the November 4-6 conference for all attendees to see.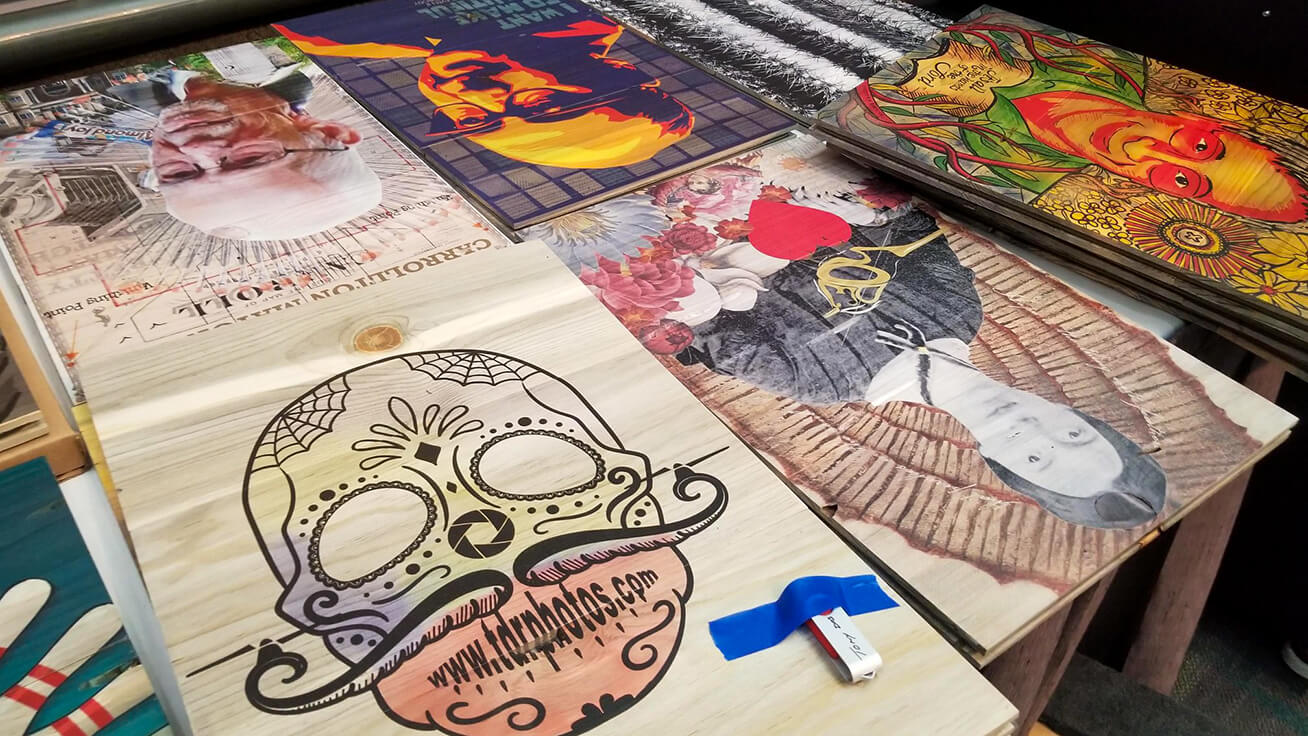 Dia De Los Muertos designs on wood from the pre-show workshop — all printed with VersaUV flatbed technology.
Those attending Adobe MAX 2019 also had a chance to design their own custom stickers. Roland DGA partnered with ASUS to provide four Adobe Illustrator workstations, where attendees could design their own stickers and print them out using our powerful yet compact 20-inch VersaSTUDIO BN-20 desktop printer/cutter.
The VersaSTUDIO BN-20 printer/cutter printing laptop stickers for attendees in the ASUS booth.
The entire Adobe MAX show was full of creative experiences and opportunities where attendees could experience new print, 3D, software and art solutions. Adobe MAX is increasingly becoming the playground for the creative industry and we are thrilled to be a part of it.