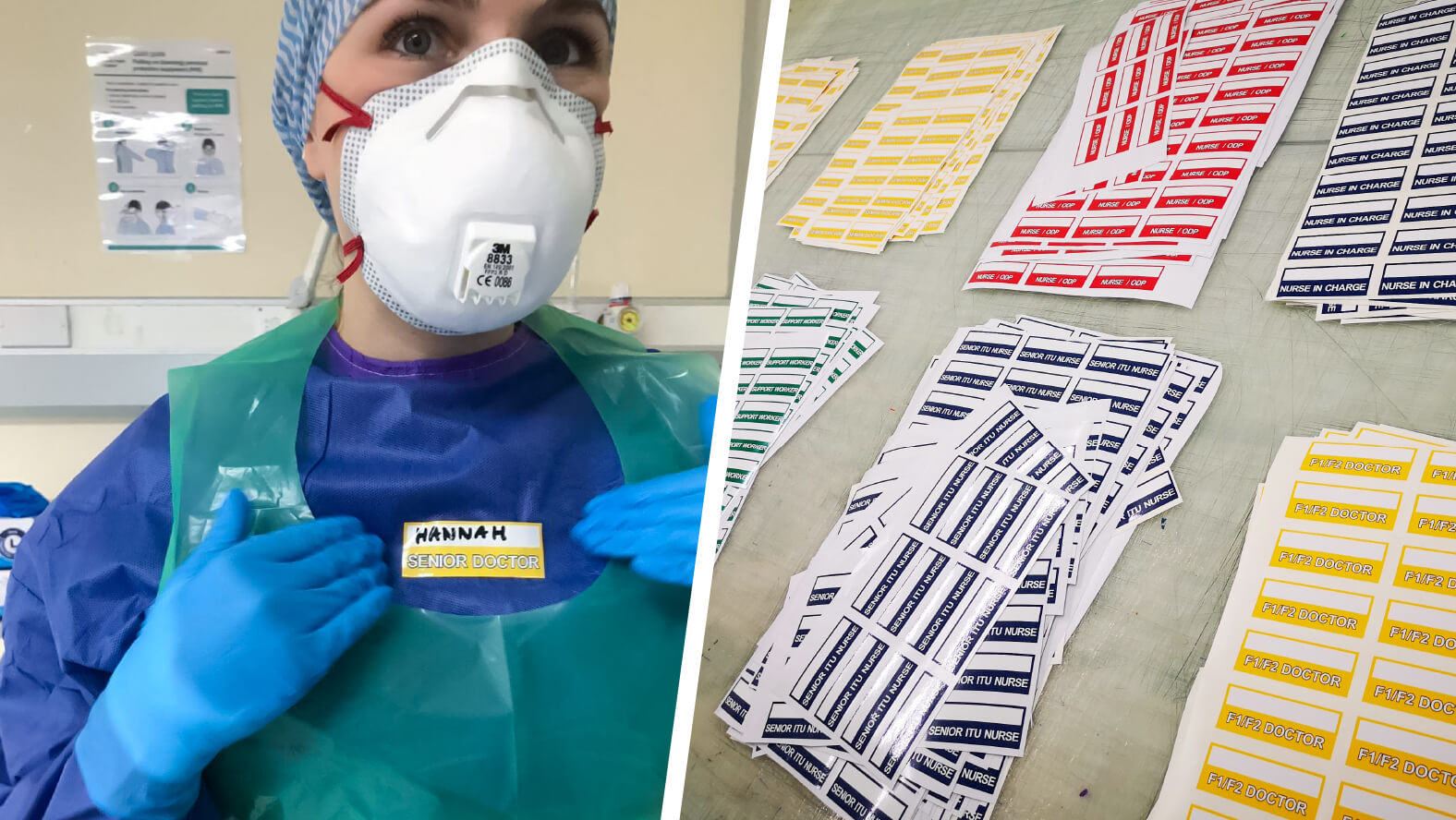 Graphics Specialist Elite Signs Lends a Hand to Medical Workers Treating COVID-19 Patients
06/01/2020 Digital Printing
Family business Elite Signs, an inkjet printer user from the UK, responded to an urgent call for easily readable name badges for National Health Service (NHS) staff treating COVID-19 patients. In addition, the Bridgend, Wales-located graphics specialist is helping children and their parents with a colorful challenge.
Elite Signs was founded by brothers Clive and Barrie James in Bridgend, South Wales in 1996. Both have recently retired, with younger generation Simon, Shelley and Ethan taking the reins. Elite Signs specializes in vehicle graphics and signage, but when the UK government announced guidance to restrict the coronavirus outbreak the business paused its customary work.
Simon James, Director of Elite Signs, explained, "We supply vehicle graphics for a range of sectors," he says. "This requires a two-person team which isn't possible while social distancing; our team and our families are our priority so we can't take the risk. We also specialize in signage, but with our suppliers currently closed, we're not able to take on this work."
Elite Signs answered an urgent call for name badges for hospital staff
However, Simon has kept busy since responding to an urgent request from a nurse at the Princess of Wales Hospital in Bridgend. In a post on Facebook, she explained that personal protection equipment (PPE) worn by hospital staff was making it difficult to tell people apart, causing confusion and sometimes distress, and asked for ideas on how to solve this problem. Elite Signs was recommended as a business with the equipment to help.
"I spoke to other guys in the industry to share different ideas for displaying IDs," explains Simon James. "We decided on color-coded, peel-and-stick labels that hospital staff could write their names on in ball-point pen, stick over PPE and throw away."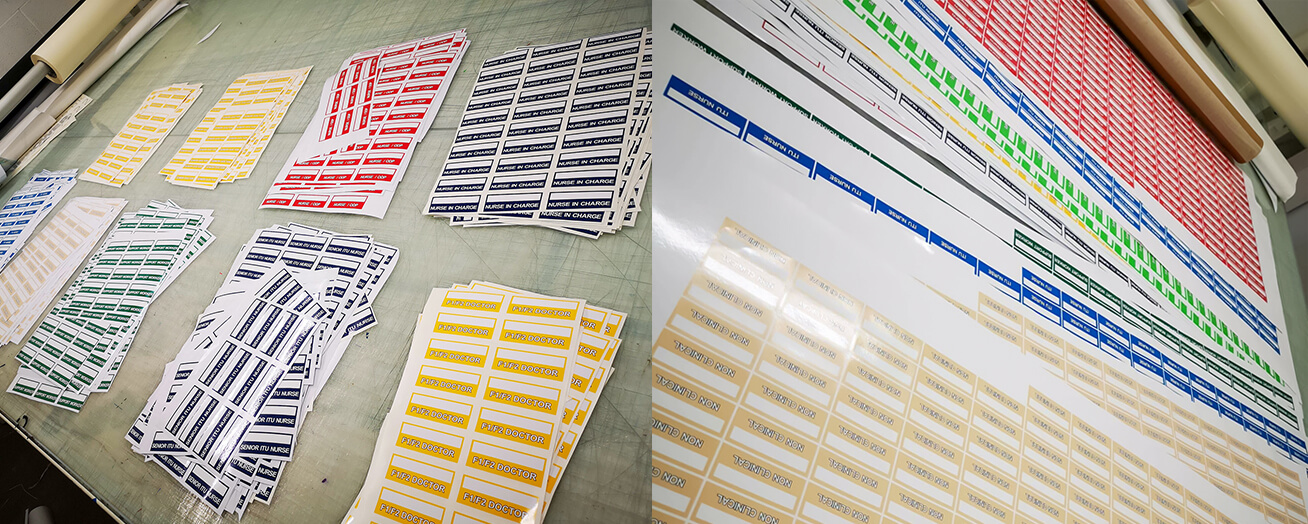 Producing color coded labels to be used on Personal Protective Equipment in hospitals.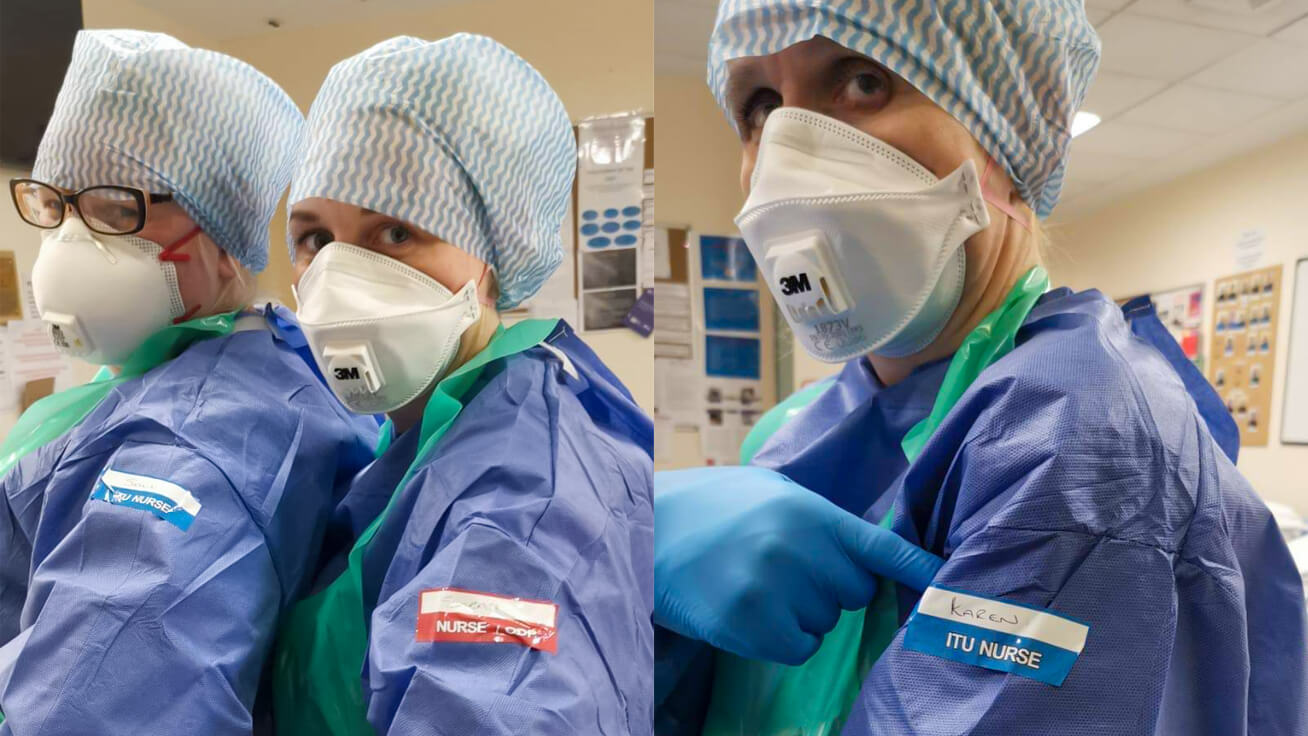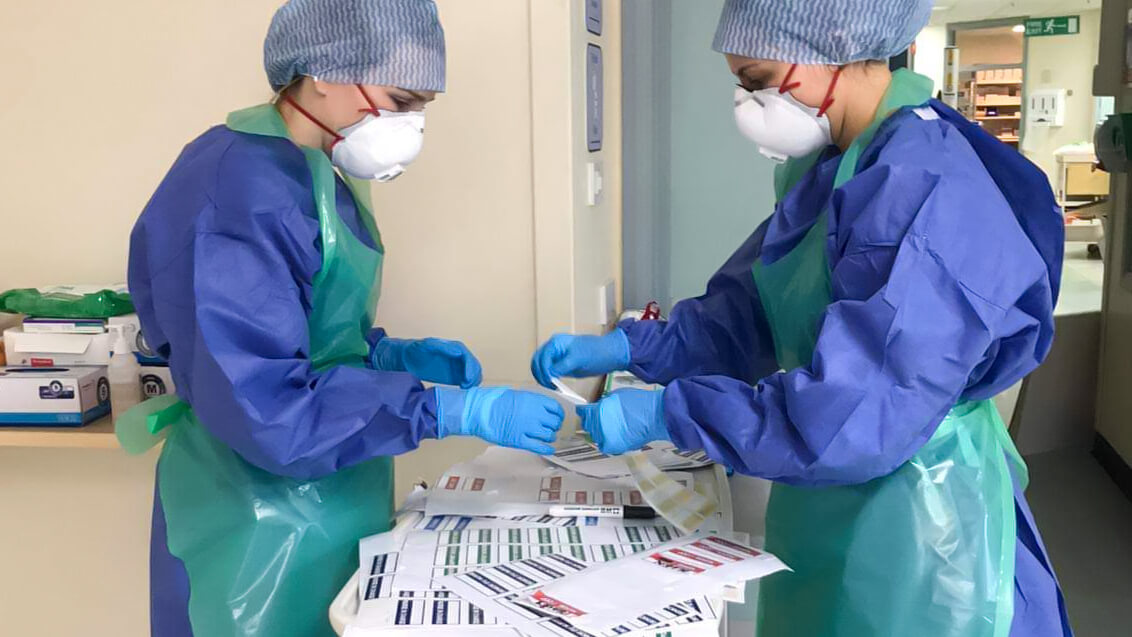 Hospital staff wrote their names on name badges to stick on their PPE.
Simon calculated that the Princess of Wales Hospital project alone would require thousands of name stickers.
He says: "For one team of 20 nurses, ten doctors and consultants, and ten support staff, changing scrubs three to four times a day: we worked out 3,500 name stickers would last just 13.5 days. We initially printed 5,000 to be safe."
Other hospitals in South Wales have now been in touch and, to date, Elite Signs has printed nearly 15,000 PPE ID labels.
Normally used for signs and vehicle wraps, Roland DG's SOLJET PRO 4 XR-640 high-speed printer/cutter has been put to work producing dozens of 250-sticker sheets. Existing stock has also been used, namely Metamark MD5 polymeric calendered vinyl, typically used for durable vehicle graphics. Elite Signs has been offered financial assistance from a customer, reinforced concrete specialist Stephenson, to continue the project.
Elite Signs also created coloring pages for children to enjoy during the COVID-19 lockdown period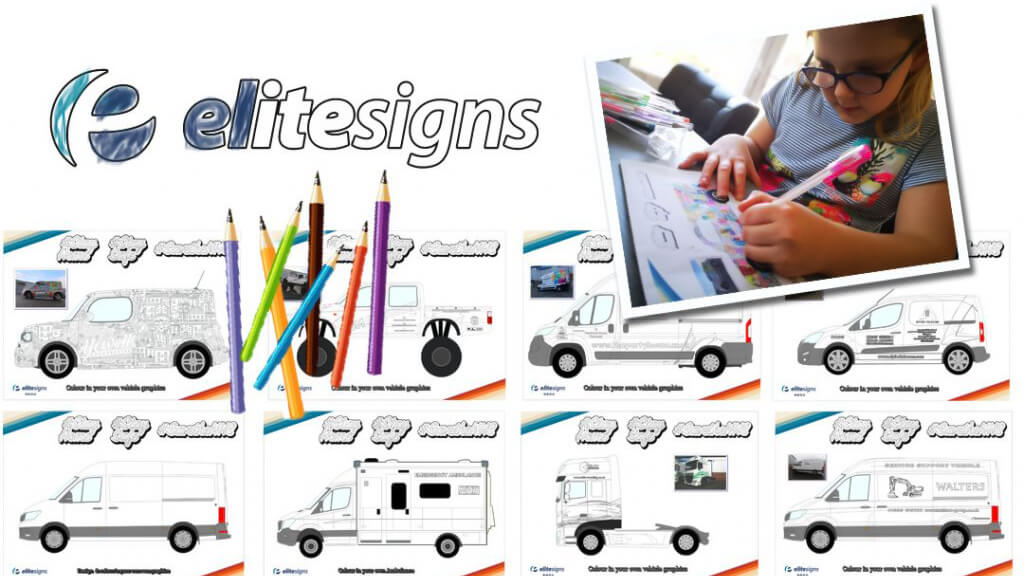 Elite Signs produced sheets with ambulance designs for children to color-in.
Elite Signs has also been helping out the nation's parents currently home-schooling their children by turning its most colorful vehicle graphics designs into coloring pages. Inspired by his own daughters' interest in his design work while working from home, Simon has also created an ambulance picture that kids can print out and color on, in tribute to the National Health Service.
This article is a revised version of the content on Roland DG UK's website.