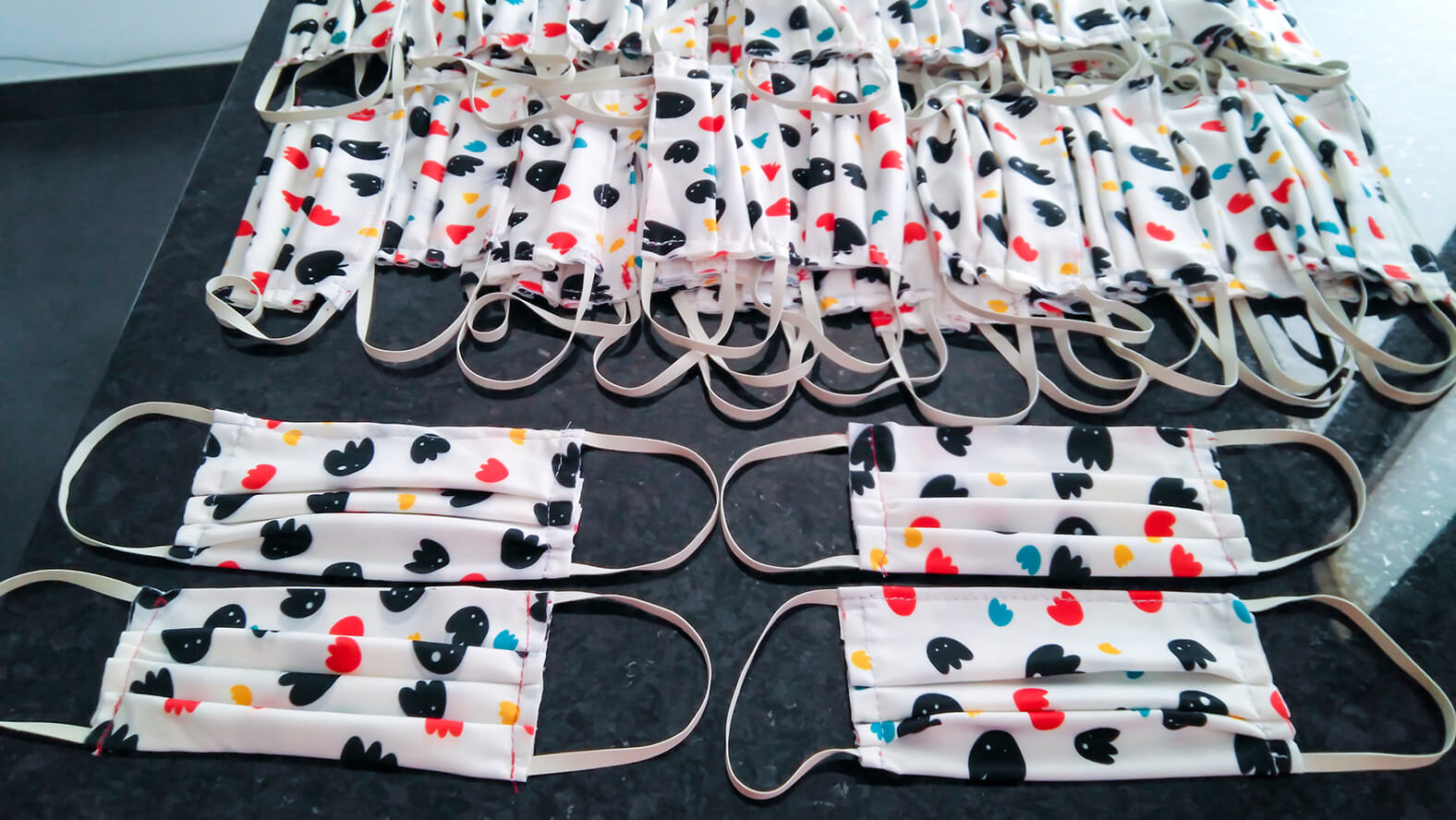 Spanish Vocational School Responds to Health Crisis with Production of Personalized Face Masks
Colegio Hogar, a vocational school located in Vigo, Spain, has produced more than 40,000 adults face masks, 1,500 children's face masks and 15,500 protective face shields in record time thanks to the initiative of its graphic arts department and the latest Roland DG digital technology.
Photo: Colorful protective face masks were produced using Roland DG Texart dye sublimation printers and designs illustrated by its talented collaborator network.
The initiative began at the end of March when its graphic arts department La Cocina Gráfica, which includes a leading digital printing workshop with Roland DG technology, received a safety validation for the prototype mask they created.
Coming together to increase production of masks
From that moment, all the technology, volunteer staff and materials came together to produce as many masks as possible. Two daily work shifts were organized, with teachers, administration staff and former students working together with one goal: to increase production. Thanks to this joint effort, almost 200 masks were produced per hour.
The masks, which were validated for health use, were delivered to the Xunta de Galicia and distributed to hospitals, nursing homes, security forces (local and national police) and associations.
Producing colorful masks for children
Children's face masks were distributed to those most in need, as well as to associations and groups that work with children.
The children's masks were personalized using sublimation technology with Roland DG Texart RT-640 printers. This technology was used to print more than fifty different designs and illustrations from the illustrators who collaborate with La Cocina Gráfica. The result is a wide variety of masks with creative and fun designs for little ones.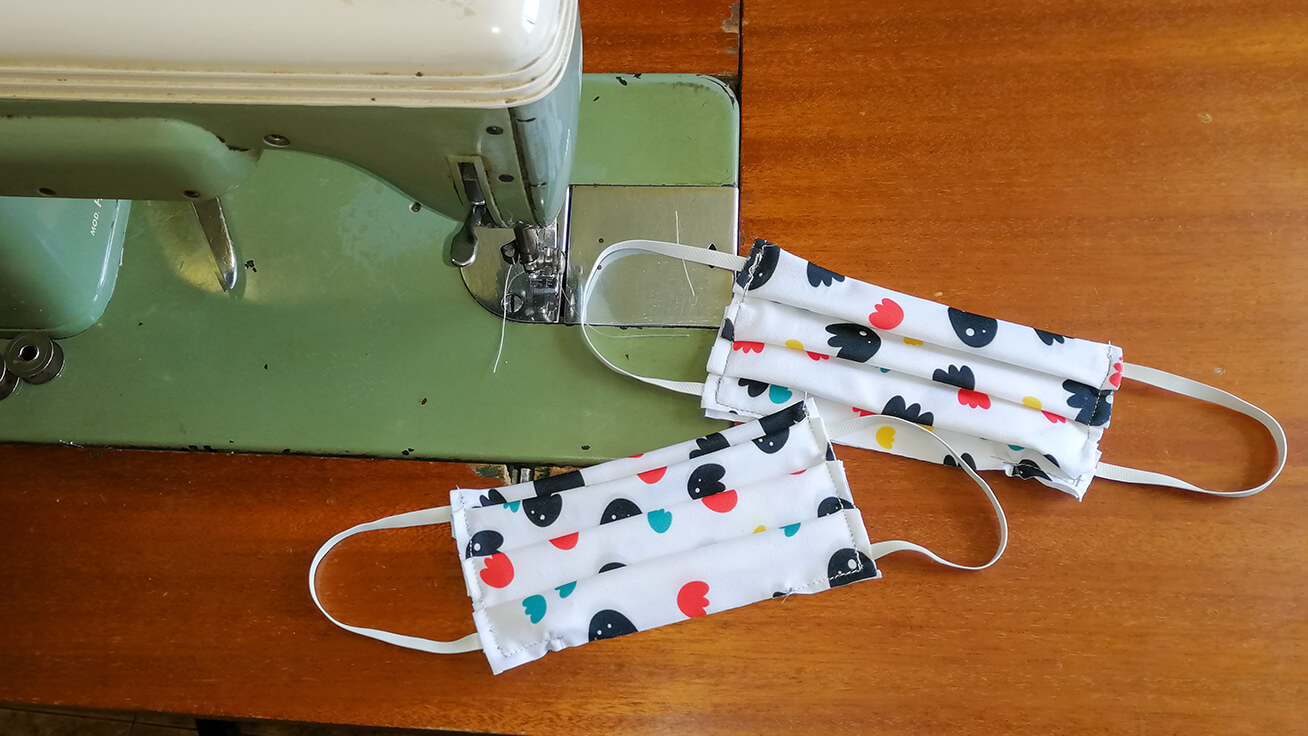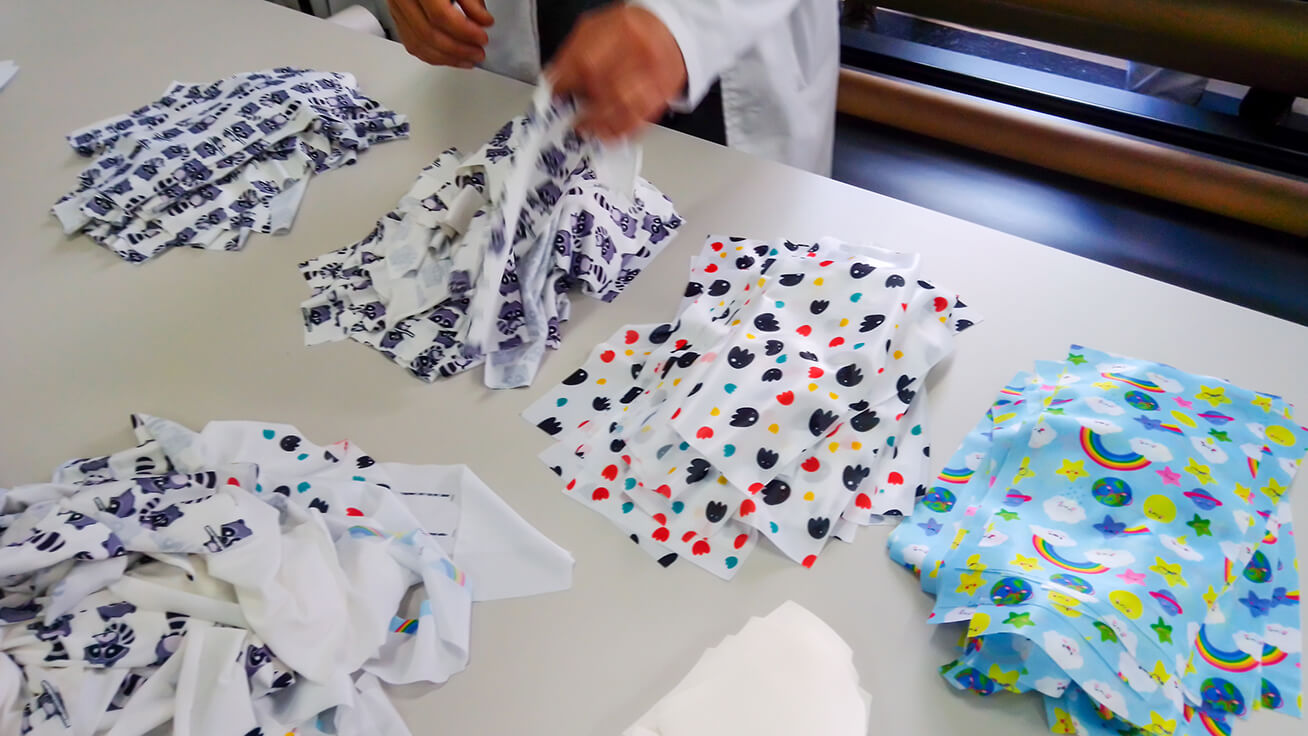 Roland DG Texart printers were used to print more than 50 different designs.
Why choose sublimation?
Sublimation is an ideal technique for printing masks as the sublimated fabric is wash resistant and safe for contact directly with the skin. That is why most sportswear and polyester fashion goods are printed with sublimation.
Currently, Colegio Hogar and La Cocina Gráfica have sublimated more than 60 meters of material using this flexible workflow. When compared to traditional printing processes, digital wide format dye sublimation benefits from significantly reduced set up times and can be truly adaptable and flexible in its output. It's really easy to achieve mass customization of one piece, or batch together different jobs, including one-offs, samples or limited editions.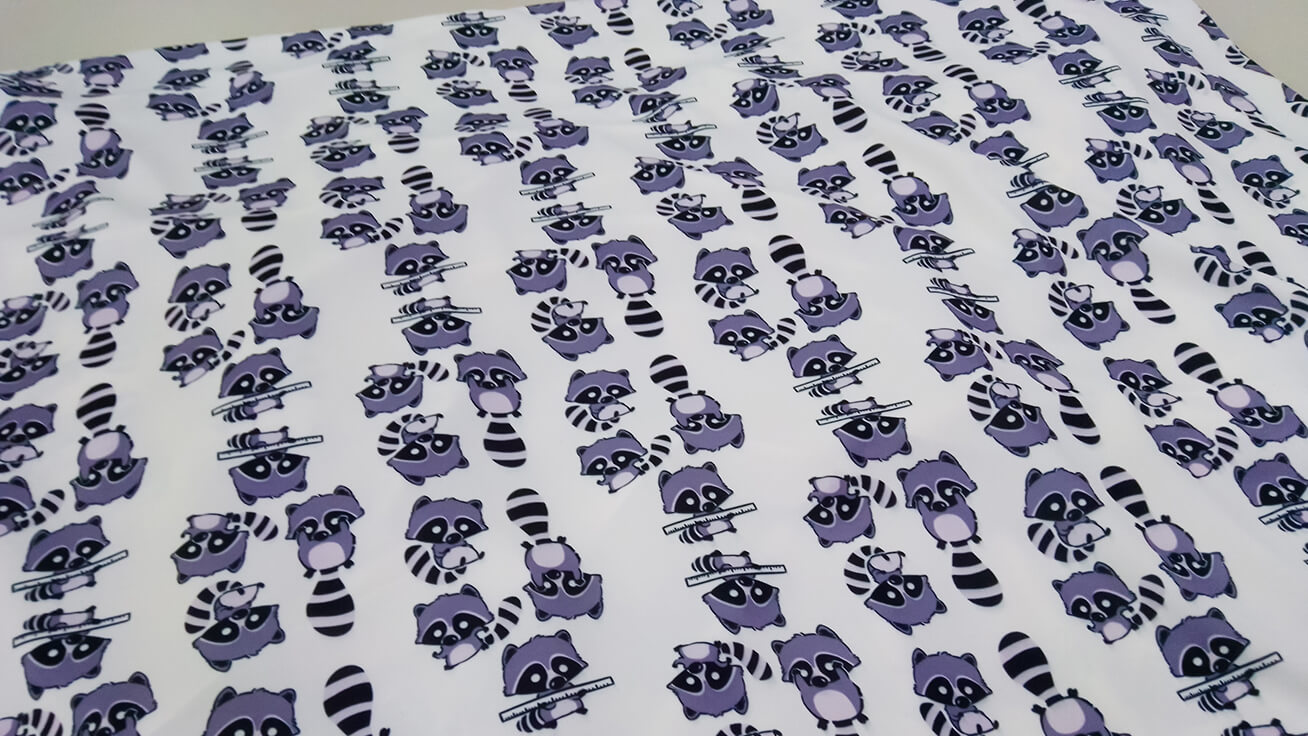 Creative designs printed with Roland DG Texart printers.
A Great Collaboration in difficult times
In addition to Roland DG, other companies have given their support to the initiative, including Sign-Tronic, Siser, Framun Techno and Tajima, among others. La Cocina Gráfica also collaborated with the Teis Robotics Association and other groups of volunteers in the area, manufacturing other products for health care purposes like gowns and overalls, etc.
Roland DG is grateful to Colegio Hogar and La Cocina Gráfica for this excellent initiative.
This article is a revised version of content from Roland DG Iberia's website.