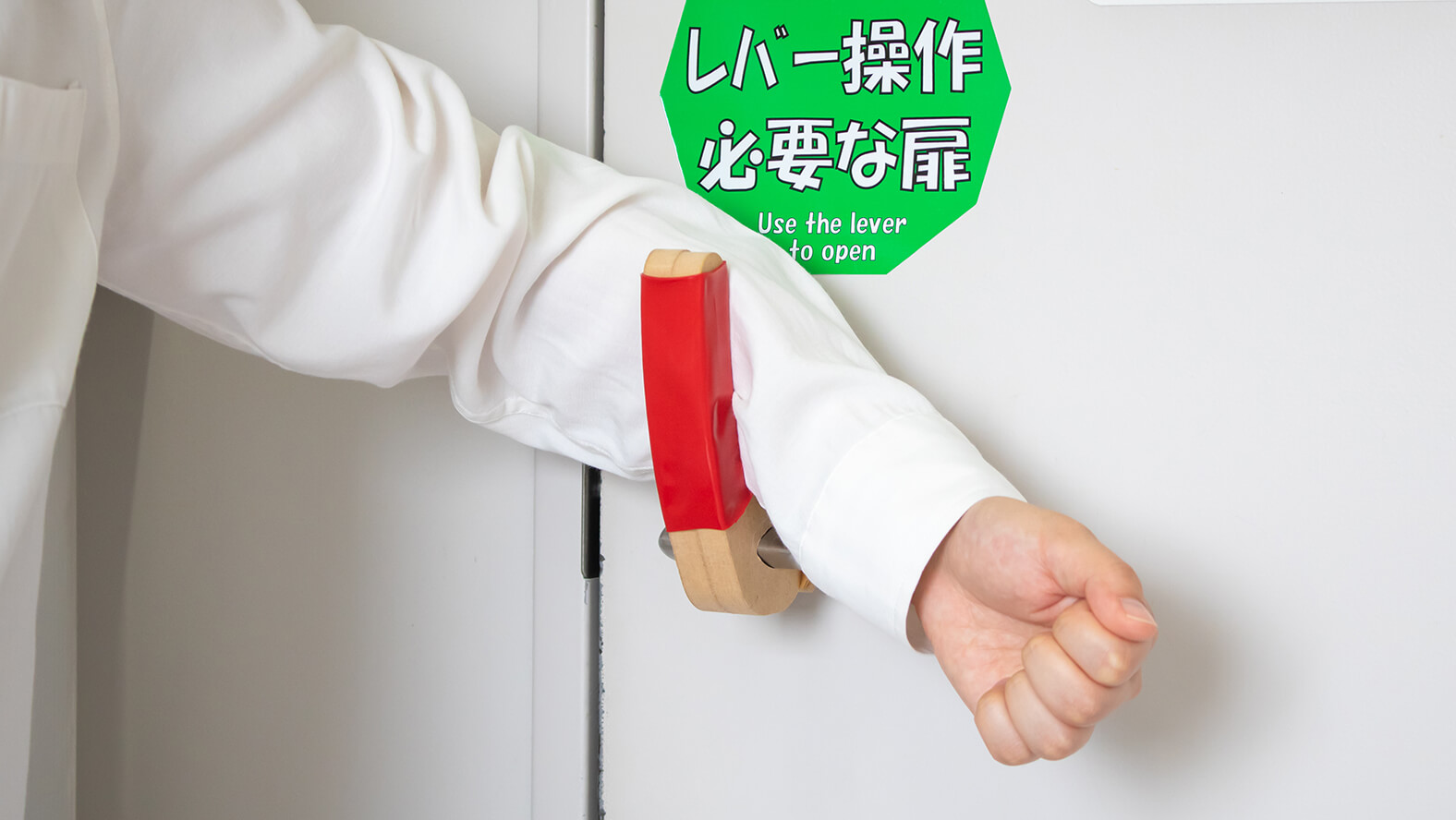 Hands-free Door Opener Made with Milling Machine
06/24/2020 Corporate Activities, 3D Digital Fabrication
To help combat the spread of coronavirus, we used a 3D milling machine to make a hands-free door opener. You can find the CAD file available for downloading later in this blog.
With people slowly beginning to return to their offices and stores, people are implementing many new ideas to help prevent the spread of the coronavirus. We have provided a quick overview on how to make hands-free door openers so that you can open doors without having to grasp the handle that so many people touch every day.
Making the door opener with the MODELA PRO II MDX-540
We made our door opener from medium-density fiberboard (MDF), which is a commonly used material for milling jobs. The two parts of the opener were machined using Roland DG's MODELA PRO II MDX-540 milling machine.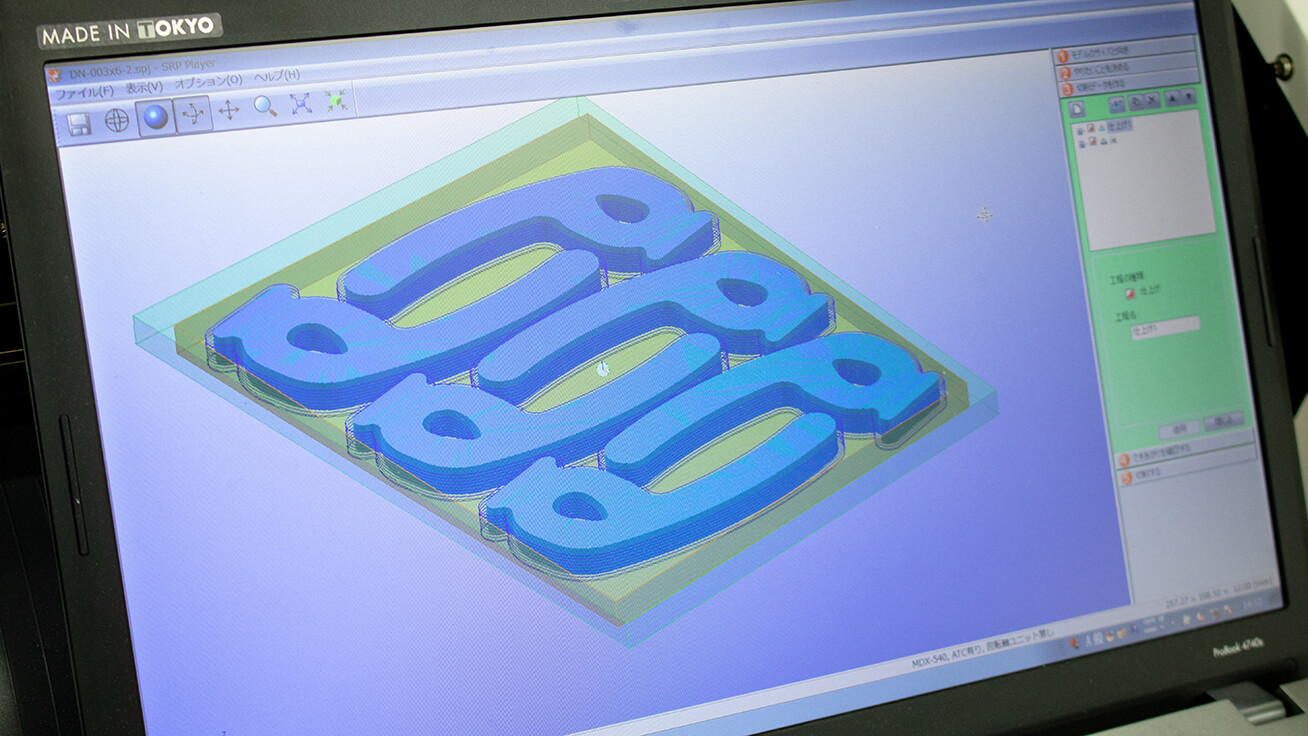 The CAD file was uploaded into the CAM software bundled with the MDX-540. Three sets of handles were produced at the same time.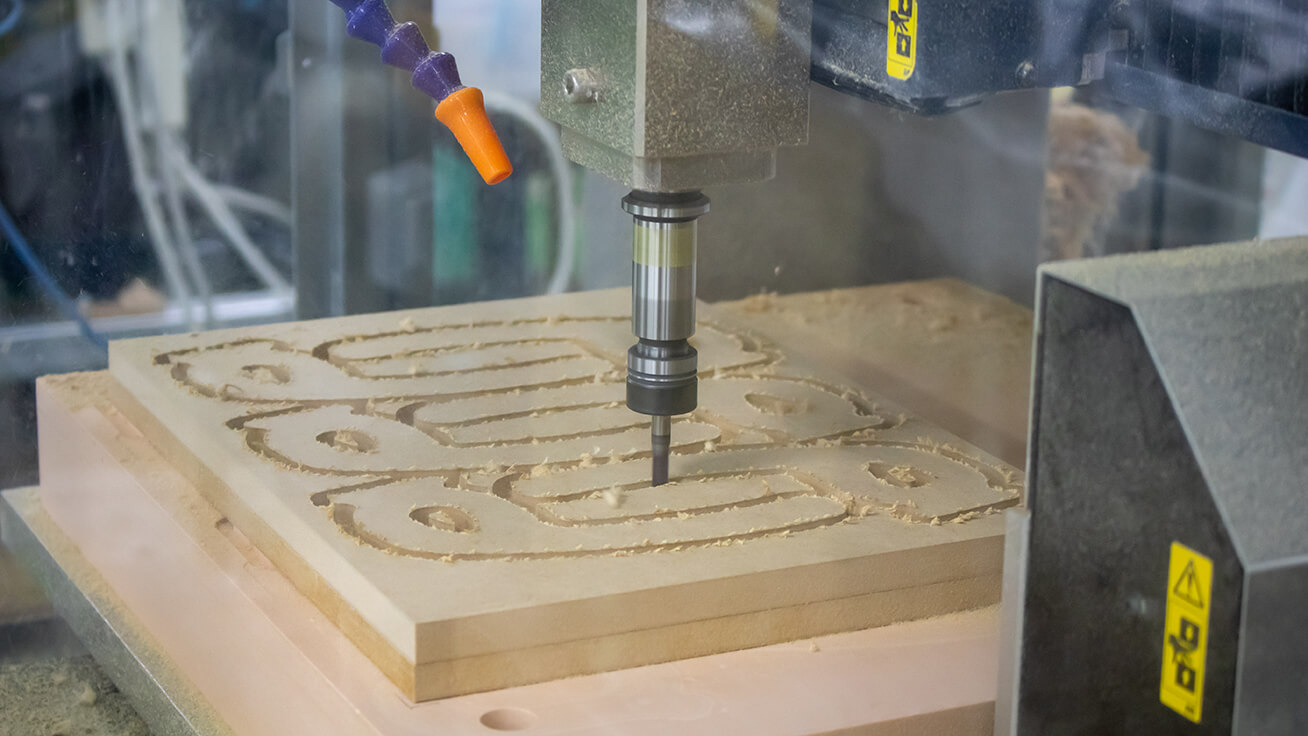 The milling process for each set took just a few minutes to complete.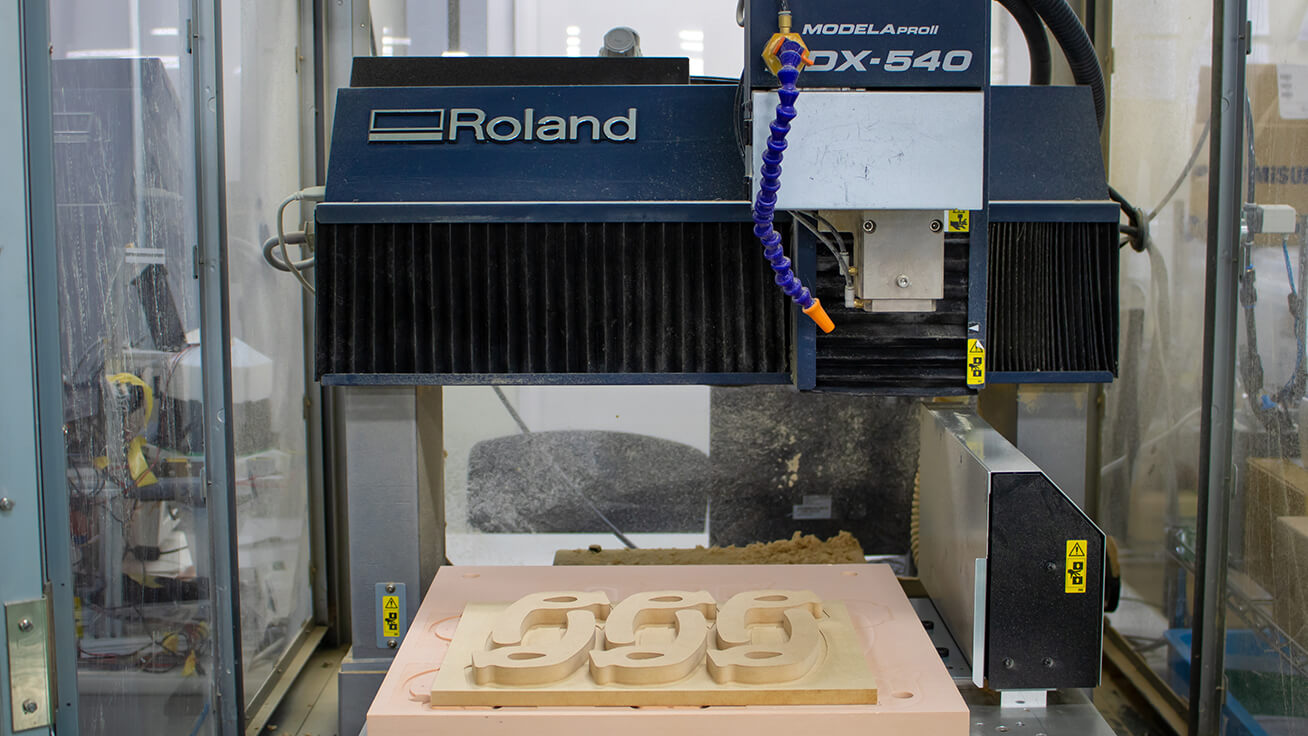 Here is the completed door opener. Slide both parts over the door handle and join them together with an elastic band (the door opener shown below has anti-slip rubber wrapped around it).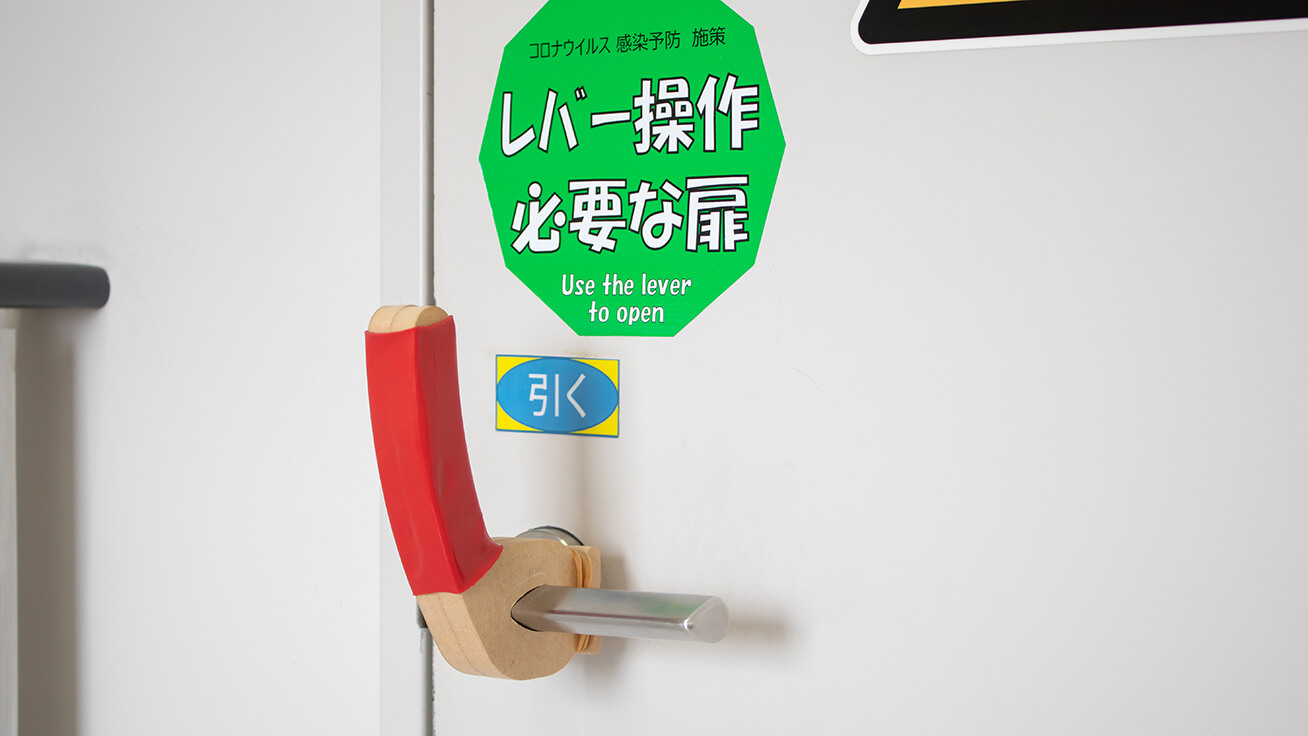 Click here to download the CAD file (STL format)
Note: This door opener was designed to fit a MIWA 52 lever handle. If necessary, you can easily adjust the shape of the hole to suit the size of the lever on your own door.
These door openers are actually being used to prevent the spread of coronavirus within Roland DG's offices. Instructions on how to open the door such as "Push," "Pull" and "Use the Lever to Open" are shown with stickers which were printed with the TrueVIS VG2-540 printer/cutter.
Click here for instructions on how to produce face shields with a laser engraver