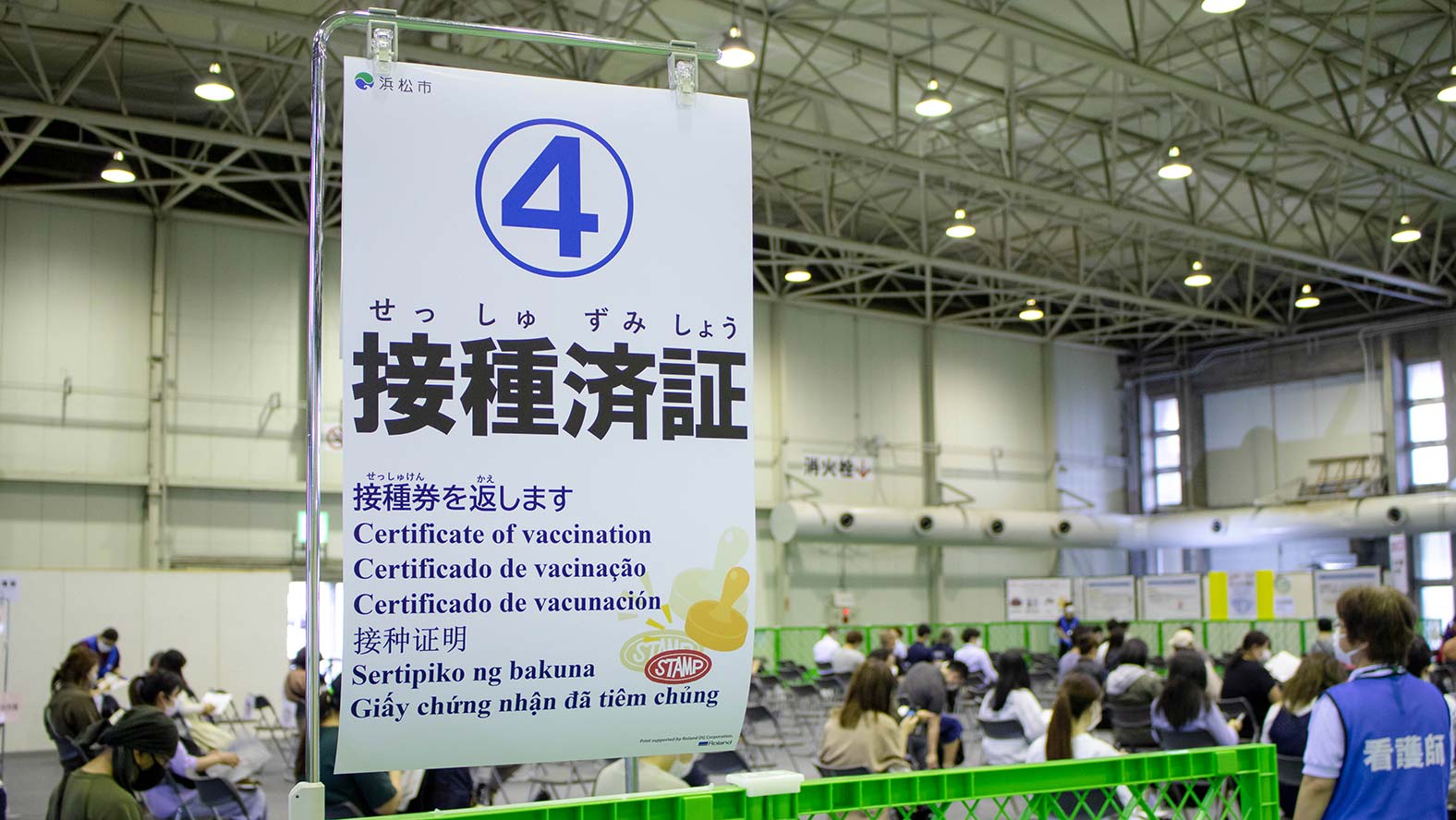 Roland DG Helps Produce Signs for Hamamatsu Mass Vaccination Centers
10/13/2021 Corporate Activities, Digital Printing
COVID-19 vaccinations are progressively being rolled out throughout Japan. To ensure that the process is conducted smoothly, signage for venue guidance and warnings are essential. Roland DG manufactures and sells wide-format inkjet printers and printer/cutters that are used to produce large-format signs with excellent visibility and were used recently to assist with efforts at mass vaccination centers in Hamamatsu, Shizuoka Prefecture, where the company's head office is located.
Producing venue signage with better visibility
Roland DG employees who attended mass vaccinations supposed that there might be signage production issues, as they saw signs installed throughout venues that were too small to be read properly, reflections from lights making signs difficult to read, and some signs looking like they were hastily handwritten.
Checking with staff from Hamamatsu City administration in charge of venue operation, we found that they made the signs using consumer printers. They wanted to print out large-format signs but were unsure of the best approach to take, and also faced other issues like adding different languages to cater to foreigners living in Japan. When we heard this, we thought we could assist with these vaccination efforts.
After taking into consideration the signage requirements, installation locations and delivery timeframes, we suggested making large-format signs using UV printer/cutters. These printers use special ink that is cured by exposure to UV light during the printing process, so there is no need to wait for signs to dry after printing. There is also no need to laminate signs, which means they can be produced and delivered quicker. Signs were printed on matte media to prevent reflections from lights. We chose media types with minimal warping that were easy for venue staff to adjust and install with double-sided tape.
Staff from various divisions including Digital Printing Business Division, Sales Division, and Corporate Division came together to pool their expertise in signage and graphics to develop large-format designs based on existing signs. Other languages were added to the signs with the help from our global network of operations. With our staff working as a single team, we managed to produce approximately 140 signs in 13 different types.
Signs were installed at mass vaccination centers in Hamamatsu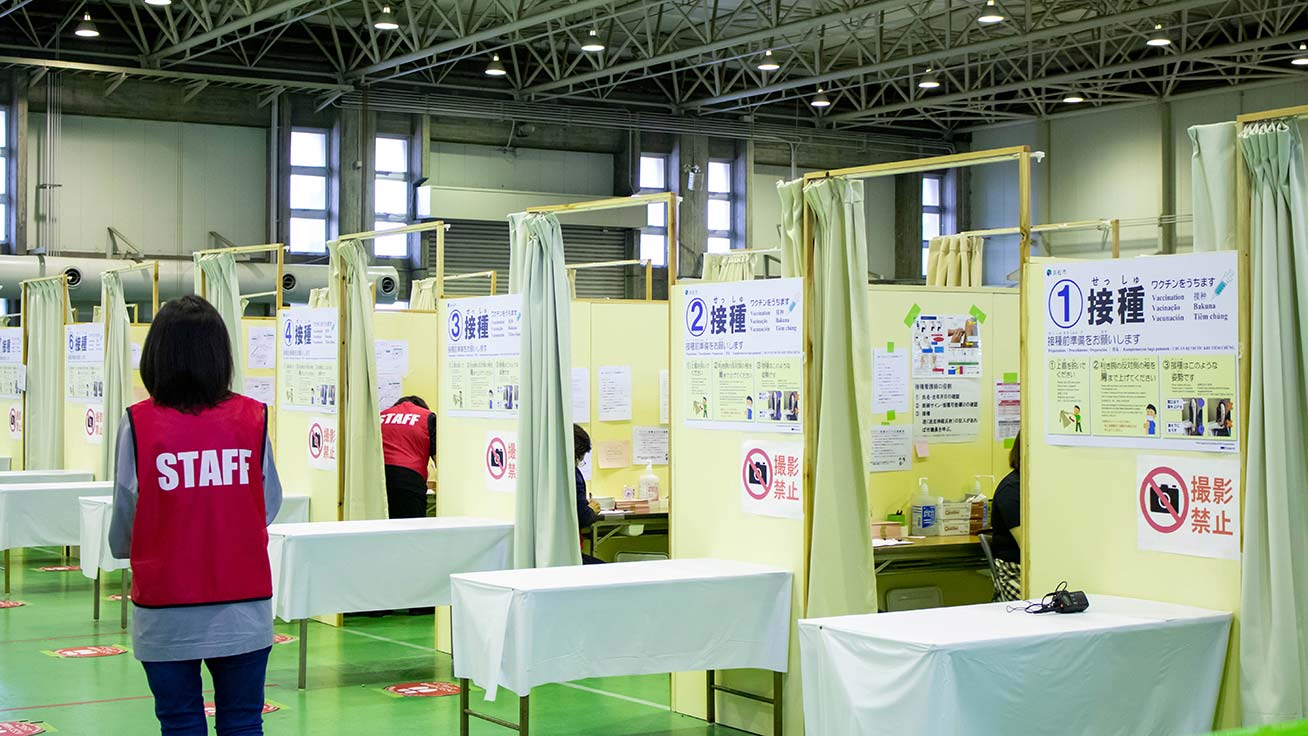 Mass vaccination center at the Hamamatsu City Synthesis and Industry Exhibition Pavilion. *Photo taken with permission
After being printed, "Check," "Reception," "Doctor Interview," "Vaccination," and other signs were installed at three mass vaccination centers located in Hamamatsu City to make the process smoother for people seeking vaccinations. Signs advising people with fevers not to enter buildings were also installed at 11 health and welfare centers throughout the city.
Hamamatsu City staff remarked, "We are amazed at the quality. The signs are now easy to read even in large venues."
Roland DG will continue its efforts of harnessing its technologies to contribute to society in line with our mission of "Bringing new opportunities to society through digital technology."