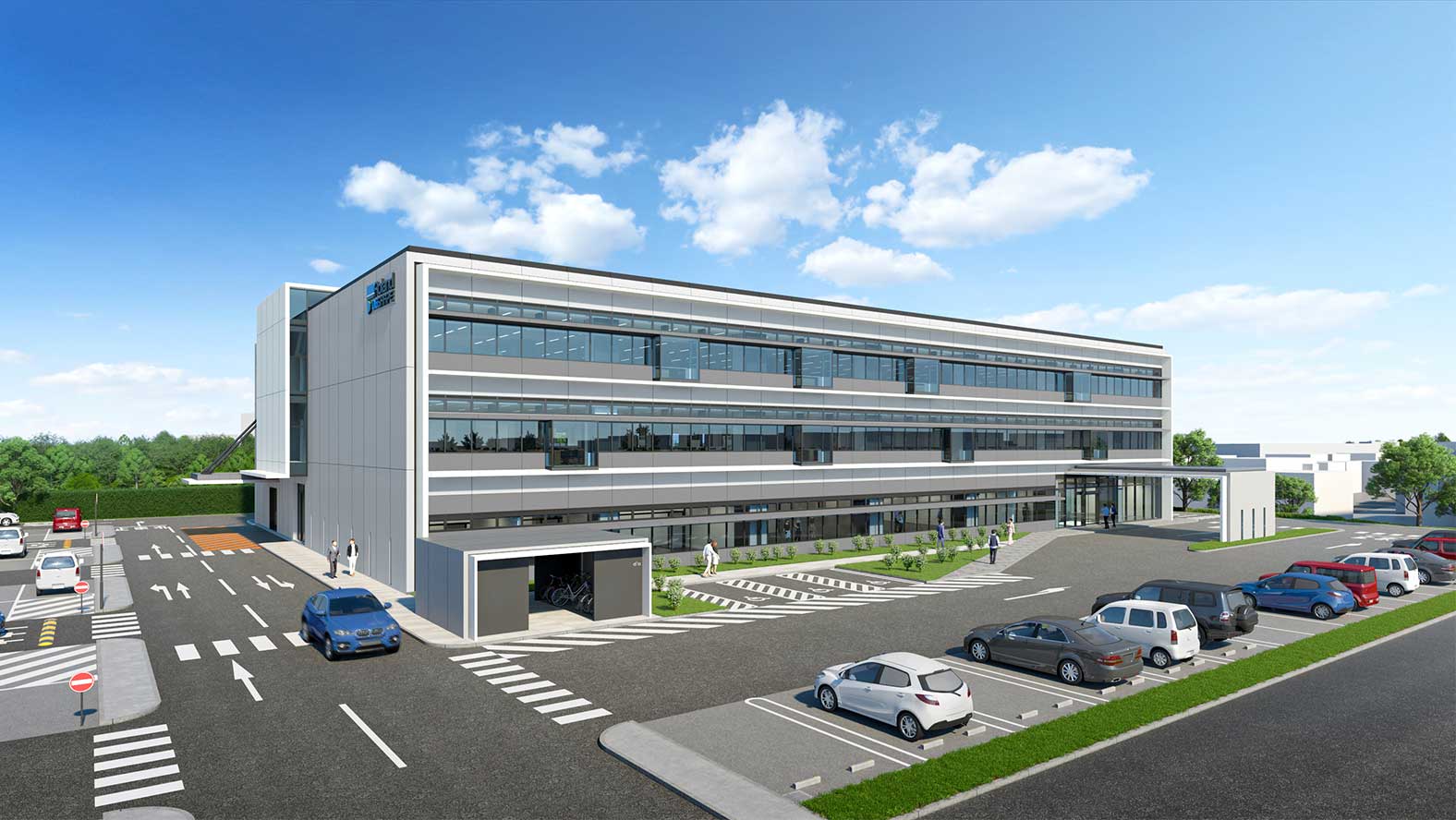 Construction Begins on Roland DG's New Headquarters
09/20/2022 Corporate Activities
Roland DG headquarters in Shinmiyakoda, Hamamatsu in Shizuoka Prefecture will be relocated and consolidated to the Miyakoda Plant, where a new building is now under construction for scheduled completion in July 2023.
Photo: Rendering of the headquarters building when completed (photos and videos in this article are illustrations and the design is subject to change).
New eco-friendly building designed for flexible work styles
The Miyakoda area is currently home to two Roland DG facilities, including the present headquarters and the Miyakoda Plant / R&D Center located 2 km to the southwest. Headquarter functions will be relocated to the Miyakoda Plant when the new headquarters building is completed.
The coronavirus pandemic resulted in massive changes to the way people work as well as the roles that offices play. The new building has been designed to provide an extremely flexible working atmosphere, where employees can achieve an efficient balance between working at the office and telecommuting. With spaces designed for staff interactions, sharing concepts, inspiring creativity, and promoting focused concentration, the new building aims to encourage increased communications and the creation of ideas. Plans are currently being reviewed by employee work teams to finalize interior designs and spaces that can be arranged to create an atmosphere that is easier for employees to be productive.
The eco-friendly design includes solar power generation and high-efficiency air-conditioning systems, with the building achieving "Nearly ZEB (Zero Energy Building) certification"* through a 75% reduction in energy consumption.
*ZEB certification defines four levels of certification based on the level of achievement of zero-energy construction.
Click here for the news release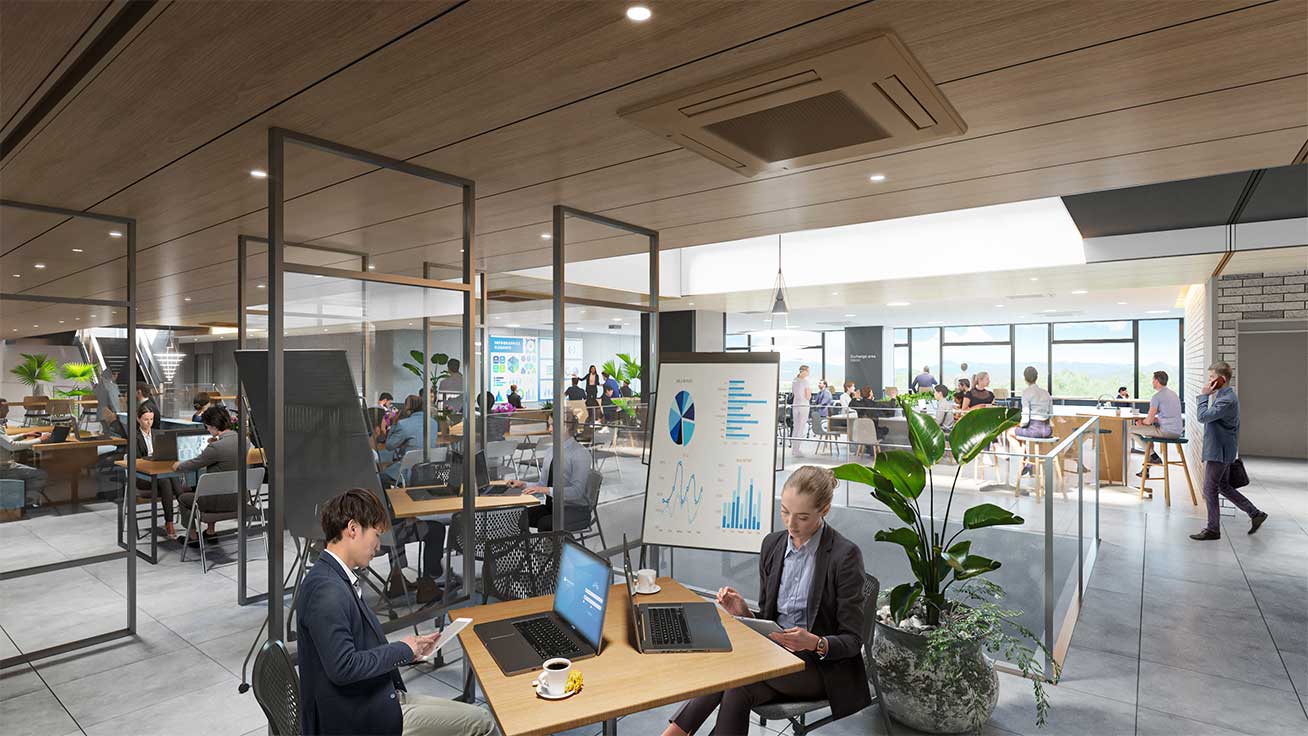 Rendering of the new building's interior.
Watch a video showcasing illustrations of the new building here:
Groundbreaking ceremony
A groundbreaking ceremony was held on August 30, 2022. Personnel involved in the construction prayed for safe operations and Roland DG President Tanabe shared his vision: "I hope to create a work atmosphere that allows for smooth communications between employees and that encourages team building."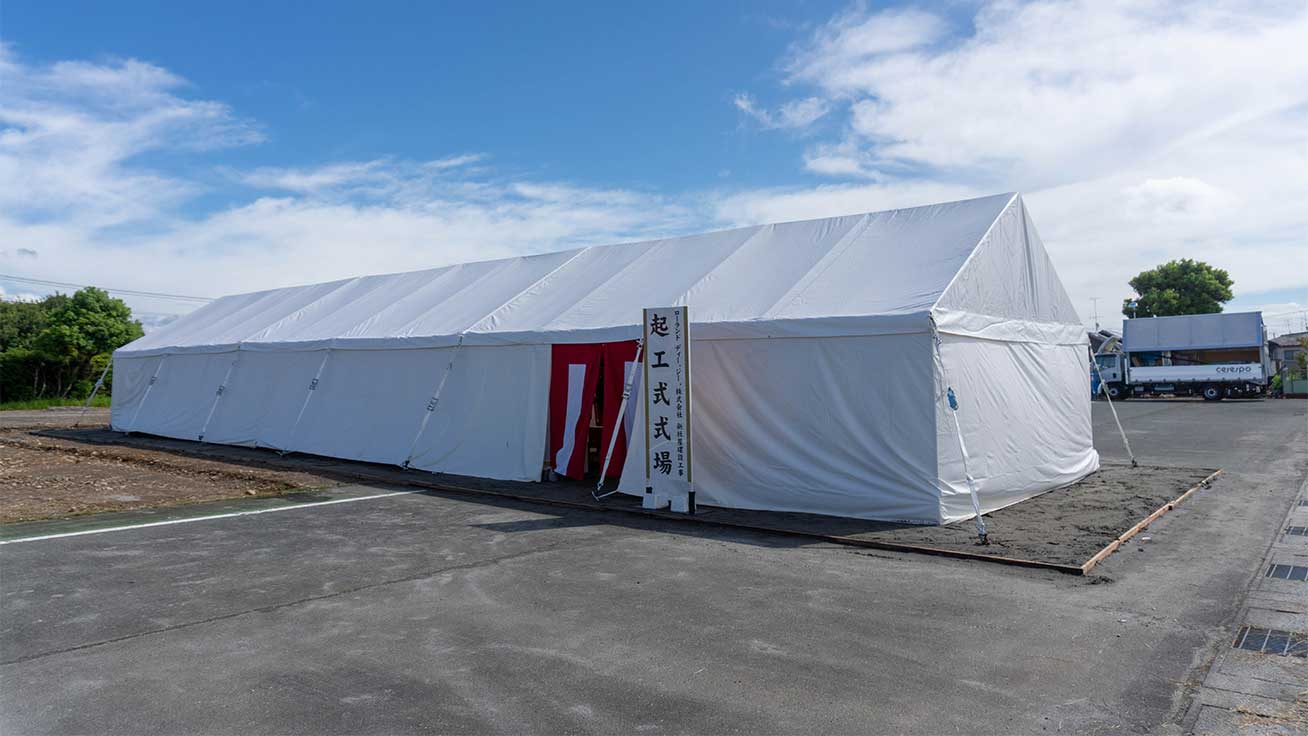 The groundbreaking ceremony was held under blue skies on a cooler summer day.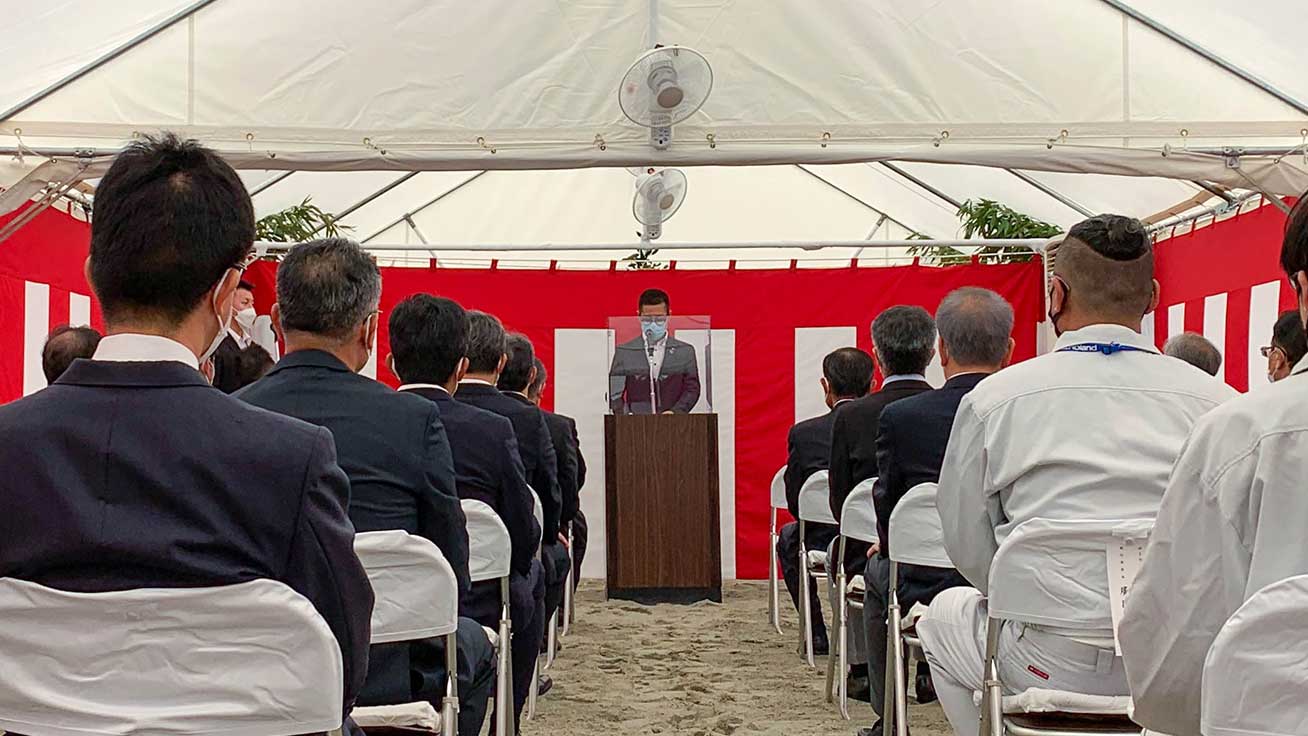 President Tanabe greeted guests at the ceremony.