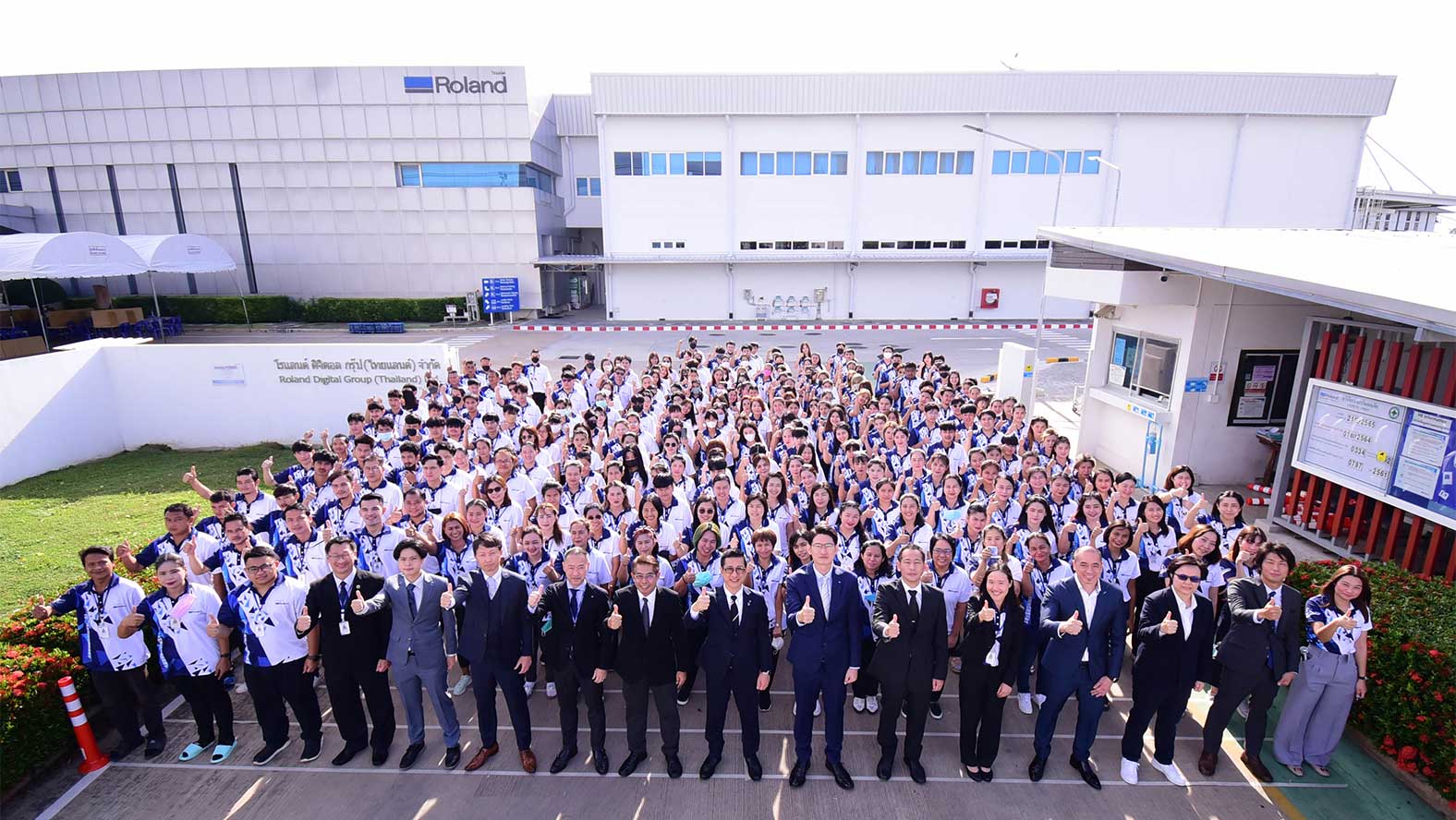 Thailand Factory Celebrates Tenth Anniversary
10/04/2022 Corporate Activities
Roland DG's manufacturing subsidiary Roland Digital Group (Thailand) celebrated its tenth anniversary by holding a local ceremony on September 21, 2022.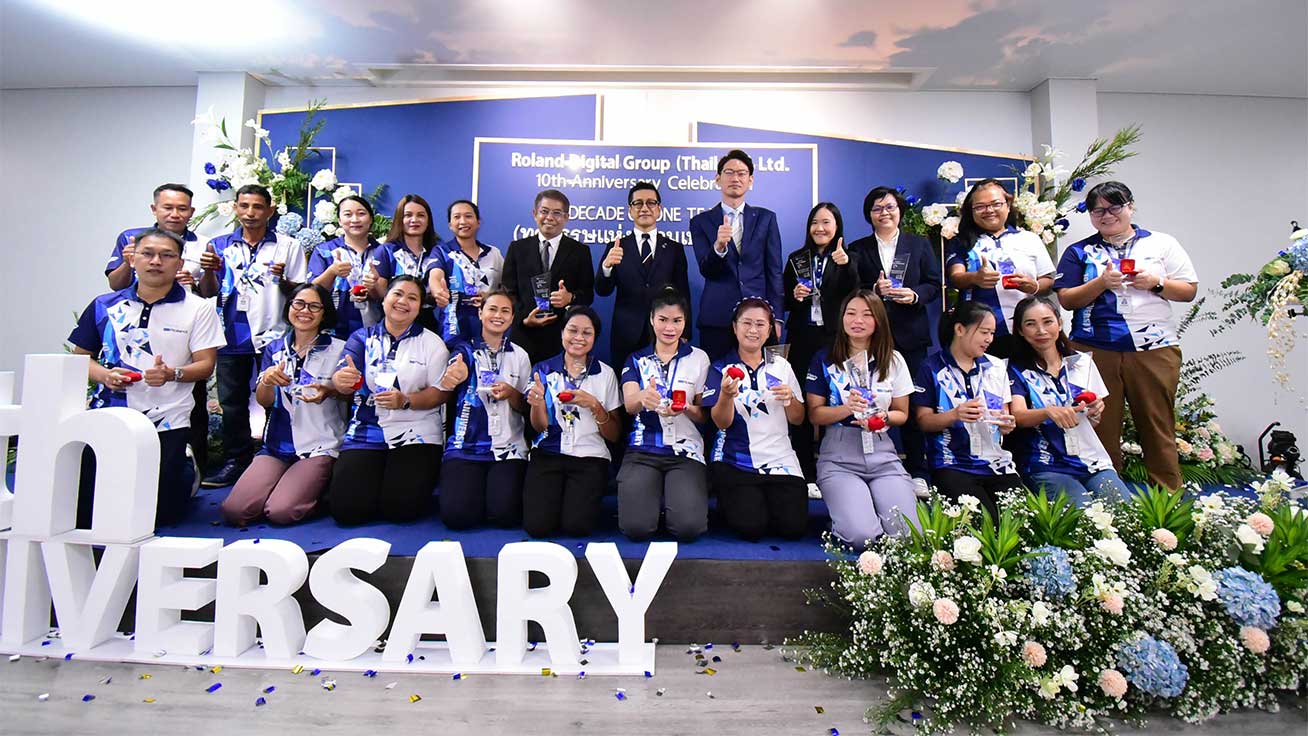 Building on a decade of success
Roland DG's first overseas production facility began operating in Samut Sakhon province southwest of Bangkok, Thailand in October 2012. Manufacturing conducted in Japan was transferred to the Thailand factory in 2021 and a new facility aimed at further increasing production capacity is currently being constructed at the site and scheduled to begin full-scale operations in April 2023 (click here for news release).
All factory staff and managers were present at the ceremony and President Tanabe visited from Japan to take part. Traditional Thai customs like water blessings and offerings of incense were made as a prayer for successful growth and development at the factory.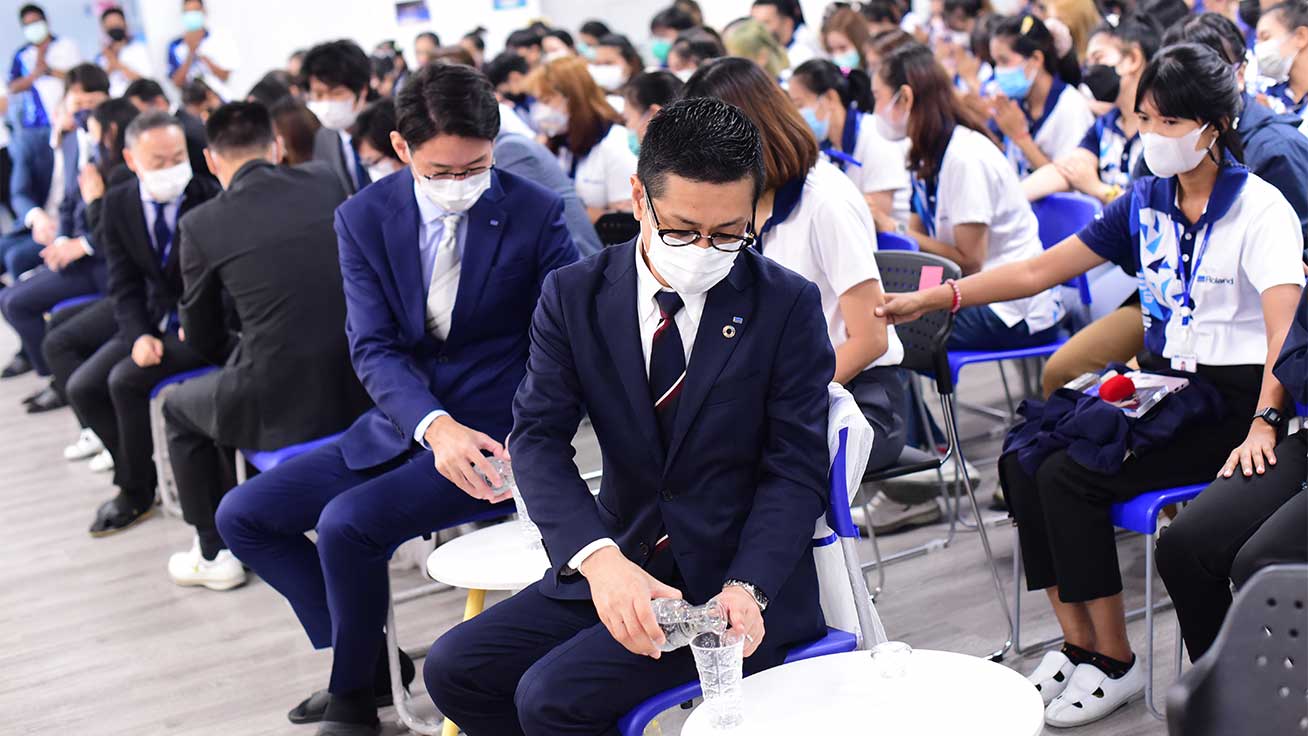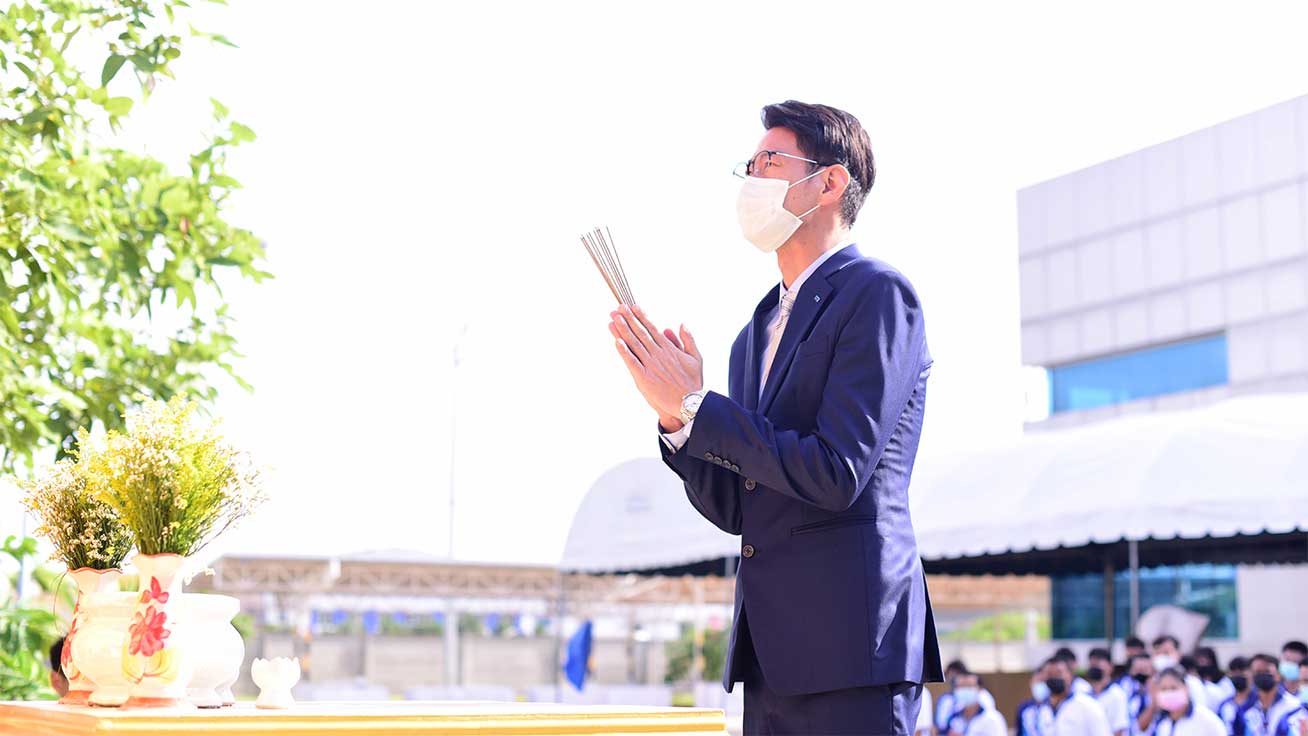 President Tanabe expressed his gratitude to the staff for their utmost devotion in making the Thailand Factory a success, and also gave them words of encouragement while outlining his future expectations. Video messages of congratulations from staff in Japan who were unable to attend the ceremony were also shown, including those who previously worked at the Thailand Factory as well as employees in the production, development, administration, and other departments who coordinate with local personnel.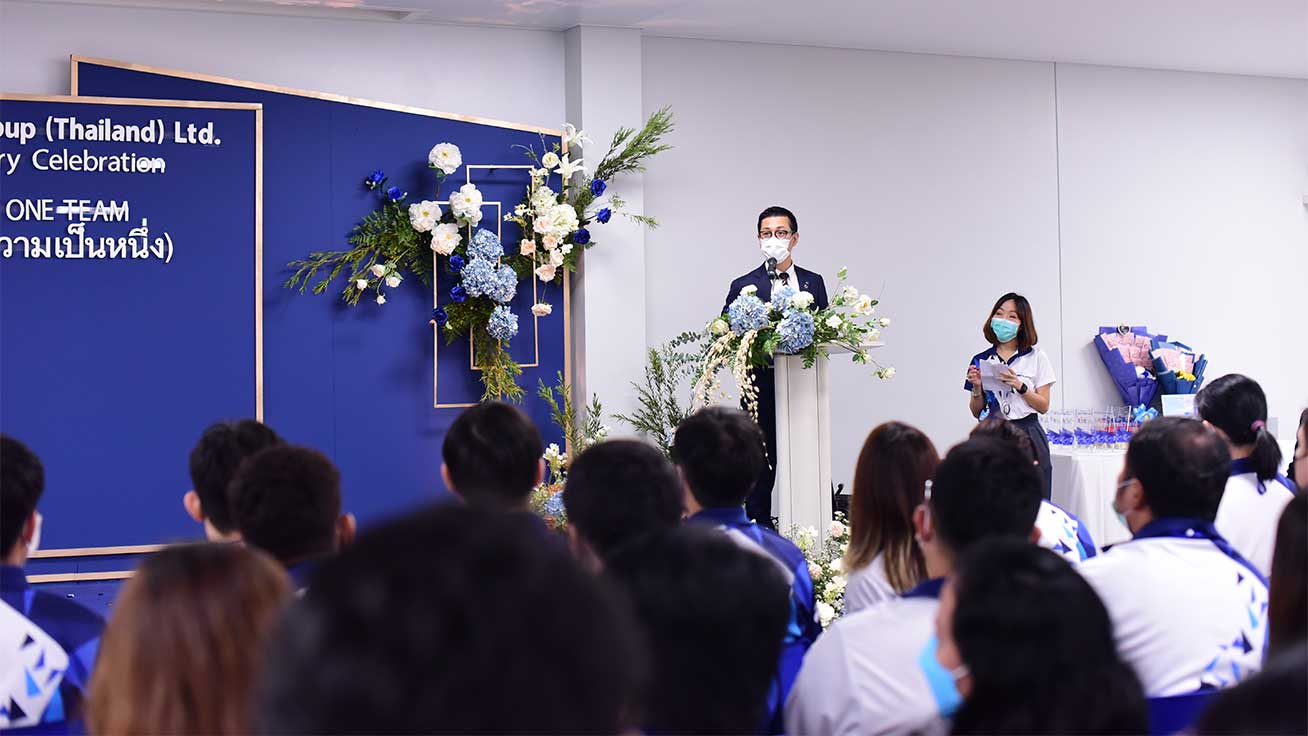 President Tanabe gave a congratulatory speech.
The Thailand Factory holds a range of activities aimed at boosting unity among staff members (click here for details of a team-building event held in May).
Before the ceremony was held, employees were invited to submit postcards with "What I like about this company," or "What I want to work on over the next decade," and other comments. The best comments were then selected and presented during the ceremony. Another activity designed to foster camaraderie was a quiz session that everyone could take part in using their smartphone.
The ceremony was a fun-filled event that inspired staff to work toward a common future goal by building on the efforts they put in over the past decade.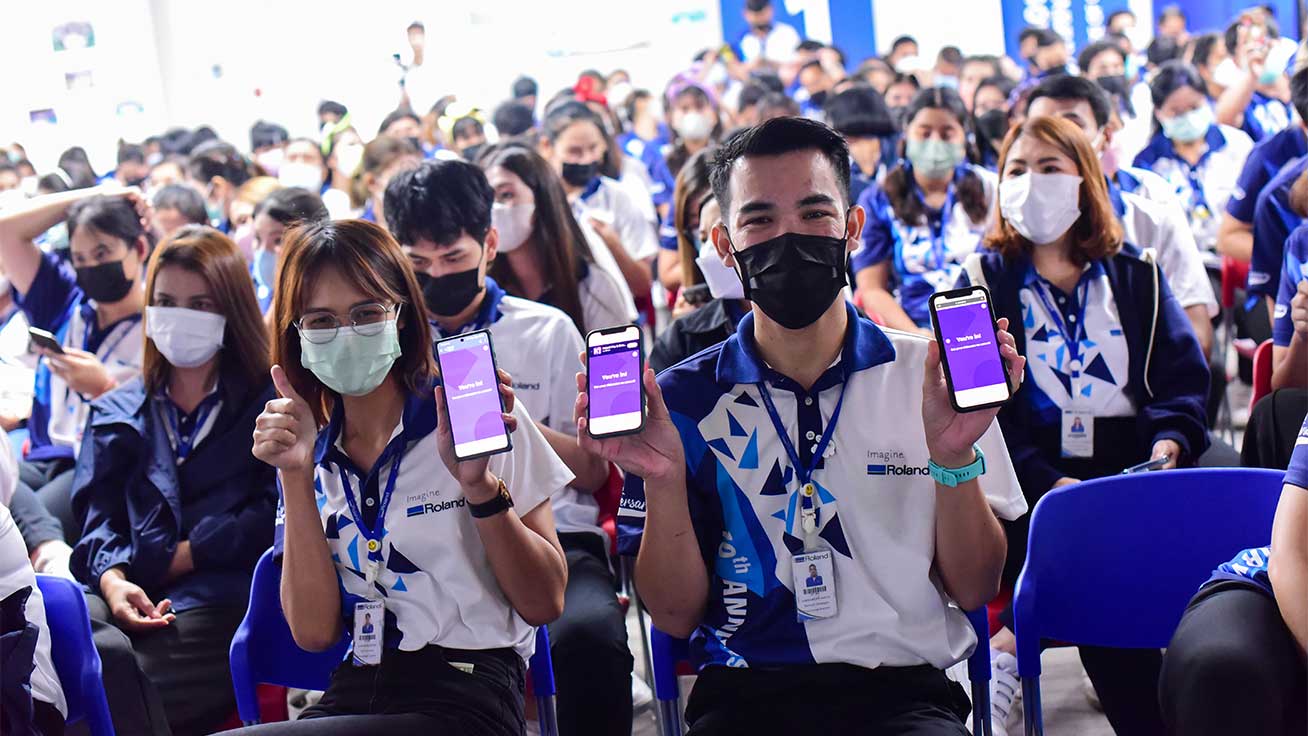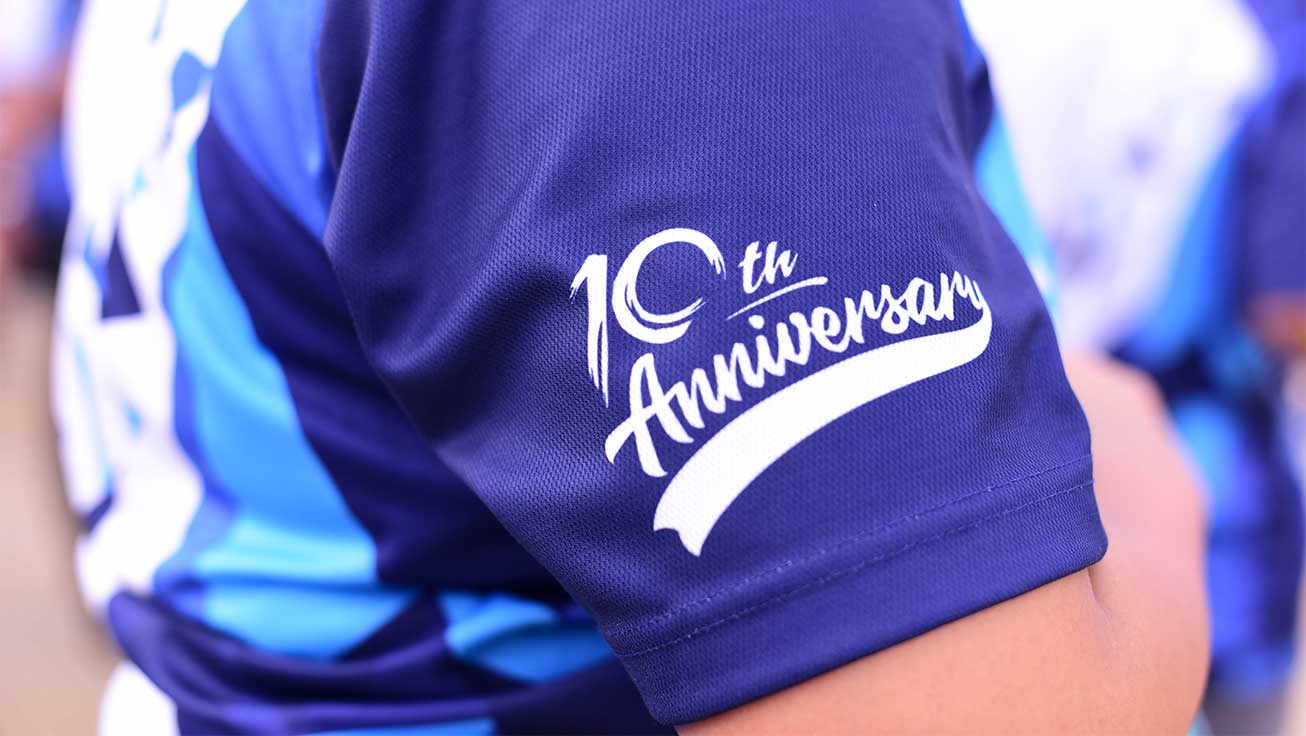 Watch a digest video of the ceremony here.