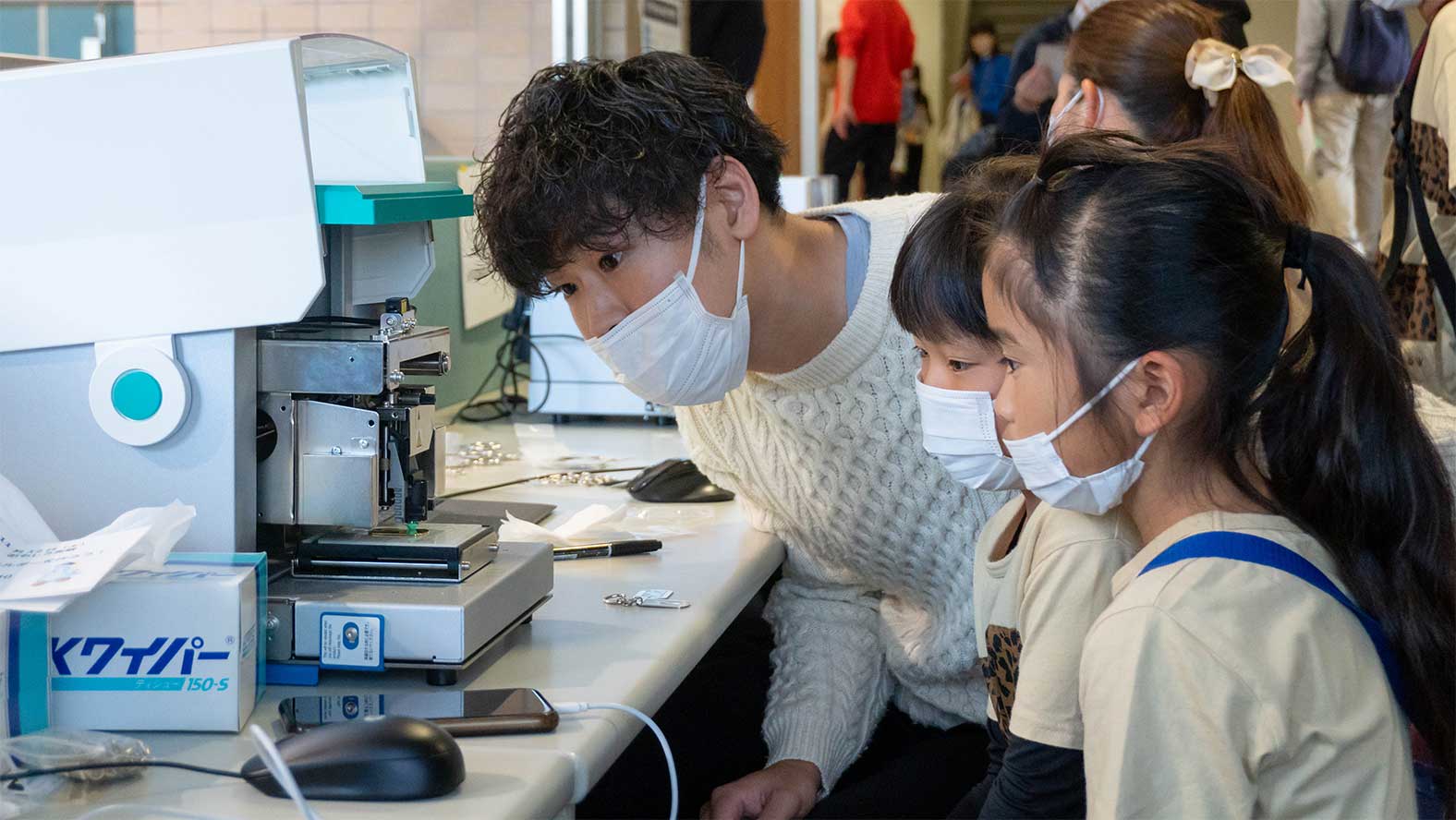 Roland DG Assists with Shizuoka University's Techno Workshop
12/12/2022 Corporate Activities, 3D Digital Fabrication
Shizuoka University's Hamamatsu Campus (Engineering and Informatics faculties) hosts the Shizuoka University Techno Festa every year as a way of showcasing the latest developments in technology and research to the local community. This year, Roland DG helped out with the fabrication workshop run by the Faculty of Informatics.
Digital tools help children make their own dog tags
Roland DG employs many graduates from Shizuoka University, which is based in Hamamatsu City where our headquarters is located. We secured naming rights for the refreshment space at the Faculty of Informatics earlier this fiscal year, with many students making use of the "Roland DG Lounge" (click here for more details).
The Techno Festa was held on November 12 and 13, 2022 at the same time as the annual Shizuoka University Campus Festival and was a popular event among children and students in the area, as well as members from the local community. This marked the first time the event was held normally following the lifting of COVID-19 restrictions.
Roland DG teamed up with Associate Professor Hiroo Shizuka, Professor Katsuhiko Sakai and Associate Professor Kengo Yoshida of the Department of Mechanical Engineering, Faculty of Engineering to assist with a workshop run by their research lab for making one-of-a-kind acrylic key holders using digital tools. We provided the workshop with four units each of the SRM-20 desktop milling machine and MPX-95 photo impact printer which are desktop size tools that are simple to use.
Using the SRM-20 desktop milling machine to mill images and names for acrylic key holders.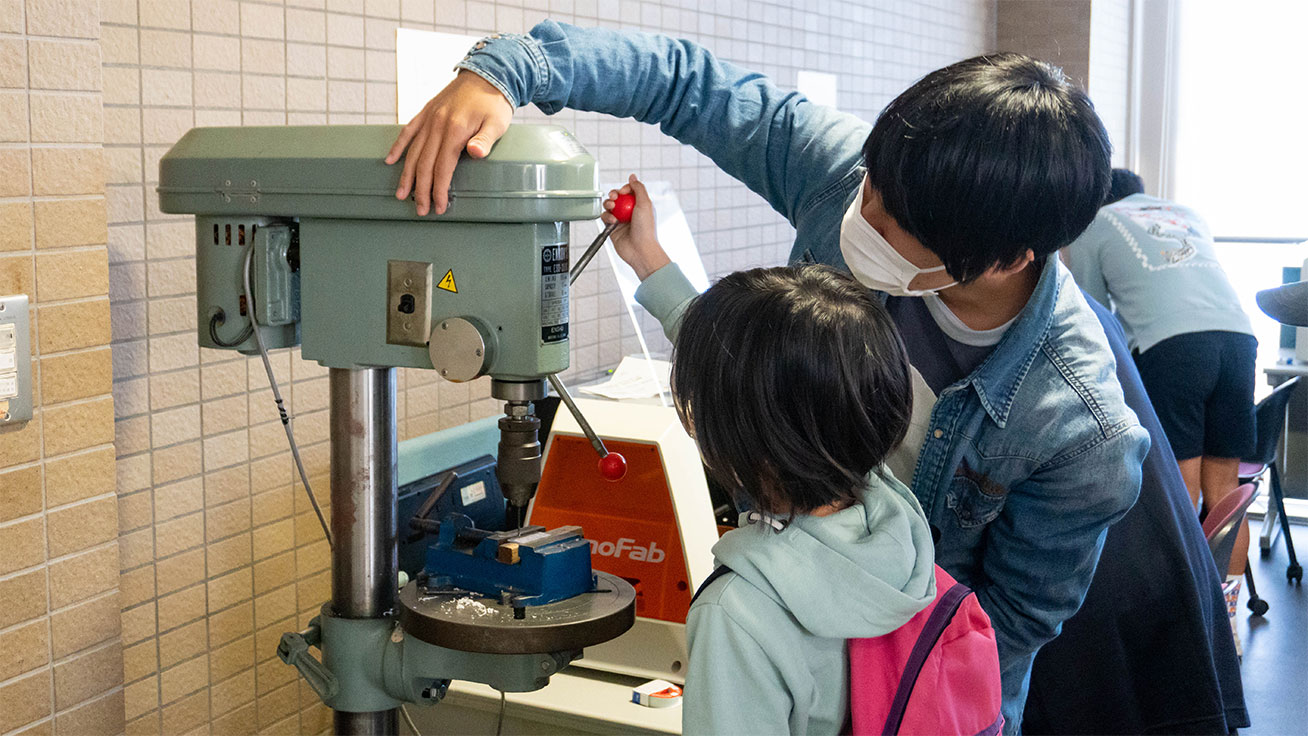 Research lab students helped drill holes in the acrylic to complete the key holders.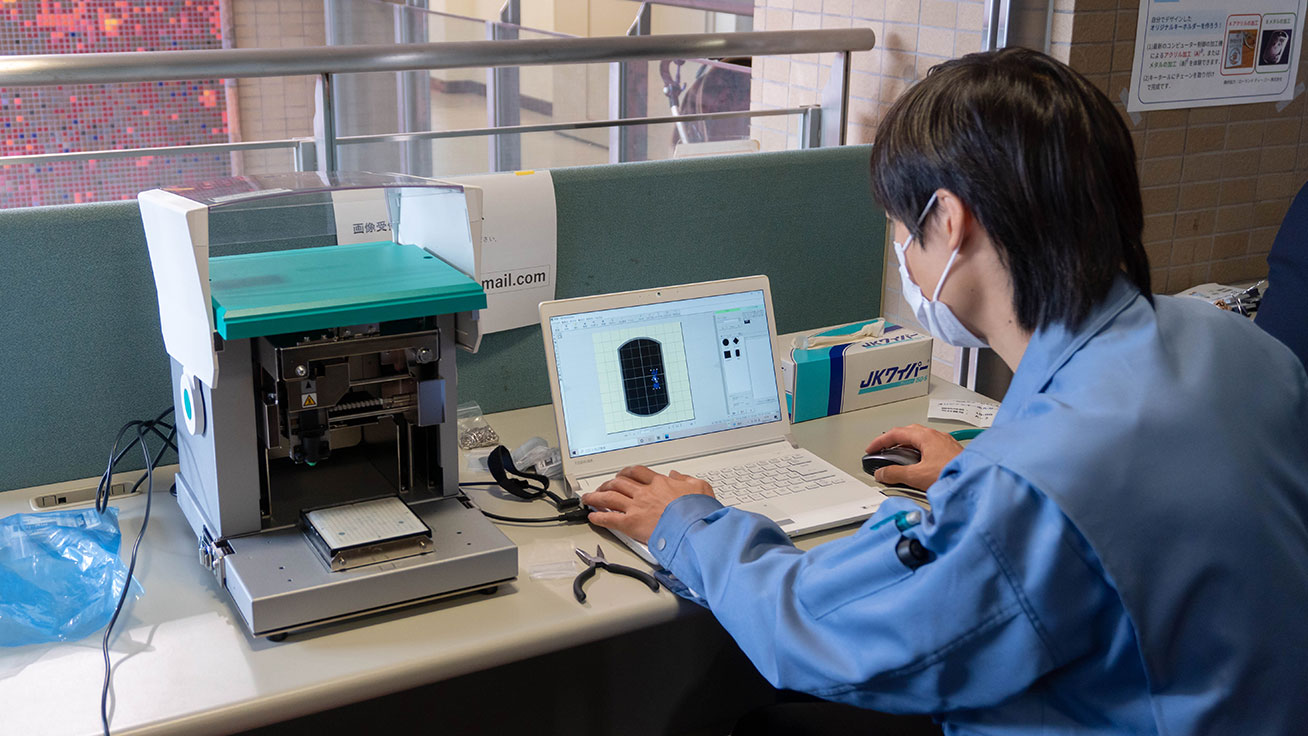 Using an MPX-95 photo impact printer to imprint names on the metallic dog tags.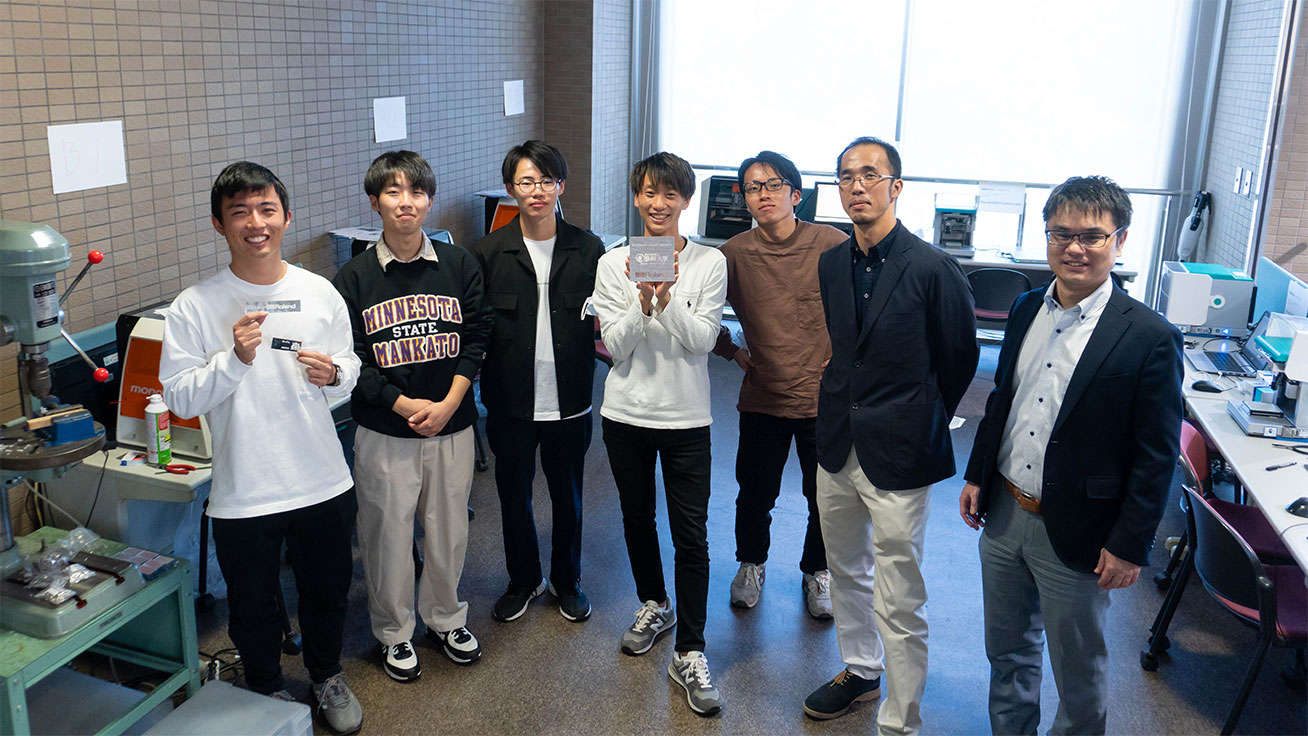 Workshop run by Associate Professor Hiroo Shizuka (2nd from right), Associate Professor Kengo Yoshida (far right) and research lab students from the Department of Mechanical Engineering, Faculty of Engineering.


Associate Professor Hiroo Shizuka said, "We planned this workshop to generate interest in fabrication for children of the local community to show them how much fun it can be. We also aimed to highlight the field of science to their parents as a potential study and career path. My field of research mainly involves milling work, but I think the students at my lab also gained valuable experience by communicating with local children and teaching them all about the technologies we use. Desktop size units are ideal for running these types of hands-on fabrication workshops. I hope to continue planning events like these that show just how much fun science and technology can be to children as well as junior-high and high-school students."

Around 190 guests—mainly local children and their families—dropped by the workshop over the two-day event. It was wonderful observing them as they watched carefully how images and names were being imprinted on their dog tags. Thank you for everyone who took part in the workshop!