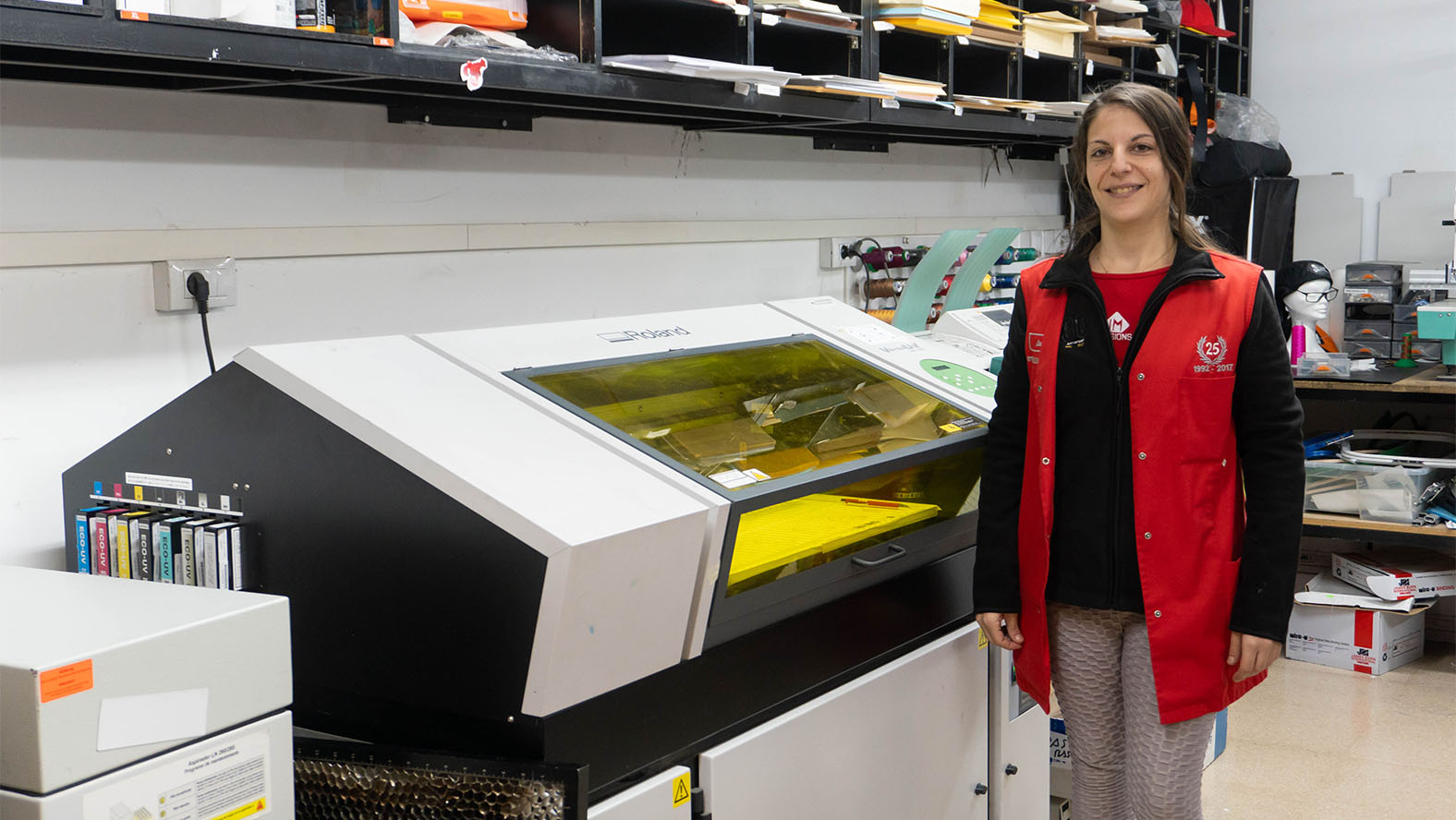 UV Printer Opens the Door to Profitable Custom Printing
02/24/2023 Digital Printing
At the Impressions.cat print shop in Cerdanyola del Vallès, Barcelona, Spain, customers can order a variety of customized items using their own photos, printed with Roland DG's UV printer.
Laia Santos, who is in charge of operating the printer (pictured above), showed us around.
Interview with print shop Impressions.cat
Impressions.cat, founded in Cerdanyola del Vallès, Barcelona in 1992, offers a comprehensive range of graphic art services including printing, stamping, serigraphy, embroidery, and more. With a focus on innovation and a commitment to quality, the company provides efficient solutions to its clients based on over 30 years of experience in the industry. Their aim is to provide the guaranteed best service and quality to their customers.
Six years ago, new owner Xavier Riba decided to purchase an LEF-300 benchtop flatbed UV printer to strengthen their custom printing services. Since then, the company has been increasing the variety of items offered for sale.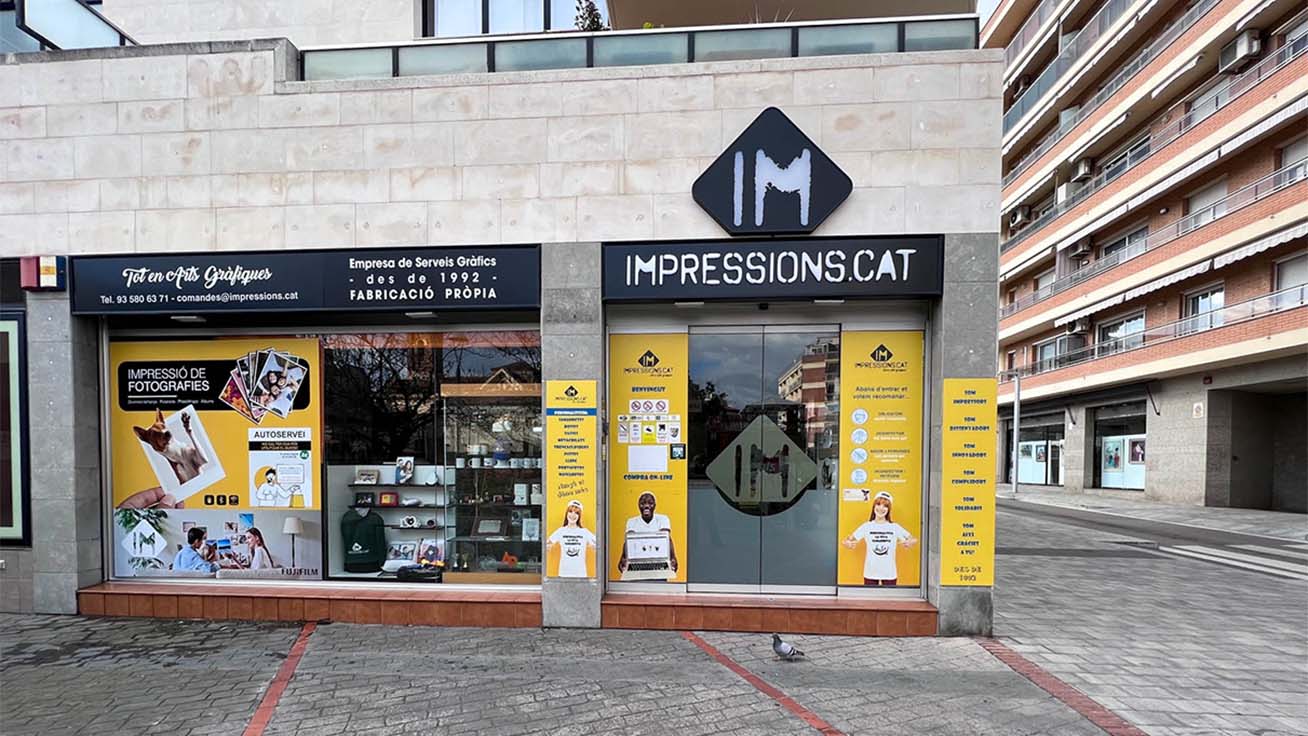 Impressions.cat store is located in a residential area.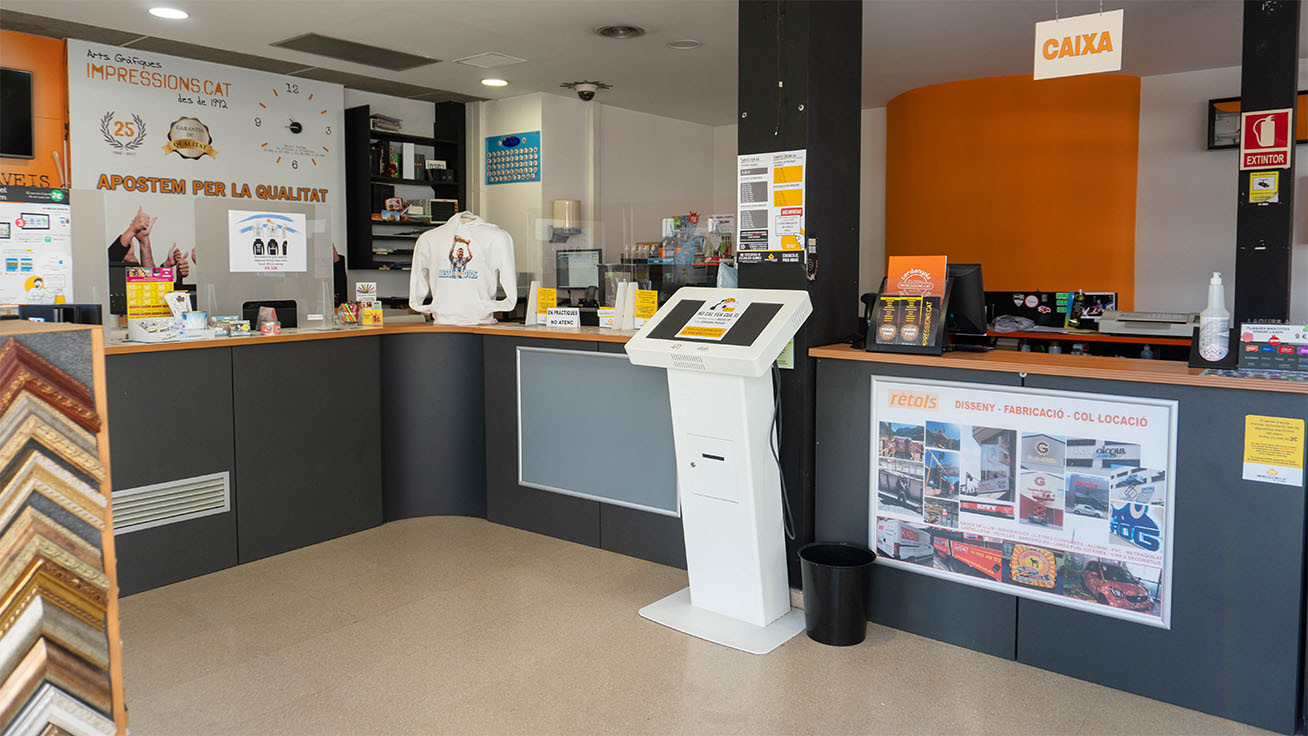 They offer a wide range of graphic art services, including printing photos, customizing items and apparel, and making signs.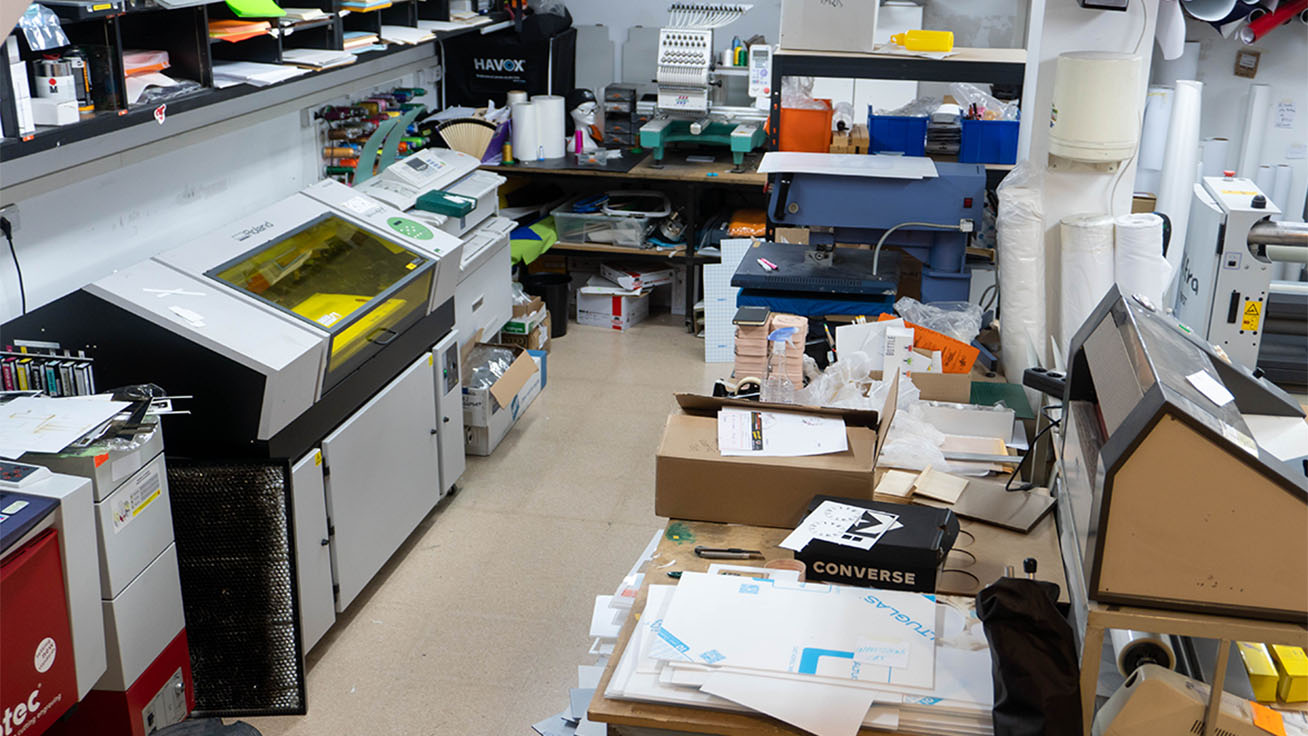 An underground workshop at the store houses the necessary equipment for customization, including the LEF-300 UV printer (left), a laser cutter and an embroidery machine.
Bringing memories to life with UV printing
According to Laia, they quickly create designs from customer photo data to produce items like photo canvases and custom items using the UV printer. They also receive large orders for personalized promotional items from companies and shops imprinted with their names or addresses.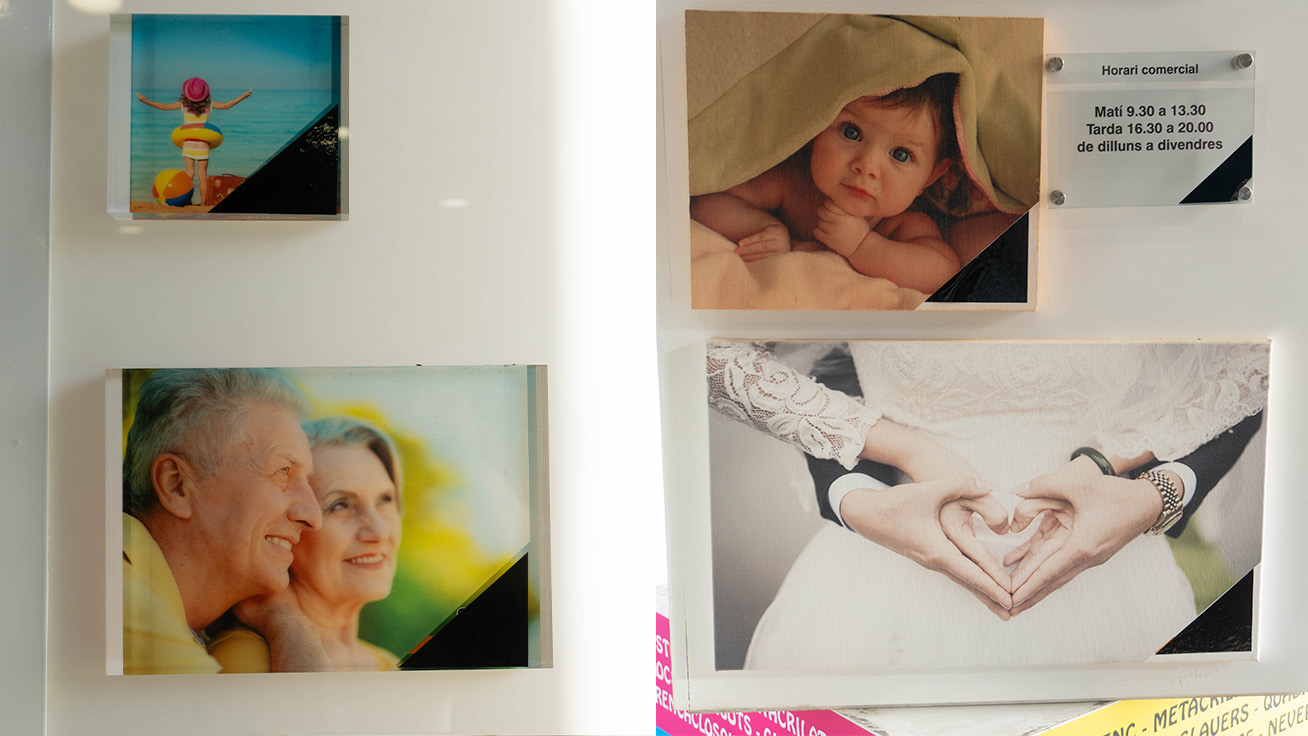 Transforming customers' memories into art with photo printing on acrylic (left), wood (upper right), canvas (lower right).
Laia told us that she is busy handling both customer service at the store and item production, but finds the LEF-300 easy to use and is satisfied with its print quality and speed. They are always seeking new, customer-appealing items. They try even more challenging materials for UV printing first and search for materials that are suitable for printing, while constantly developing new items to sell.
We appreciate the opportunity to talk with Impressions.cat who is constantly trying to create new items while maximizing their ingenuity. We are eager to see how they will utilize the UV printer in the future.