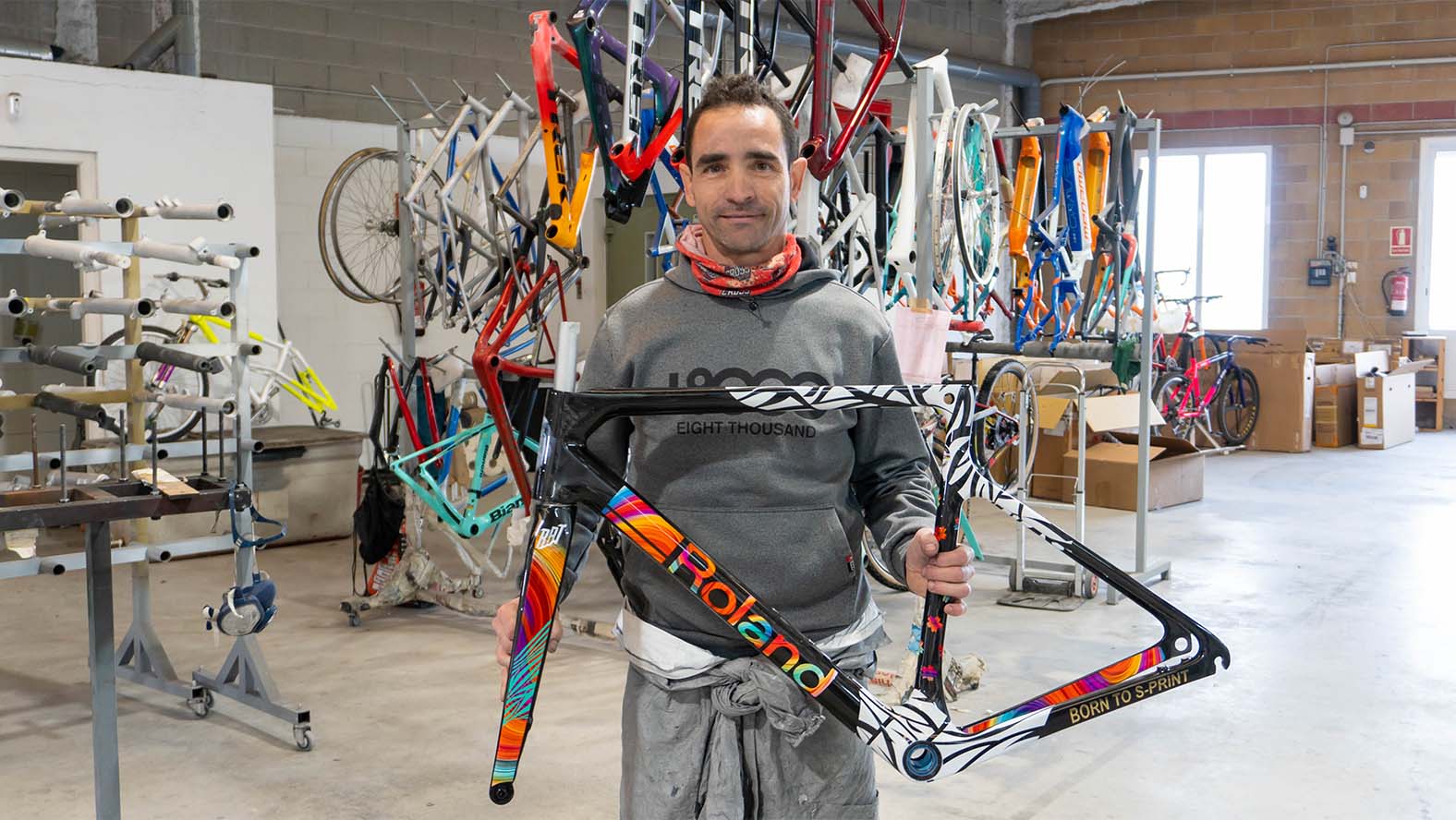 Launching a Thriving Bike Customization Business with Roland DG's Desktop Devices
02/24/2023 Digital Printing
In Palafolls, north of Barcelona, Spain, Sergio Vergel Escribano (pictured above) is using Roland DG's desktop devices to grow his bike customization business. He shared his business success story and insights into the customizing process.
From personal interest to business success
In recent years, the cycling industry has experienced remarkable growth, driving an increase in the popularity of bike customization. Sergio, a talented artist, started customizing objects like helmets and bikes for his friends as a hobby, which led him in 2008 to create SColors, a company in Palafolls that offers repair, decoration, and personalization of bicycle frames. Starting as a hobby, his bike personalization skills have gained him a strong reputation in Europe with over 11k Instagram followers. (Go to SColors' Instagram site)
In addition to private users and bike stores, SColors now serves major brands like Trek, Factor, Megamo, and Open.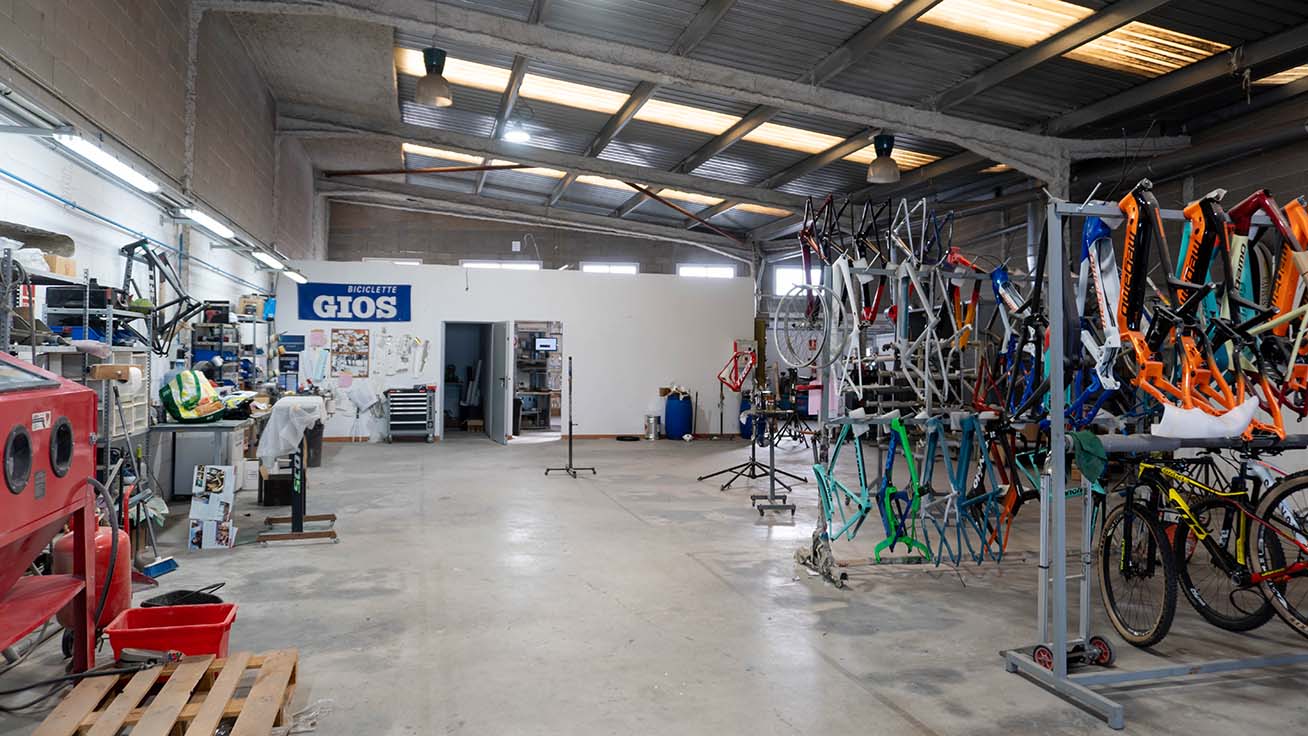 SColors' spacious workshop where they create custom bikes with precision.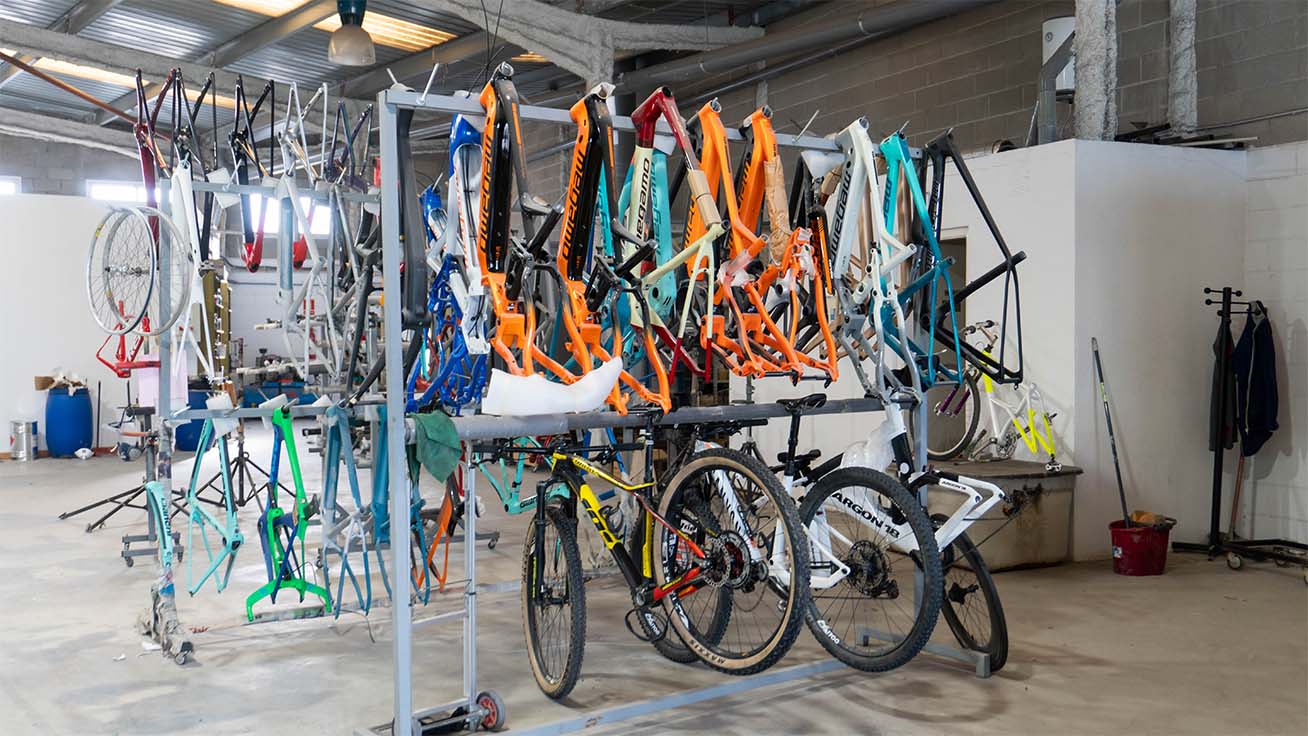 Bikes in production at SColors' workshop. Due to high demand, customers may wait several months for delivery.
Taking bike frame personalization to the next level using digital tools
Sergio began his business with basic tools, but he decided to enhance the quality of his work by investing in a Roland DG's GS-24 desktop cutter to make paint masks with greater precision. According to him, the GS-24 has proven to be the ideal investment for his business, providing uninterrupted service for over 8 years.
To enhance customization, Sergio bought a BN-20 desktop printer/cutter in 2021 for water-slide decals and ultra-thin vinyl printing. With the BN-20, he gained the ability to print tiny letters impossible to paint with masks, as well as to digitize artwork, decorate bikes in any color by using white ink, and to stop outsourcing printing services.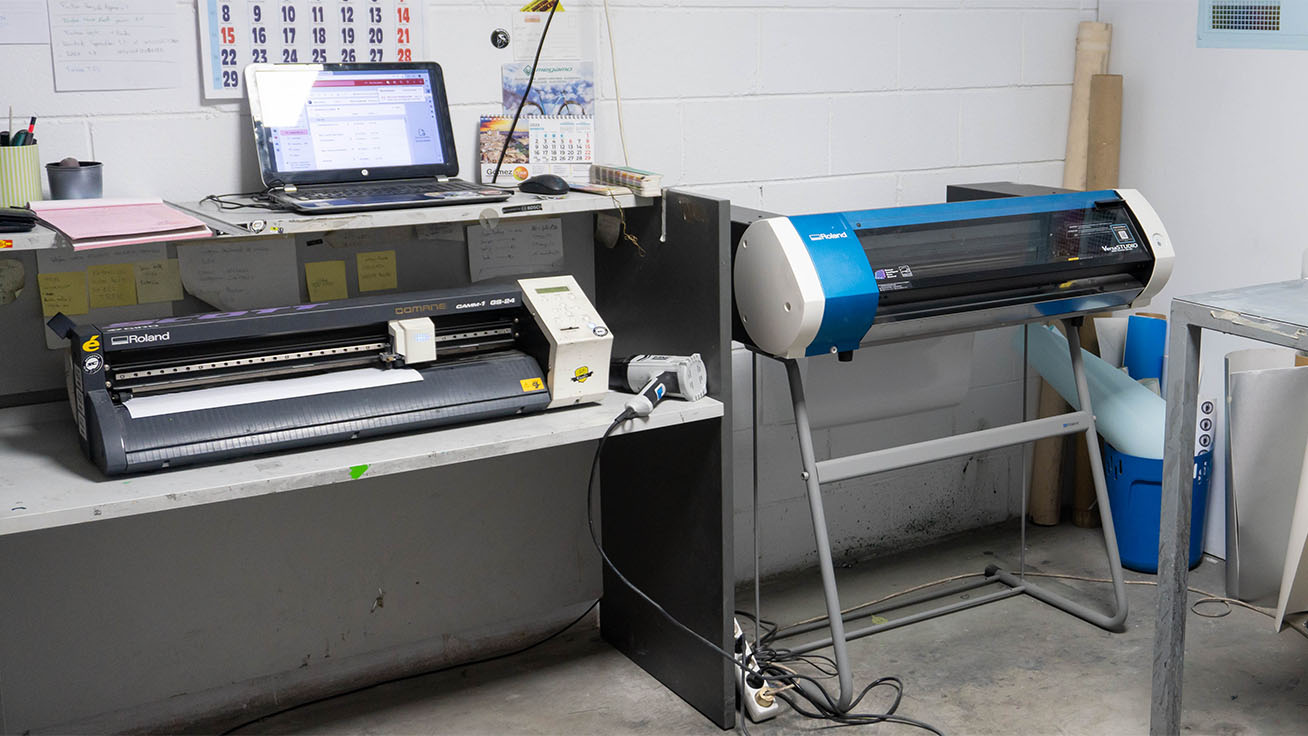 SColors' customization work is made easier with their GS-24 cutter (left) and BN-20 printer/cutter (right). Sergio is happy with the machines' size and print quality.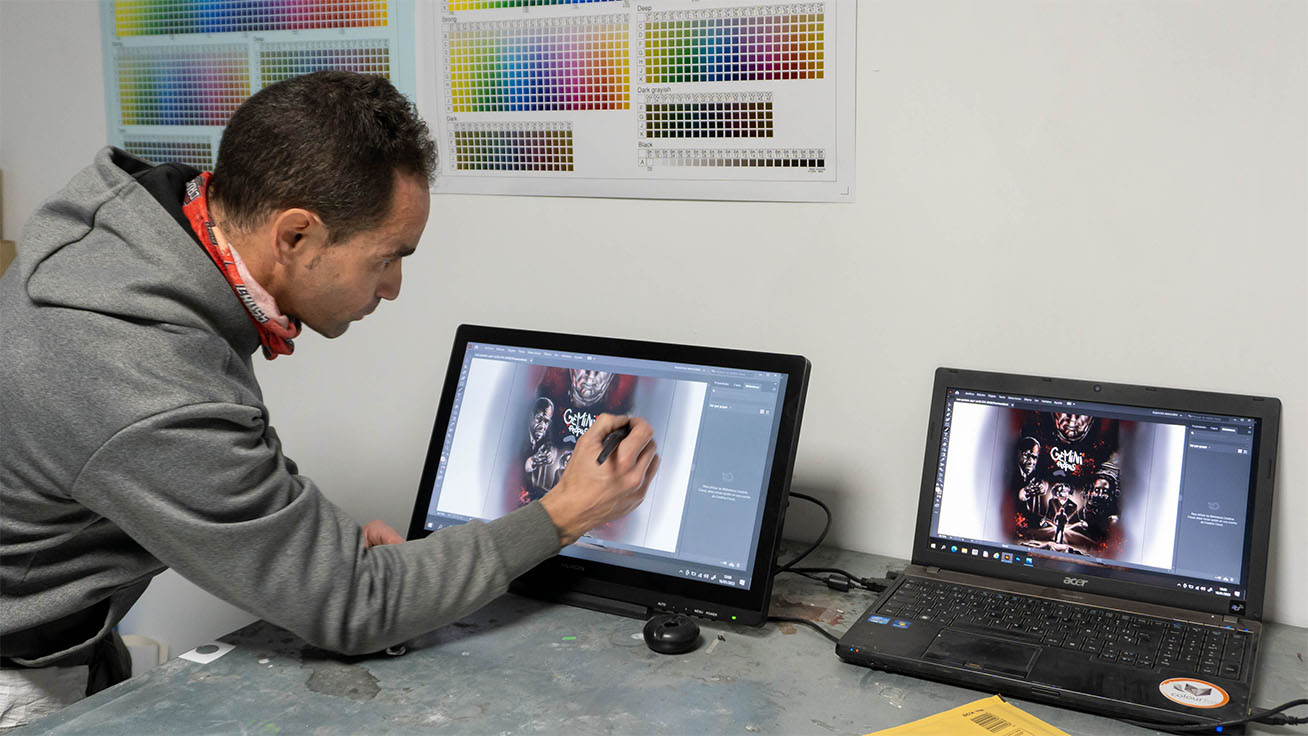 Sergio designs with a tablet and digitizes his artwork for printing with the BN-20, allowing for flexible printing and modifications.
SColors employs Roland DG Technology to produce stunning custom bikes
SColors has created two special custom bikes for Roland DG. During our visit, we had the opportunity to see the recently completed second bike and matching helmet which will be showcased in Roland DG showrooms across Europe.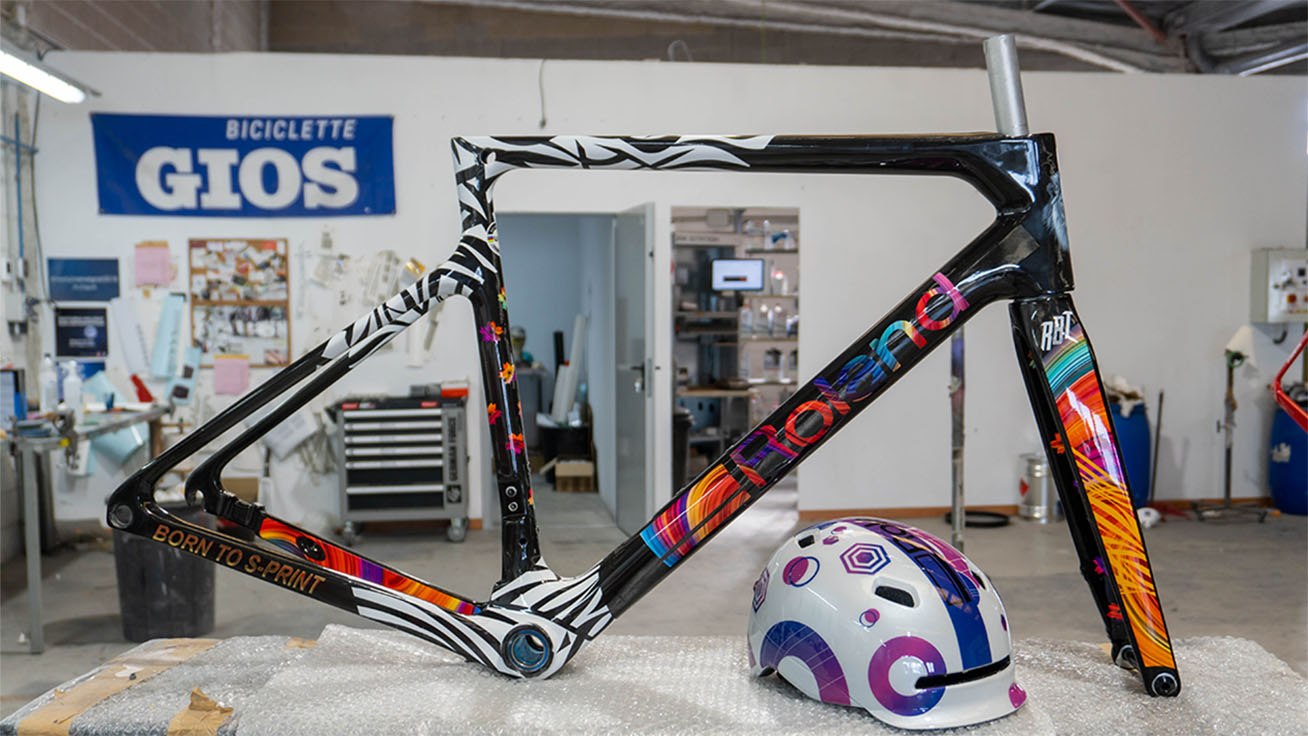 This special bike represents the complete range of personalization options achievable with Roland DG technology.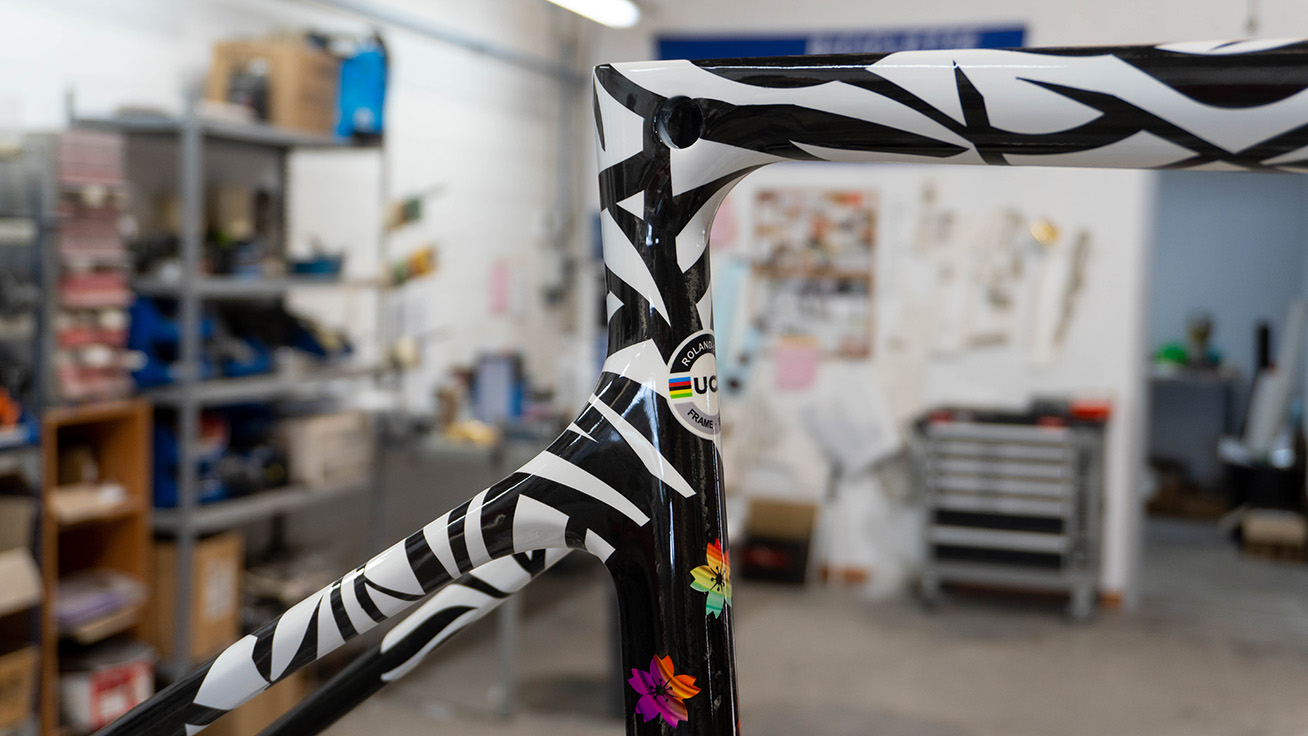 Intricate areas that are difficult to apply with decals are spray-painted using a mask cut with the GS-24.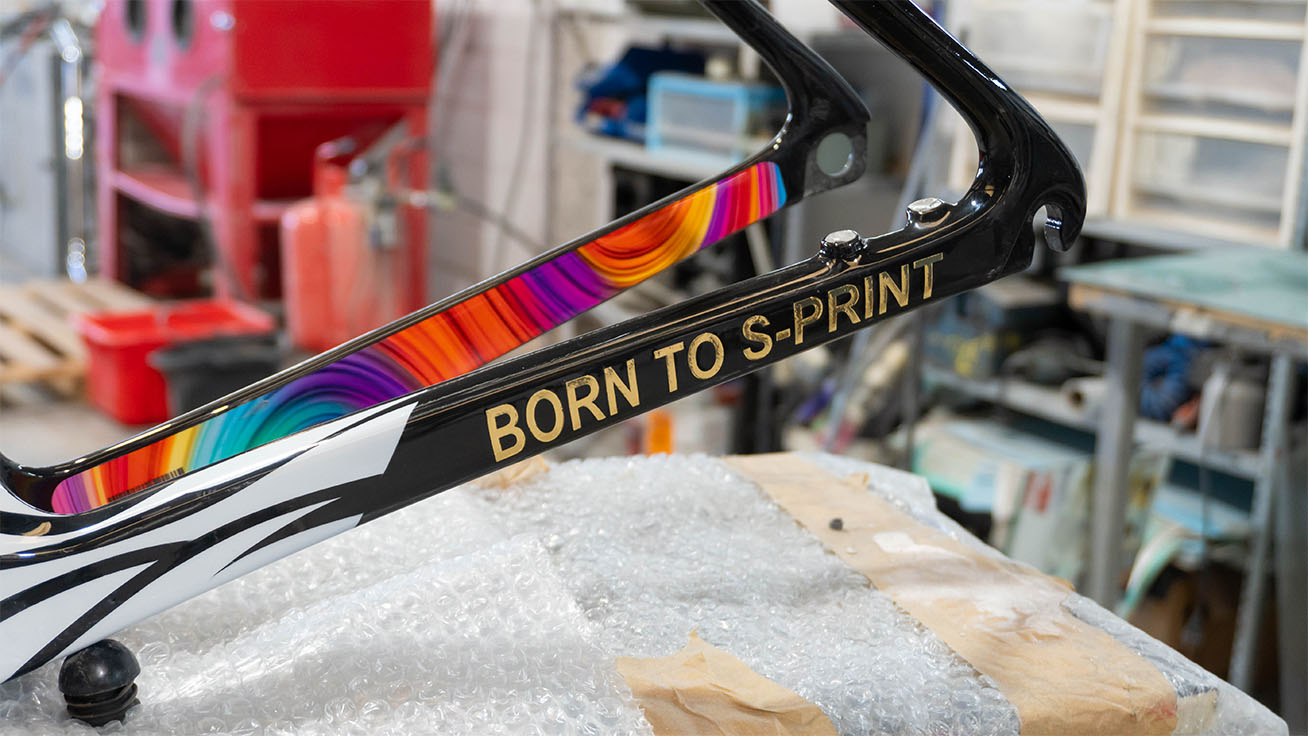 The letters (front) were contour-cut from stickers, while the multi-colored graphics (back) were produced using inkjet-printed and thin-cut water decals, which are ideal for decorating curved surfaces.
Check out a video to discover how the first custom bike was created using Roland DG devices.
Sergio showed us part of the bike personalization process.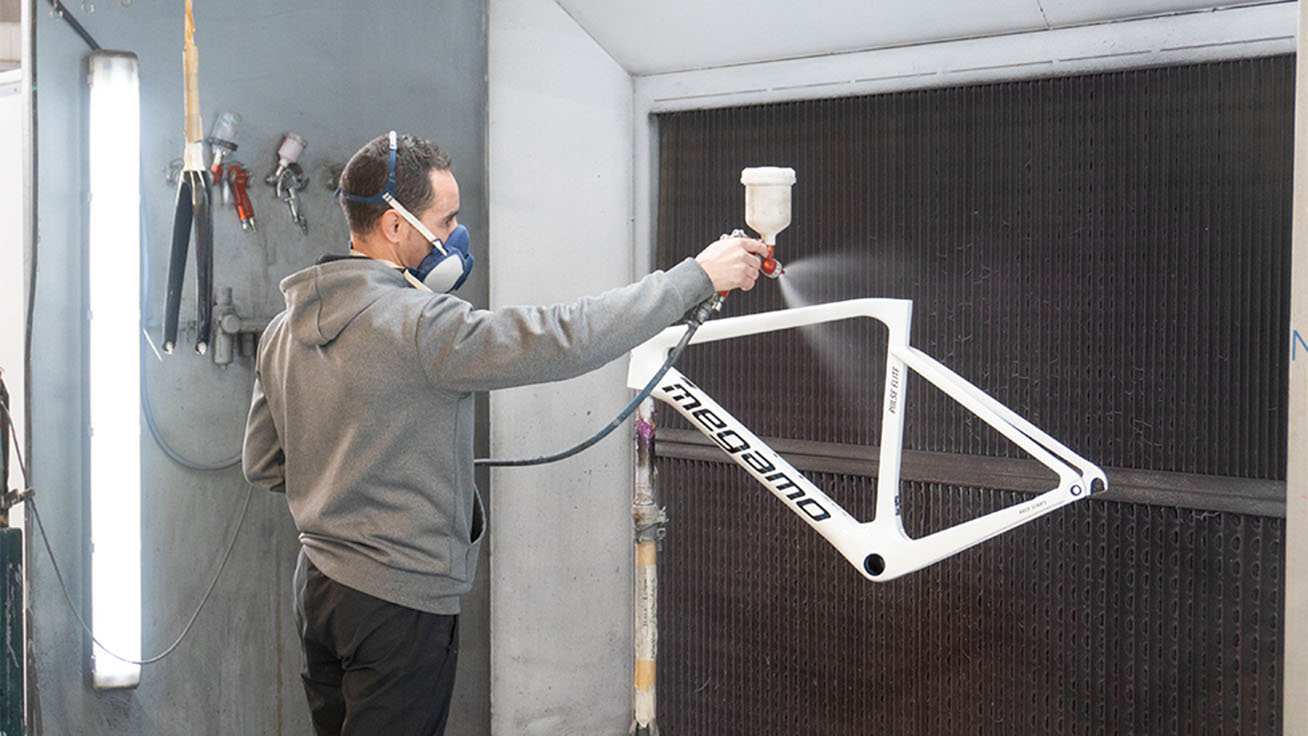 Enhancing durability with a clear coat after applying decals or paint.
Sergio's passion and artistic vision turned SColors into an industry influencer for bike customization. We appreciate the valuable insight he provided.