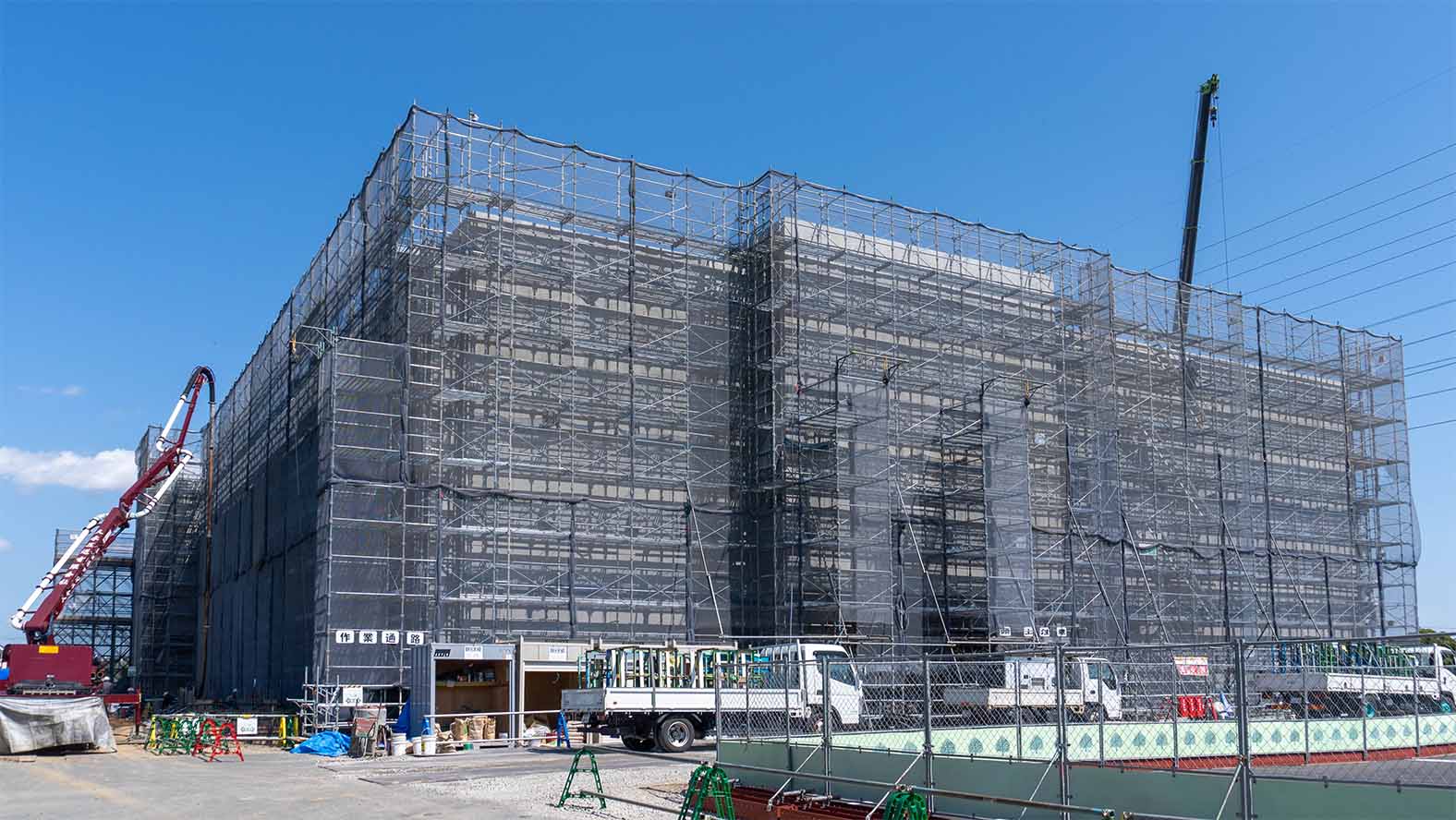 Roland DG is Building a New Headquarters
05/02/2023 Corporate Activities
Roland DG is currently constructing a new headquarters building in Shinmiyakoda, Hamamatsu, in Shizuoka Prefecture to relocate and consolidate its current headquarters into the Miyakoda Plant. On April 27, our executives visited the construction site of the new building.
For more details about the new headquarters, please see our press release.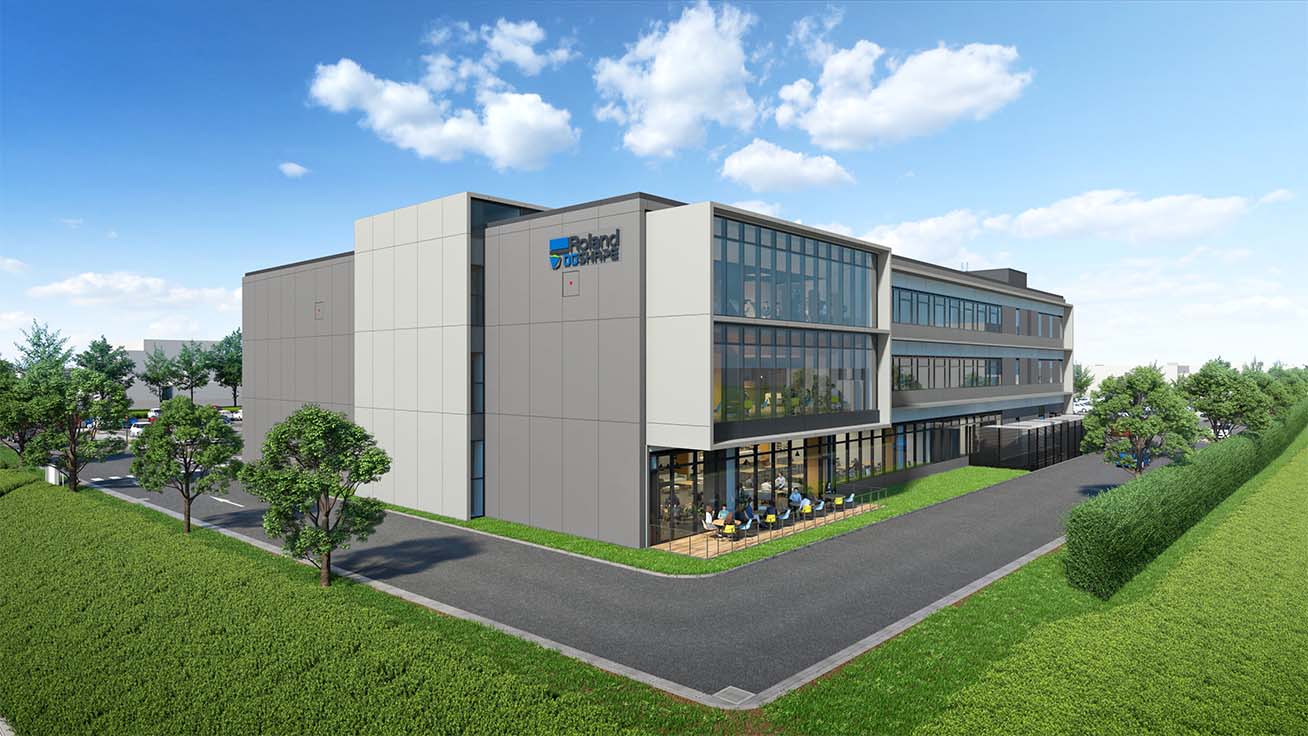 Rendering of the completed headquarters building
Touring the new headquarters under construction
On the day of our visit, we were guided through the new headquarters building by representatives from the Taisei Corporation, which is responsible for the design and construction, and were updated on the progress of the construction. Columns and floors in the three-story reinforced concrete building have already been completed and the construction of walls is currently underway from the first floor upwards. We toured the spaces that will become the offices, entrance, and cafeteria lounge, and were given an explanation about the design considerations for lighting to create a comfortable working environment for employees.
Additionally, we were given a special tour of the rooftop, which is currently under construction. The weather was clear and allowed us to enjoy a stunning view of the nearby park's fresh greenery.
The completion of the new headquarters building is scheduled for the end of July 2023. We are eagerly looking forward to the completion of the new building, which will realize a more comfortable working environment for employees.