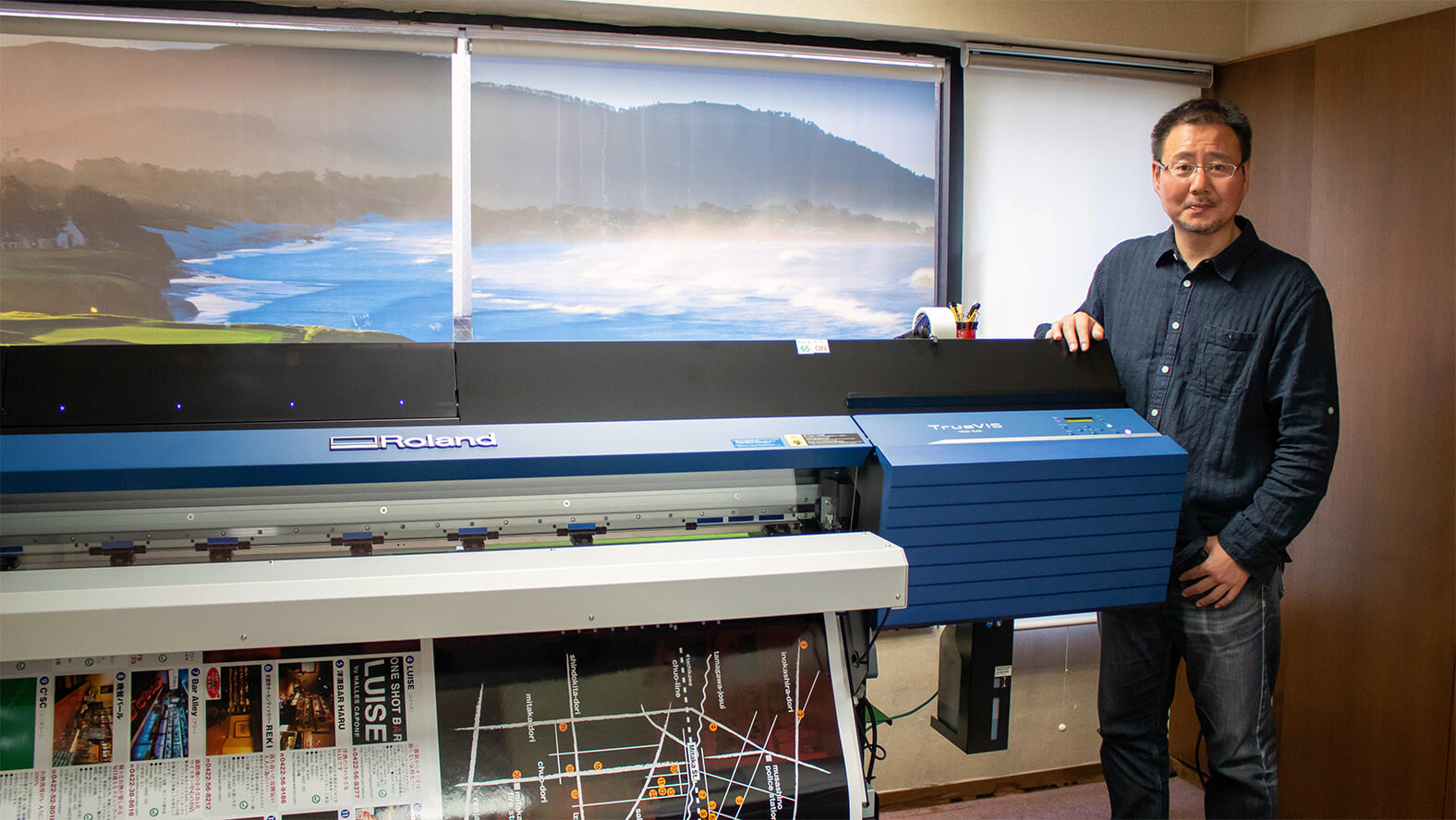 Miyaart Graphic – Boosting Cultural Arts With Stunning VG2 Graphics
"The VG2-540 allows us to achieve results that are much closer to the reference colors than what was possible in the past." Yoshinari Miyata
In our previous blog we spoke with a customer using our new TrueVIS VG2-540 wide-format eco-solvent inkjet printer/cutter as part of their business operations. Miyaart Graphic, located in Shinjuku in Tokyo, is involved in the production of signs, panels, wallpapers and many other types of graphic arts projects for cultural facilities like art galleries and museums. For this blog we chatted with Miyaart Graphic president Yoshinari Miyata (pictured above).
About Miyaart Graphic's business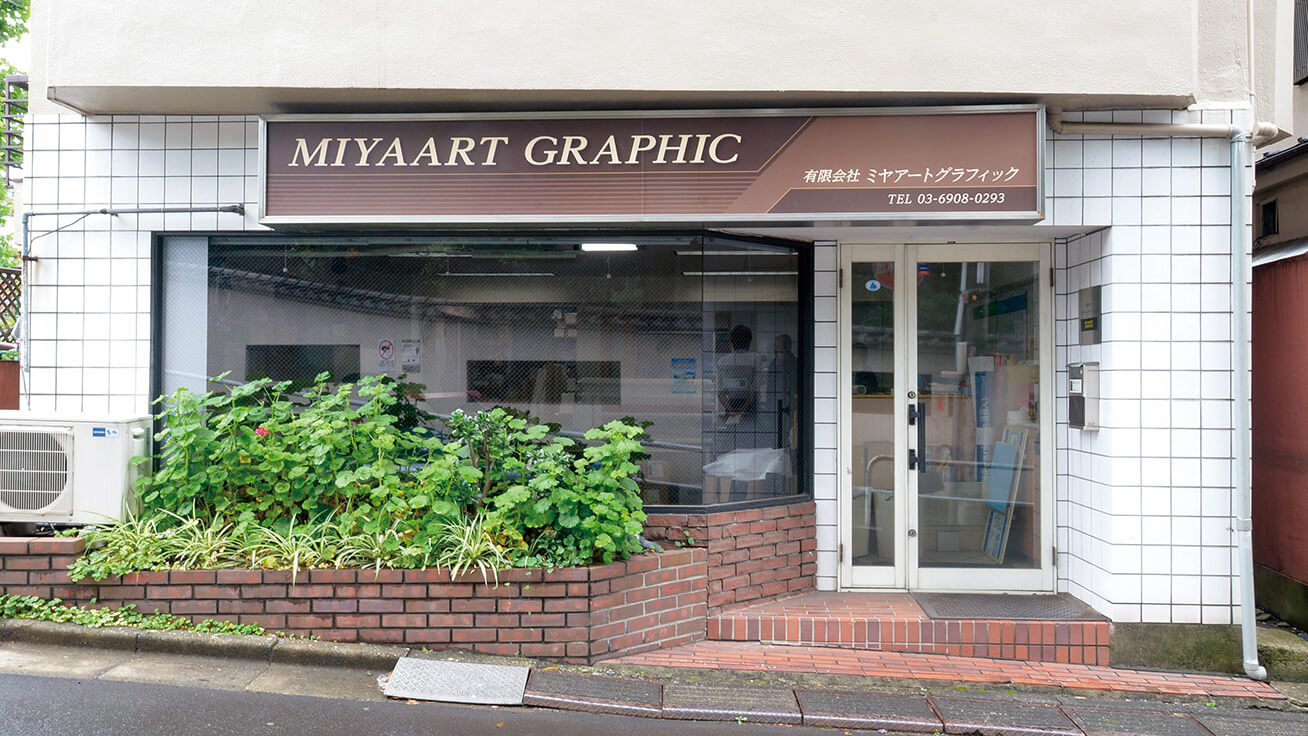 The Miyaart Graphic office.
The production studio where signboards, posters, panels and other graphics jobs are made every day.
First, tell us what line of business your company covers.
We run a printing business that mainly produces graphical signs used at cultural facilities like museums and art galleries. More than just printing work, we can also cover every aspect of the production process, from design and layout through installation.
What specific types of signs do you produce here?
We make a broad range of signs for use at exhibitions held at cultural facilities. These include signboards installed outside the building to description panels for exhibits as well as captions.
The schedules of exhibitions are generally finalized a long time in advance. When we first receive a request to make signs, some associated notices or flyers have already been printed, so we use them as the basis for our designs.
Other areas that we make signs for are corporate showrooms and graphical signage used at factories.
Making use of the VG2-540's capability for accurately reproducing colors in exhibits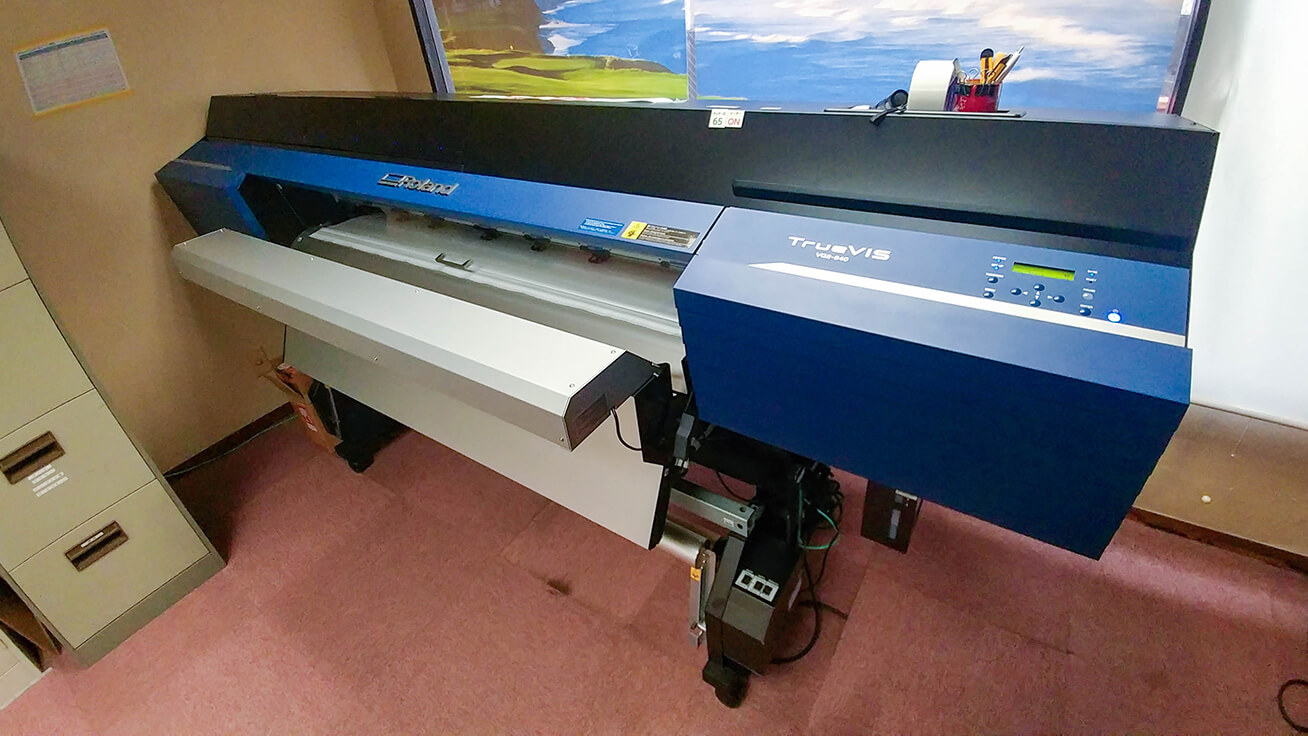 Miyaart Graphic loved the TrueVIS VG2-540 printer/cutter for its color reproduction and printing speed.
What was the background to using the VG2-540 at your studio?
We had been using Roland DG's VersaCAMM VS-540 printer/cutter and another inkjet printer for many years. We saw that customers were increasingly demanding shorter deliveries and higher print quality, and it was at that point that Roland DG asked if we wanted to try out the new VG2-540 for actual jobs. We found that the graphics it could produce were so high in quality, and customers also praised the printed quality so we decided to officially make it part of our production process.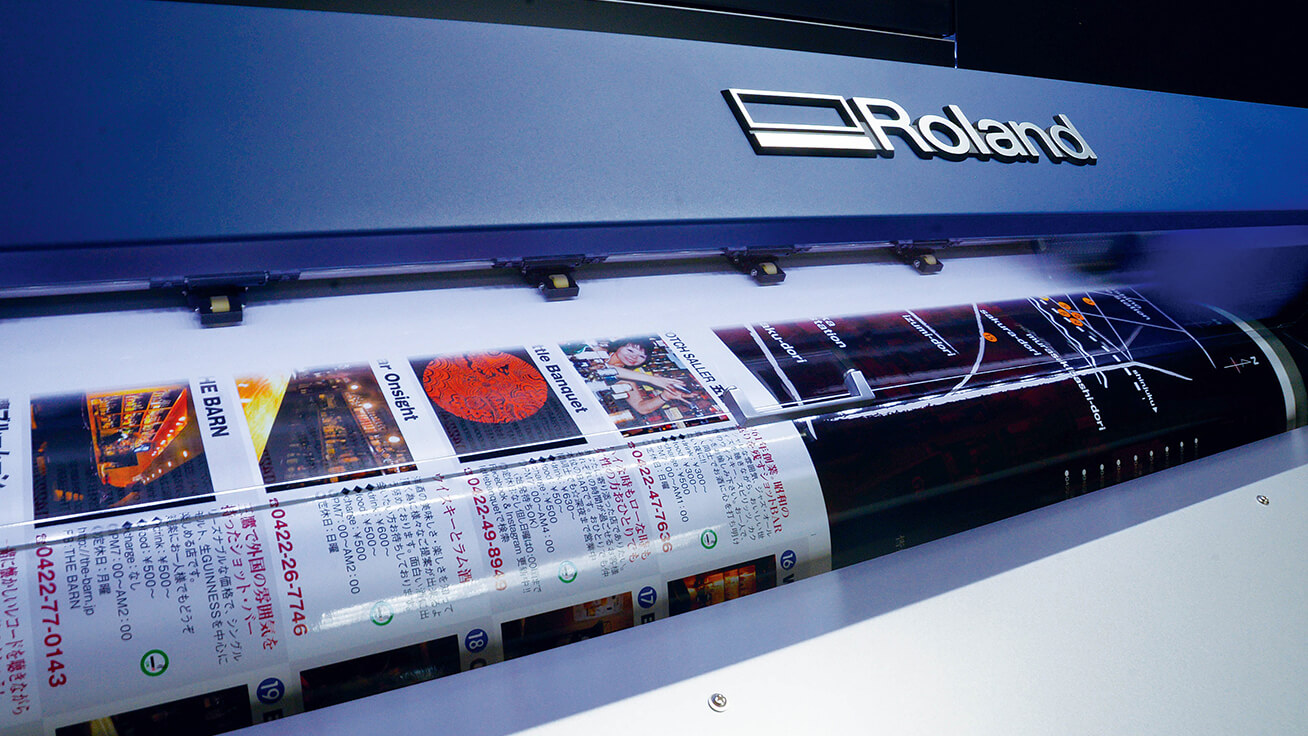 The VG2-540 is also used for printing detailed text.
What are your impressions after using the VG2-540?
Images, photos and other graphics used at exhibitions need to match the colors of the actual exhibits, and many customers request prints using the colors in existing posters or flyers as samples. Until now we had to run three or four color proofs, but with the VG2-540 we can now get this down to just one or two proofs. Posters use a range of different printed materials or printing methods, which makes it difficult to reproduce the exact same colors. The VG2-540 allows us to achieve results that are much closer to the reference colors than what was possible in the past.
And it's not just the color—printing is also considerably faster, and the new ink means much shorter drying times.
In what type of graphics work do you see these improvements?
Printing monochrome photos usually ended up with images that had a reddish or bluish tint to them and made corrections difficult. Now, however, we can print in a monotone with stunning results. With the new ink, design data with vibrant orange colors can be printed without looking too dark. Subtle tones are now also easier to recreate.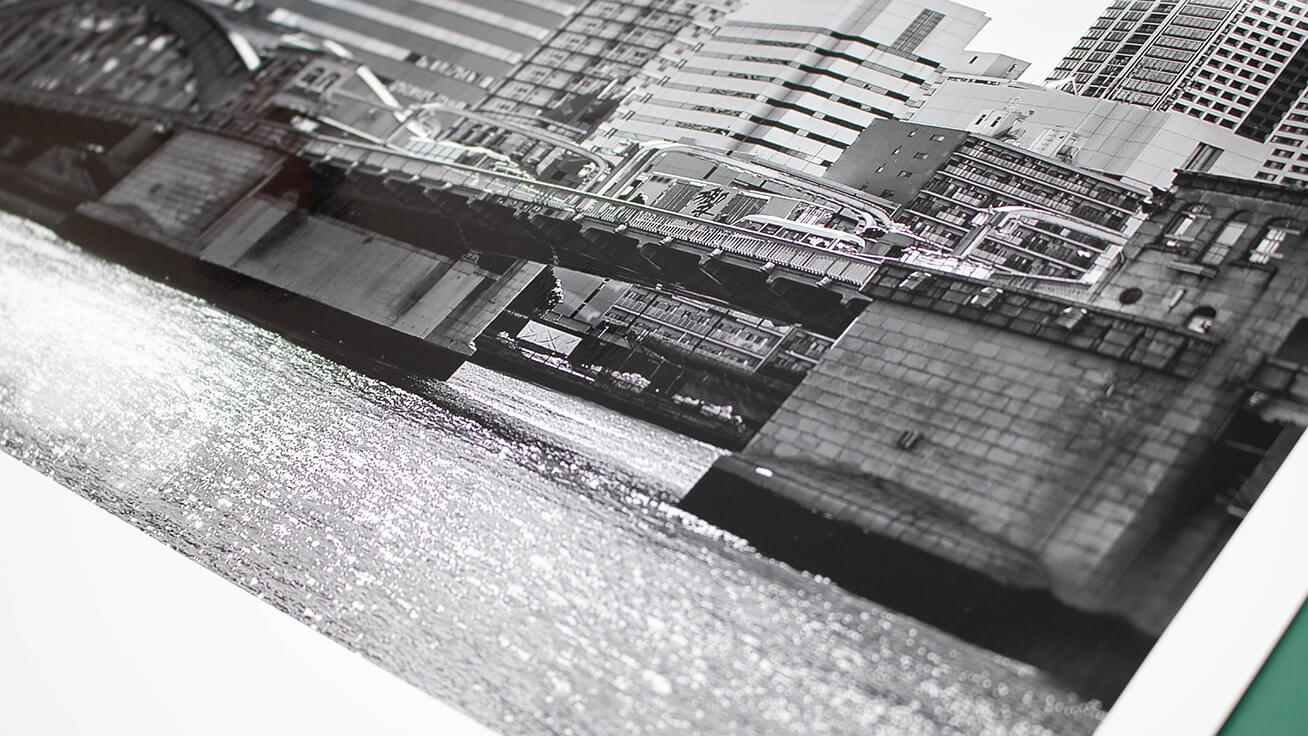 Monochrome photos can also be reproduced accurately.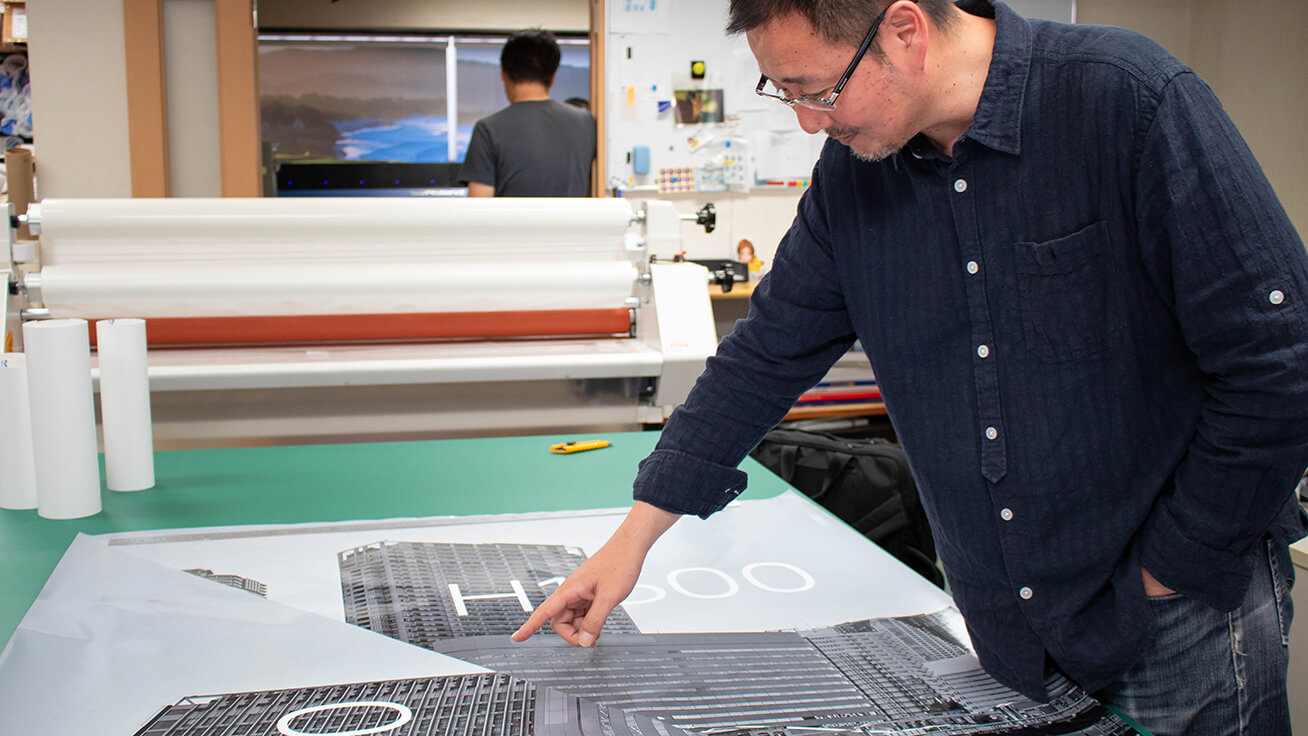 Miyata showed us a printed monochrome sign that will actually be used for on-site trial mounting.
Committed to becoming a printing business capable of printing clear, visually pleasing graphics
What areas of production do you pay particular attention to?
Graphical signs used at cultural facilities are definitely what visitors see first and foremost. We are applying our past experience and focusing on creating graphics that portray the core concept of the exhibitions with accurate images of the actual exhibits involved.
A lot of our printed graphics are featured on panels, and each panel has an optimum production method depending on the type of mounting or material being used. Based on our past experience, we also have a good idea of the size of panels that should be used and where they should be positioned to suit the scale of the exhibition. To minimize the number of production mistakes and to produce better looking results, we sometimes provide advice on these factors if we are concerned about how they will look. Giving feedback beyond the instructions we receive occasionally leads to complaints from customers, but at the end of the day, delivering great-looking results that everyone is pleased with leads to repeat business.
In closing, tell us about what you are planning in the future.
We are using the VG2-540 for signs at cultural facilities, but we also want to expand our scope to print wallpapers and other work that we are receiving more orders for these days.
We also provide graphic design services in-house, and I am thinking about focusing more on the infographics segment, where information or data is presented with a visually straightforward design. Over the last one to two months, we have received an increasing number of requests for creating simple and understandable designs using pictograms or other graphical elements and producing panels or signs. This is no doubt related to the upcoming Tokyo Olympics, but it is clear that there is a growing need for graphics that can be easily understood by children and people from overseas.
Instead of just printing out supplied data, I want our customers to know that with our in-house design service, we are a printing business that is also capable of providing various different design options or samples.
Thank you for your time today.
This interview clearly showed us that Miyaart Graphic is devoted to providing better quality graphics.