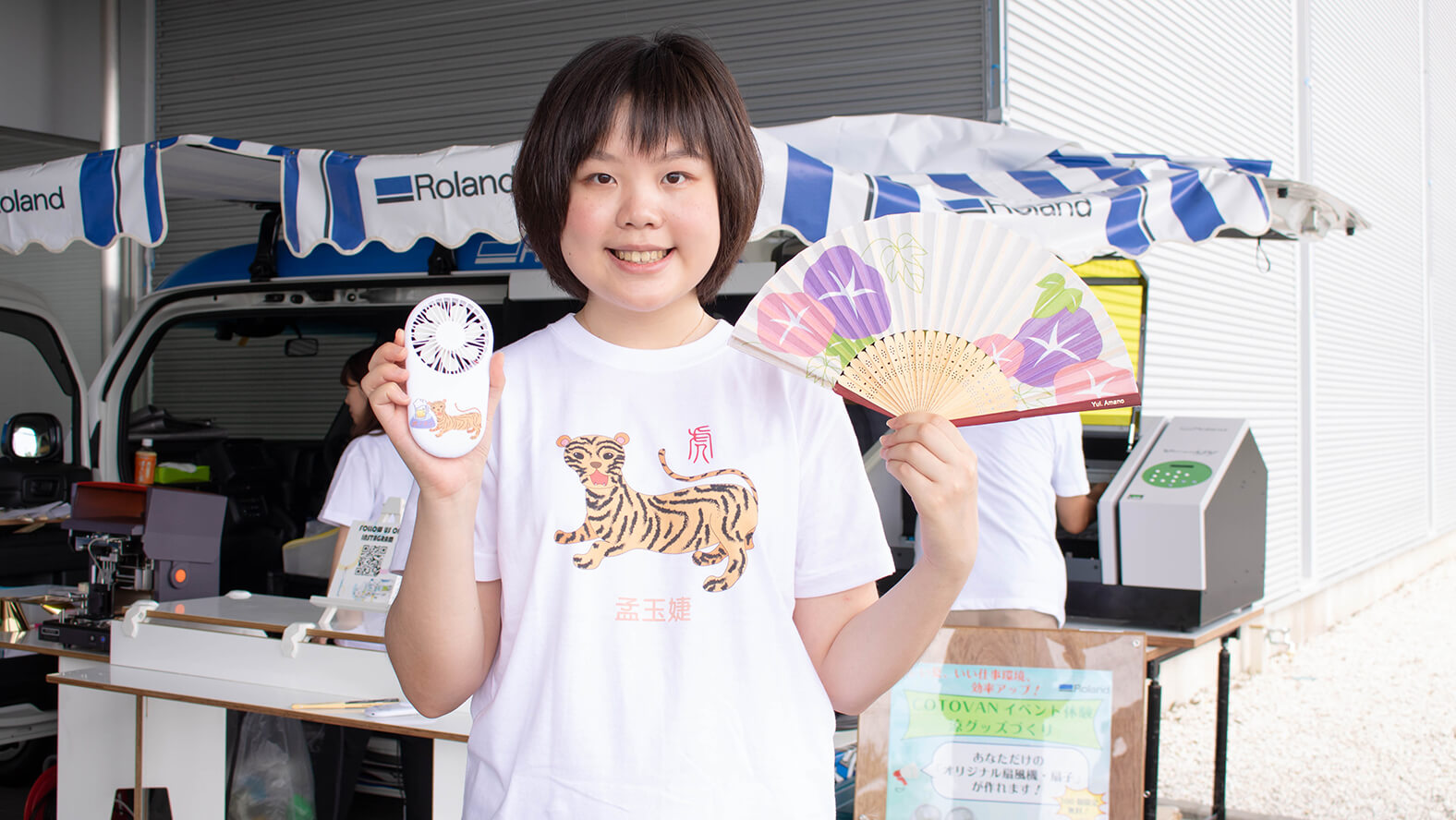 2019 COTO Business Division Intern Hosts Workshop Event for Employees
Roland DG ran an internship for international participants over the summer with students from the University of Michigan in the US joining the program. We met up with the intern involved in planning internal events at the COTO Business Division, which uses Roland DG products to give customers unique creative experiences.
Click here for our interview of interns in the Service Department
Janine Meng (photo above) was an intern for 6 weeks from June at the COTO Business Division, which develops cotodesign design and print management software and also delivers unique creative experiences with UV printers and other Roland DG products. Meng was tasked with planning and running workshop events where Roland DG employees could have fun making various accessories and items.
Janine Meng
From Taiwan. Third year student at the University of Michigan.
Majored in economics and is planning to apply her skills in marketing after graduation. Currently studying Japanese as she wants to work in Japan.
Internship achievements on display at events for making cool items for summer
The results of Meng's internship were displayed at an internal event she planned. We went to take a look at the event, which was held at the Hamamatsu Head Office and Miyakoda Plant on July 24.
During her internship, Meng came up with a number of ideas and discovered numerous hints for organizing events by searching exhibition sites and visiting customers using Roland DG products. This summer was particularly hot, so Meng came up with the idea of customizing portable mini electric fans and folding fans to help keep her colleagues cool and comfortable.
The LEF-12i UV printer was used to decorate the mini electric fans with images of the Oriental Zodiac, which is an important symbol where Meng is from in Taiwan. She wanted her colleagues to learn more about the culture in Taiwan, so she drew illustrations of animals of the Zodiac herself and combined them with stock images of the foods they like to eat. These illustrations could be arranged in any combination to create a design with a unique layout.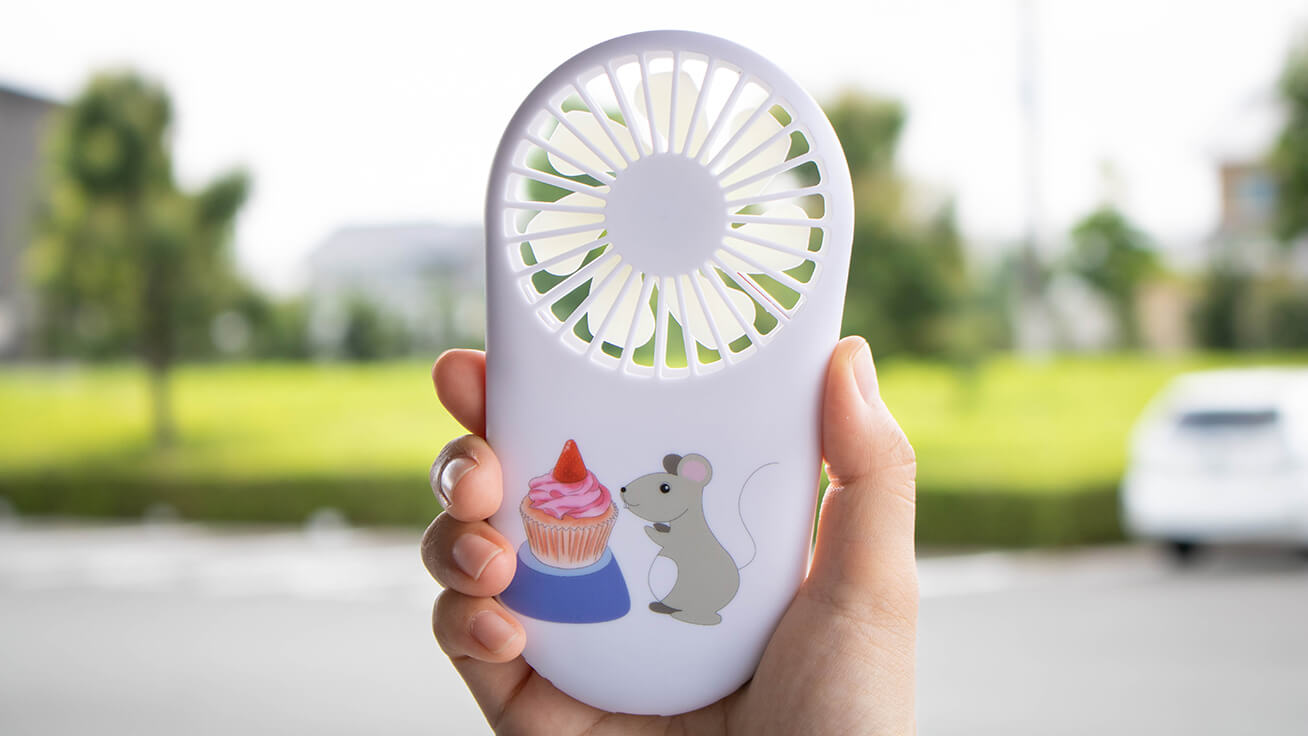 Folding fans featured employee names transferred onto the outer frame by the LD-80 laser foil decorator for a truly elegant and personalized design.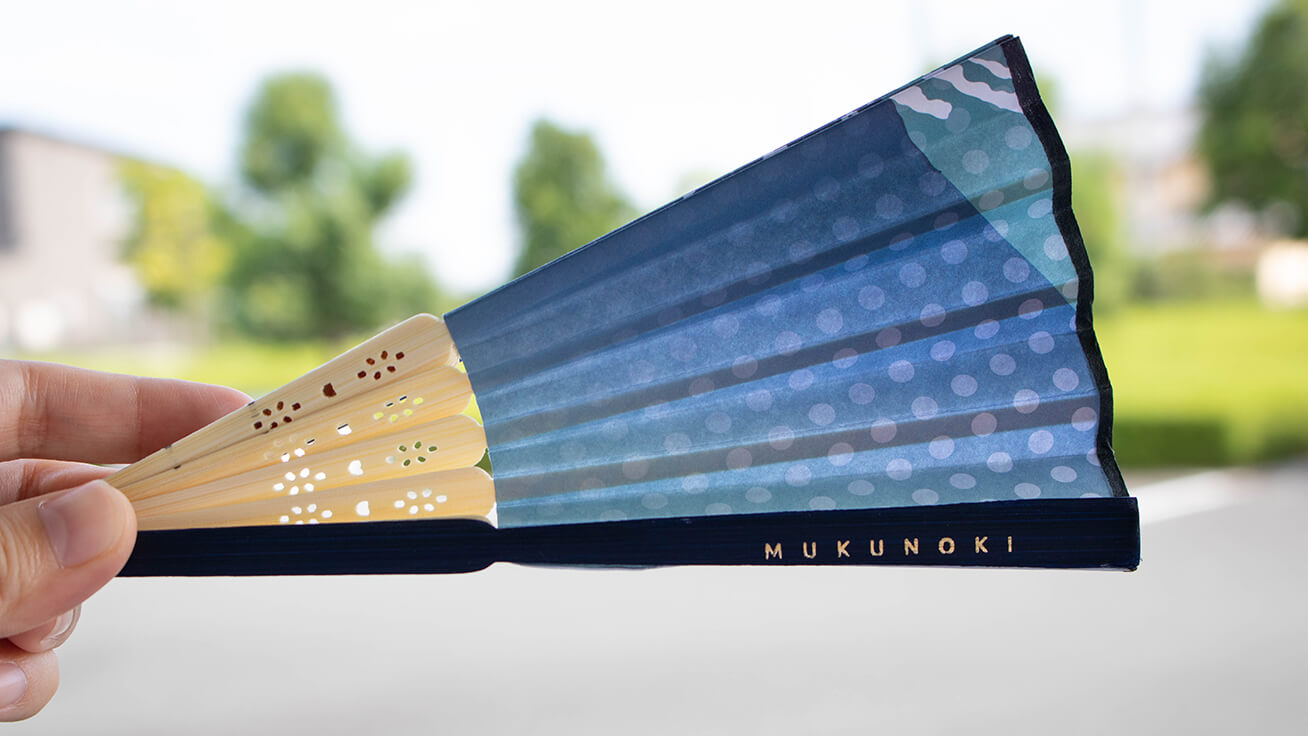 The events featured our custom vehicle COTOVAN, which is loaded with Roland DG's tools and can drive around to host workshops.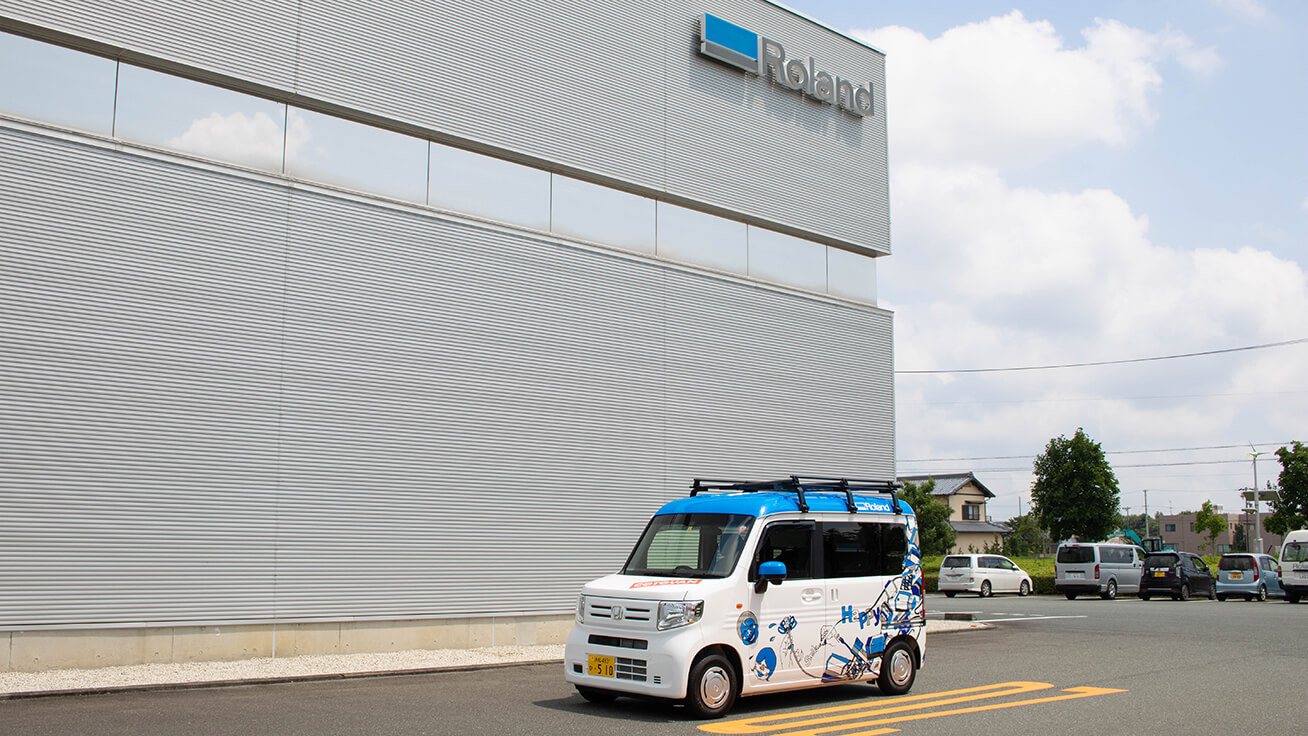 An enjoyable workshop event with Roland DG employees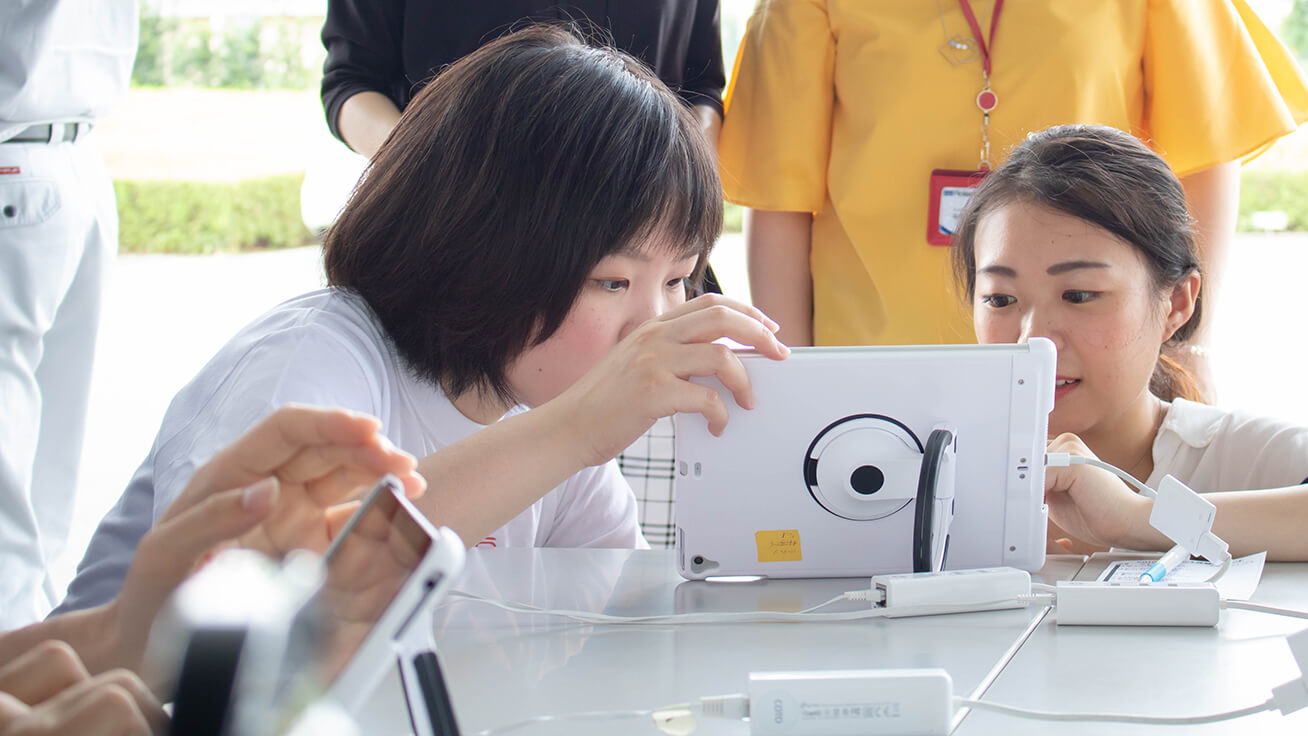 The cotodesign software, which makes it easy to create designs without any special expertise, was used at the workshop-style events where Meng helped her colleagues make the various items.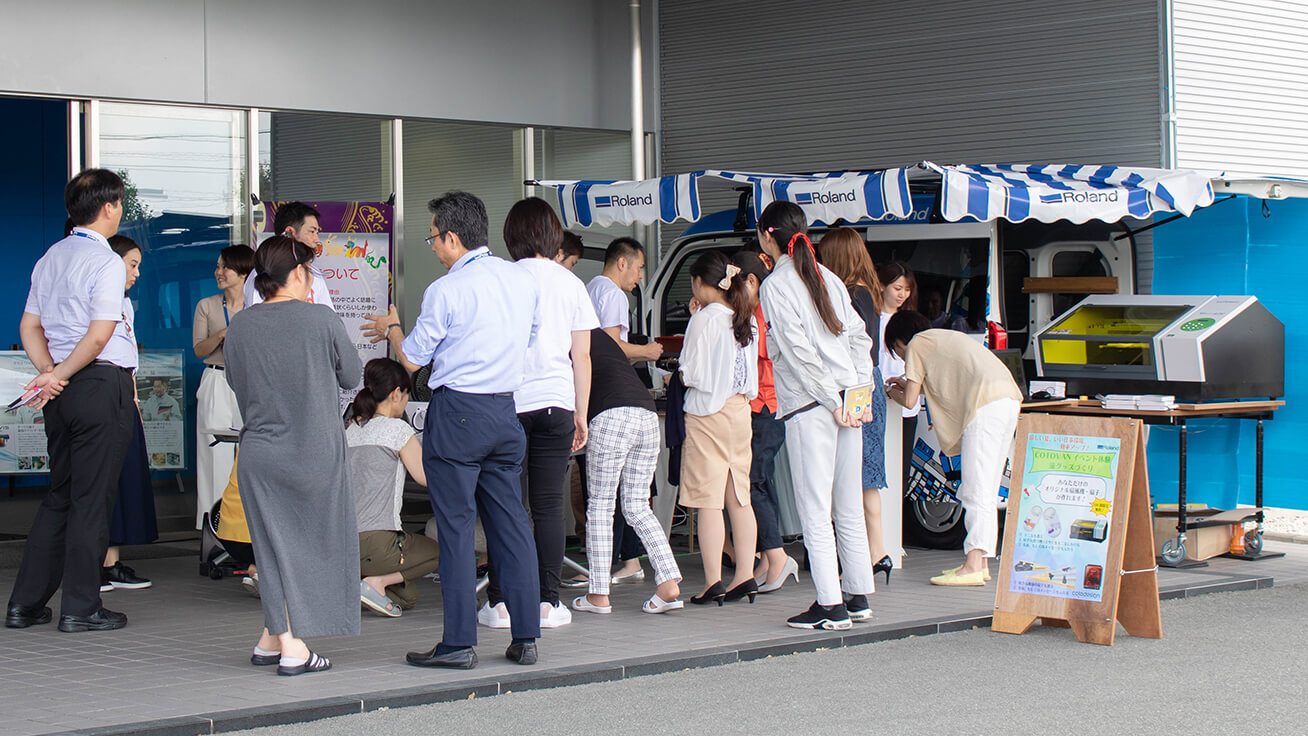 More than 150 employees came to the event during their spare time at work.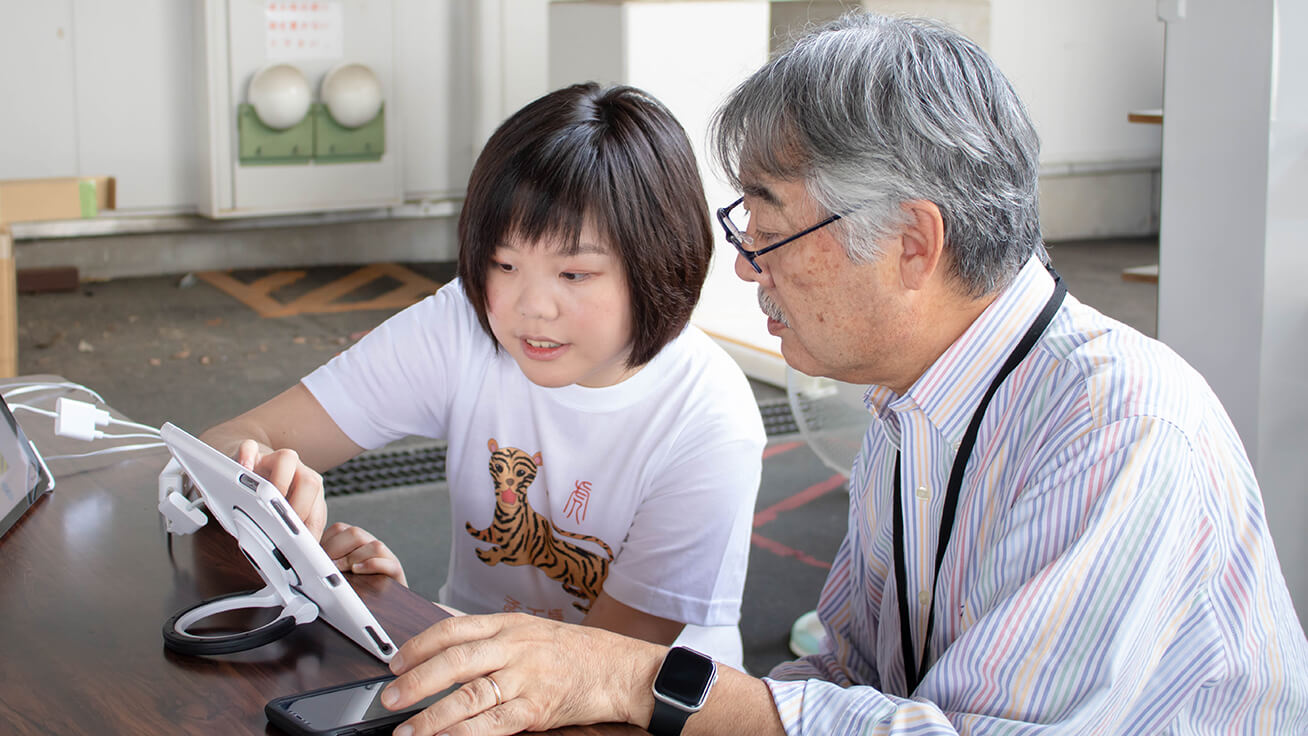 Even Roland DG President Hidenori Fujioka had a go at making items.
Participants at the event had fun chatting and laughing with Meng as they discussed what combinations of illustrations to choose from to make their unique designs. We saw many employees smiling and viewed a huge variety of items featuring one-of-a-kind designs.
Meng with fellow employees and their custom mini fans.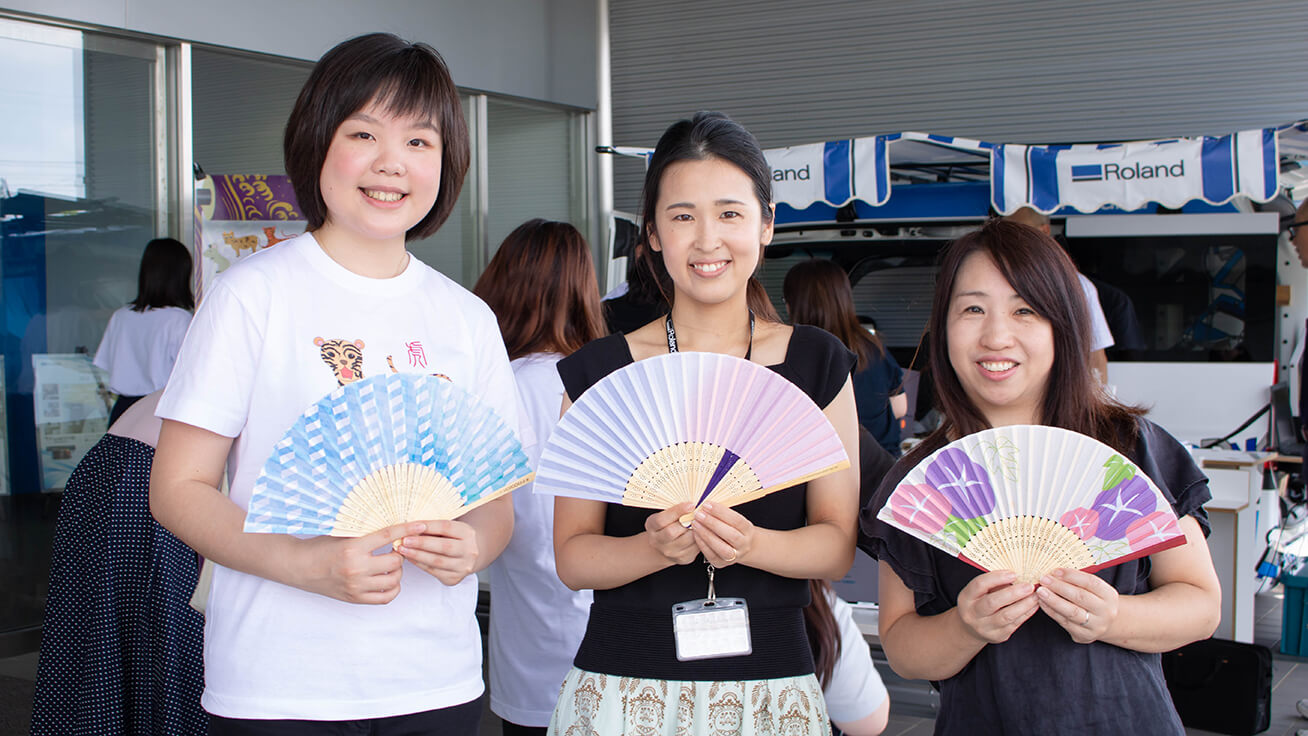 Employees proudly display their personalized folding fans with Meng.
What did you achieve after completing the 6-week internship?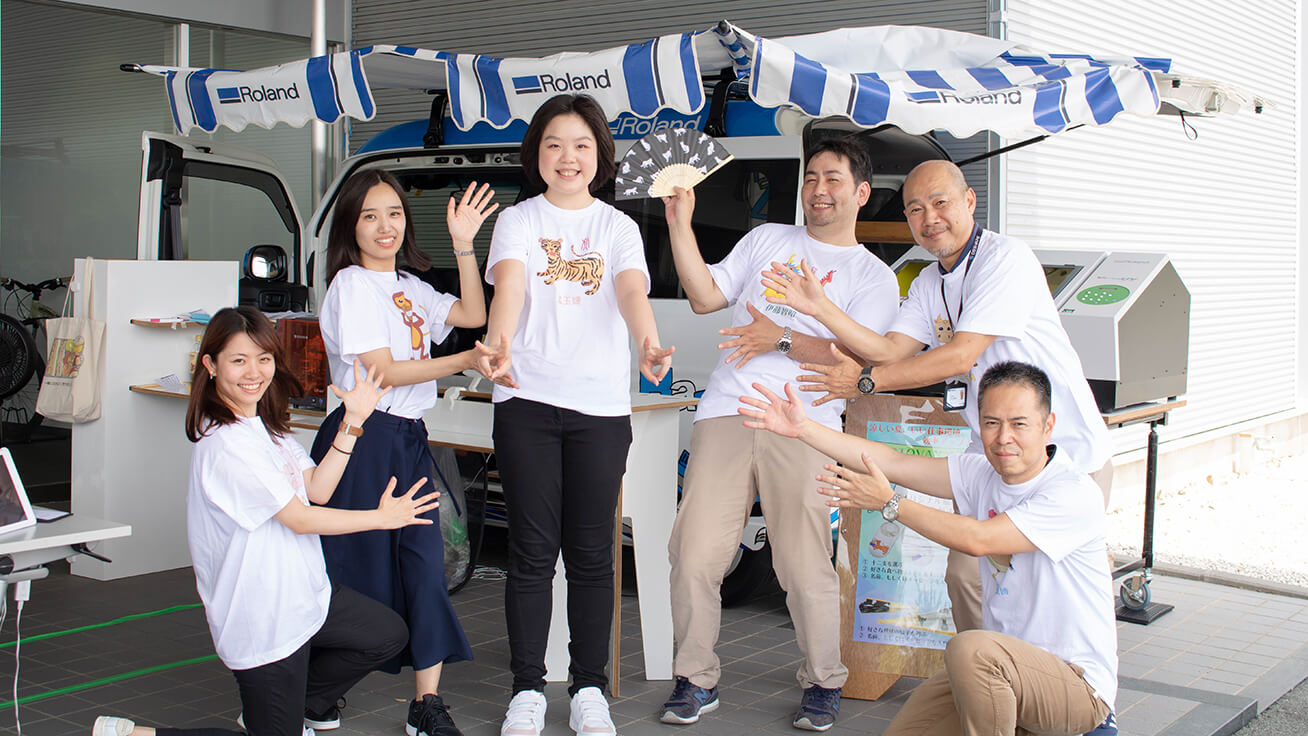 Meng and team members who helped run the events.
At the end we asked Meng about her experiences during the internship.
"Japan holds a special place for me, as I have visited several times because of my mother's work. I was thinking that I wanted to work in Japan in the future, and that is when I heard about Roland DG's internship program and decided to take part.
The goal of this event was to create an enjoyable and comfortable mood by helping my colleagues make their very own items. I feel so happy that everyone had fun at the event I planned which was definitely a rewarding experience.
While I was not able to achieve all of the ideas I planned, the other team members provided encouragement with valuable advice. This was the first time I had been given such a task in a business environment, and I hope to apply my experiences to improve myself in the future."
Thank you for sharing your thoughts with us.
Meng said she hoped that the event would be an opportunity for employees and family members to communicate with one another. What a great idea and great event!