Together with Employees
Nurturing Human Resources
Roland DG puts the management strategy and business strategy derived from its corporate philosophy and vision into effective practice for the training of human resources capable of generating corporate value, while also accommodating opportunities where each and every employee can maximize their own abilities based on their individual career vision.
Human Resources Training System
A training system has been developed that includes grade-based courses, objective-based courses and selective courses with the aim of boosting employee leadership skills and expertise, as well as supporting their self-development. Grade-based courses are designed for employees to acquire the awareness, knowledge and skills required for each employee rank, while also fostering individuality and independence in line with the management philosophy and standards of behavior. Roland DG implemented multiple-track personnel promotion system for the training of specialists with high levels of expertise in specific fields. Performance assessments and behavioral assessments based on MBO are coordinated with capacity development systems, and feedback received from superiors allows employees to verify this against their own career vision and utilize objective-based courses and self-development programs to build up any areas they are lacking in. Roland DG is also actively engaged in selection training to develop the next generation of leaders.
Diversity and Inclusion
Creating a workplace environment where employees can work in a lively manner and apply their skills to the maximum is considered to be a way of spurring innovation and creating new added value. With this in mind, Roland DG is involved in developing a broad range of activities based on diversity and inclusion.
Promoting Advancement of Women in the Workplace
Roland DG has been focusing on creating a workplace environment that provides female employees greater peace of mind for continuing work, with initiatives such as expanding its support program for balancing work and childcare, and providing better systems around maternity and childcare leave. Following the Act on Promotion of Women's Participation and Advancement in the Workplace, Roland DG has been making greater efforts so female employees can focus on advancing their careers, by rolling out workstyle reforms that providing underlying support for initiatives such as setting targets for increasing the proportion of women in management, raising company-wide awareness, assisting with career development, and improving training for candidates of female managers.
In addition, Roland DG obtained the highest certification "Eruboshi Level 3" based on the Act on Promotion of Women's Participation and Advancement in the Workplace as the first in the manufacturing industry in Shizuoka Prefecture with the highest level. Roland DG met the requirements for all five evaluation criteria: "recruitment," "continued employment," "way of working such as working hours," "proportion of women in managerial positions," and "various career options."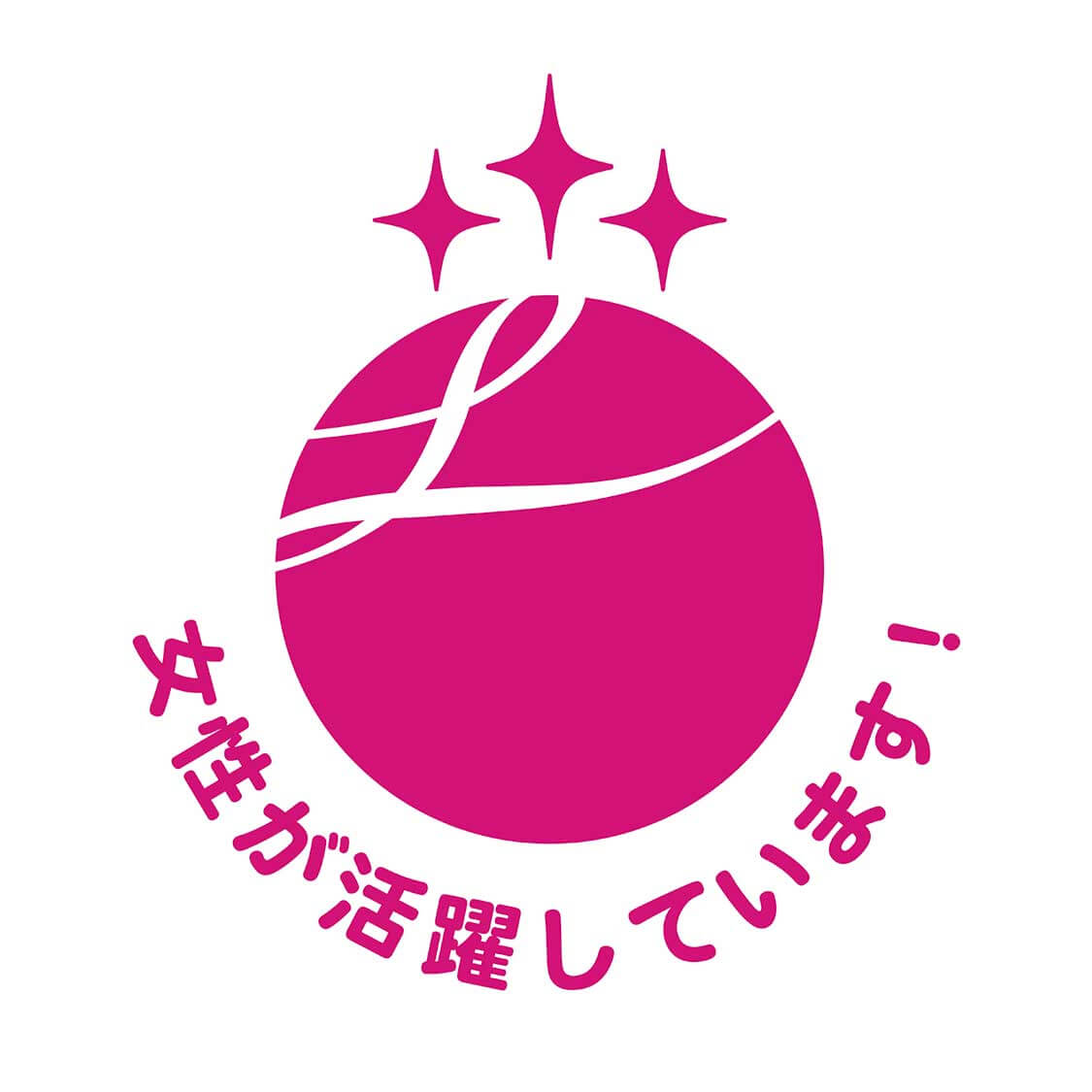 Average Years of Services:

FY2020
FY2019
FY2018
Male employee
(general, management position)
15.0 years
14.9 years
14.7 years
Female employee
(general, management position)
11.8 years
11.1 years
10.6 years
Male employee
(dedicated manufacturing operator)
6.0 years
5.0 years
4.0 years
Female employee
(dedicated manufacturing operator)
14.0 years
13.1 years
12.5 years

Number of Hired New Graduates and Experienced Workers, and Recruitment Competition Rate (excluding dedicated manufacturing operator):

FY2020
FY2019
FY2018
Male employee
(general, management position)
20
23
26
Female employee
(general, management position)
4
7
3
Male employee
(general, management position)
8.4x
12.6x
5.7x
Female employee
(general, management position)
9x
10.1x
12x

* Recruitment competition rate is calculated by number recruited / (number of new graduates accepted for first round screening + number of experienced workers accepted for preliminary screening)

Number and Percentage of Women in Management Positions:

| | FY2020 | FY2019 | FY2018 |
| --- | --- | --- | --- |
| Number of women in management positions | 6 | 5 | 6 |
| Percentage of women in management positions | 5.7% | 5.1% | 6.1% |

* Numbers as of end of December
Promoting Advancement of Persons with Disabilities
Roland DG is aiming to be a company where both healthy people and persons with disabilities can work together to the best of their individual personalities and abilities. The Human Resources Department creates various opportunities that can fully utilize the individual capabilities of persons with disabilities. To help persons with disabilities integrate with work more smoothly, Roland DG encourages specific HR employees to acquire certification as intra-firm workplace coaching assistants (job coach) or workplace and lifestyle consultant for persons with disabilities, and also organizes training sessions for persons with disabilities to acquire business skills and other experience.
Number and Proportion of Employment of Persons with Disabilities

| | FY2020 | FY2019 | FY2018 |
| --- | --- | --- | --- |
| Number of persons with disabilities | 12 | 12 | 15 |
| Percentage of employment of persons with disabilities | 2.04% | 2.31% | 2.52% |
* Numbers as of end of December
Promoting Advancement of Foreign Nationals
Roland DG has grown to include 15 subsidiaries in 14 countries, with overseas sales accounting for almost 90% of its consolidated operating revenue. Even at the head office in Hamamatsu City, Roland DG has forged a corporate culture based on tolerance towards differences in language, culture and religion, and is progressing with a focus on inclusion of foreign workers. Further efforts will continue to be made moving forward, such that diversity like this is applied for generating additional corporate value.
Number of Foreign Nationals:

| | FY2020 | FY2019 | FY2018 |
| --- | --- | --- | --- |
| Number of foreign nationals | 9 | 9 | 10 |
* Numbers are the total of full-time workers and temporary workers at Japanese offices of Roland DG Corporation and DGSHAPE Corporation as of end of December
Promoting Advancement of Retired Persons
Roland DG has developed a system that provides the opportunity of continued employment up to the age of 65 years old to workers who are seeking re-employment after reaching retirement age (60 years old). This not only allows them to continue working by applying their workplace experience, job performance, knowledge and expertise they have developed over the years, but also contributes to training of younger employees, turning implicit knowledge to explicit knowledge and inheriting corporate culture through guidance and support programs, as part of efforts to maintain and bolster corporate value.
Number of Re-Employed Retired Persons:

| | FY2020 | FY2019 | FY2018 |
| --- | --- | --- | --- |
| Number of re-employed retired persons | 6 | 8 | 11 |
* Numbers as of end of December
Workstyle Reform
Roland DG is implementing workstyle reforms with the aim of creating a workplace environment where a diverse range of employees can work in a lively manner with a healthy work and lifestyle balance. Roland DG has developed a more flexible approach to work with more efficient use of time and location, and have created a workplace environment where a diverse range of employees are able to continue working by not only encouraging employees to take paid leave, but also being made available the flextime system, the work-from-home program and the hour-based paid leave system, etc.
General Position, Average Hours of Overtime:

| | FY2020 | FY2019 | FY2018 |
| --- | --- | --- | --- |
| General position, average hours of overtime | 8 hours | 18 hours | 15 hours |
Average Rate of Taken Paid Leave:

| | FY2020 | FY2019 | FY2018 |
| --- | --- | --- | --- |
| Average rate of taken paid leave | 70% | 83% | 82% |
Childcare and Nursing Support
To ensure that employees are able to raise their children with peace of mind, Roland DG has developed a childcare leave system that is available up until children turn two years old, as well as a parental shortened working time system where employees can work for around six hours a day until the end of the fiscal year that their children are in third grade elementary school. Support is also available for employees who need to provide nursing care while working, with the nursing care leave system that can be used for up to one year, and the nursing care shortened working time system that allows for shortened working times.
Discussion on childcare
Seminar on family nursing care
Occupational Safety Management
Roland DG acknowledges that protecting the safety and health of employees is its highest priority challenge. Under the initiative of the Health and Safety Committee, surveys are conducted of dangerous and hazardous conditions throughout the workplace followed by deliberation of appropriate measures, causes of work-related injuries are identified and measures put in place to prevent them from recurring, and safety and health-related activities are planned and proposed. Company-wide efforts are made to ensure that every employee is assured a safe and healthy place to work in by continuously implementing PDCA activities for implementation, evaluation, and improvement of the plan.
Number of Occupational Accidents:

| | FY2020 | FY2019 | FY2018 |
| --- | --- | --- | --- |
| Number of occupational accidents | 3 | 2 | 8 |
Maintaining and Promoting Health
Health nurses are stationed at Roland DG workplaces to help maintain and promote health and provide mental health care.
In addition to health checkups held once a year, employees aged 35 years or older are encouraged to have thorough physical examinations. Employees who have accrued more than 80 hours of overtime work in a month are checked up by an industrial physician, and employees with a high risk of adult-onset diseases are provided with individual health support and guidance by a health nurse.
As a way of addressing mental health Roland DG regularly gives consideration to the health of employees such as Stress checks, individual interviews and support with health nurse are also available during health checkups.
Pursuing Employee Satisfaction
Employees being able to work in a lively manner boosts the level of satisfaction of all stakeholders, and in turn leads to enhanced corporate value and brand value. One of Roland DG's corporate slogans is "Inspire the Enjoyment of Creativity." In light of this, Roland DG considers it essential to cherish open-minded imagination free of conventional constraints, as well as creating an environment that inspires and motivates each and every employee to harness the full potential of their diverse capabilities. Roland DG runs an employee satisfaction survey once every year to identify the best possible approach to human resources and corporate culture for delivering creativity and innovative value, and applies the results in various types of action to boost employee engagement.
Results of Employee Satisfaction Survey (maximum score of 5):

| | FY2020 | FY2019 | FY2018 |
| --- | --- | --- | --- |
| Employee satisfaction level | 3.40 | 3.17 | 3.09 |
Human Rights
Roland DG respects the rights of each and every employee, and is committed to creating a workplace environment with no unjustifiable discrimination that ensures freedom based on race, religion, nationality, gender, age and other qualities.
Preventing Harassment
So that each and every employee is respected as an individual and is able to work with peace of mind without facing any form of harassment, Roland DG's working regulations clearly prohibit harassment, and to prevent any incidents from occurring, the regulations outline the swift and appropriate measures that are taken in the event that an incident does occur. Initiatives are developed to raise awareness amongst employees, and all company employees are required to take an education course once a year to prevent harassment. An internal and external harassment hotline has also been established in order to implement swift and appropriate measures if necessary.
Preventing Child Labor and Slave Labor
Roland DG is expanding business on a global scale, and is committed to the appropriate management of human resources based on the laws of countries and regions where overseas subsidiaries are located as well as its own internal regulations. Incidents involving child labor and slave labor have not occurred throughout the Roland DG Group.
Respecting Basic Labor Rights
Roland DG is in constant communication with labor unions as part of efforts to resolve a range of problems that can occur between labor and management. Members of executive management participate in labor-management consultations that are held every month for exchanging ideas and information. Roland DG has favorable relations with labor unions and is committed to maintaining sound labor-management relations.
CSR Activities Contents