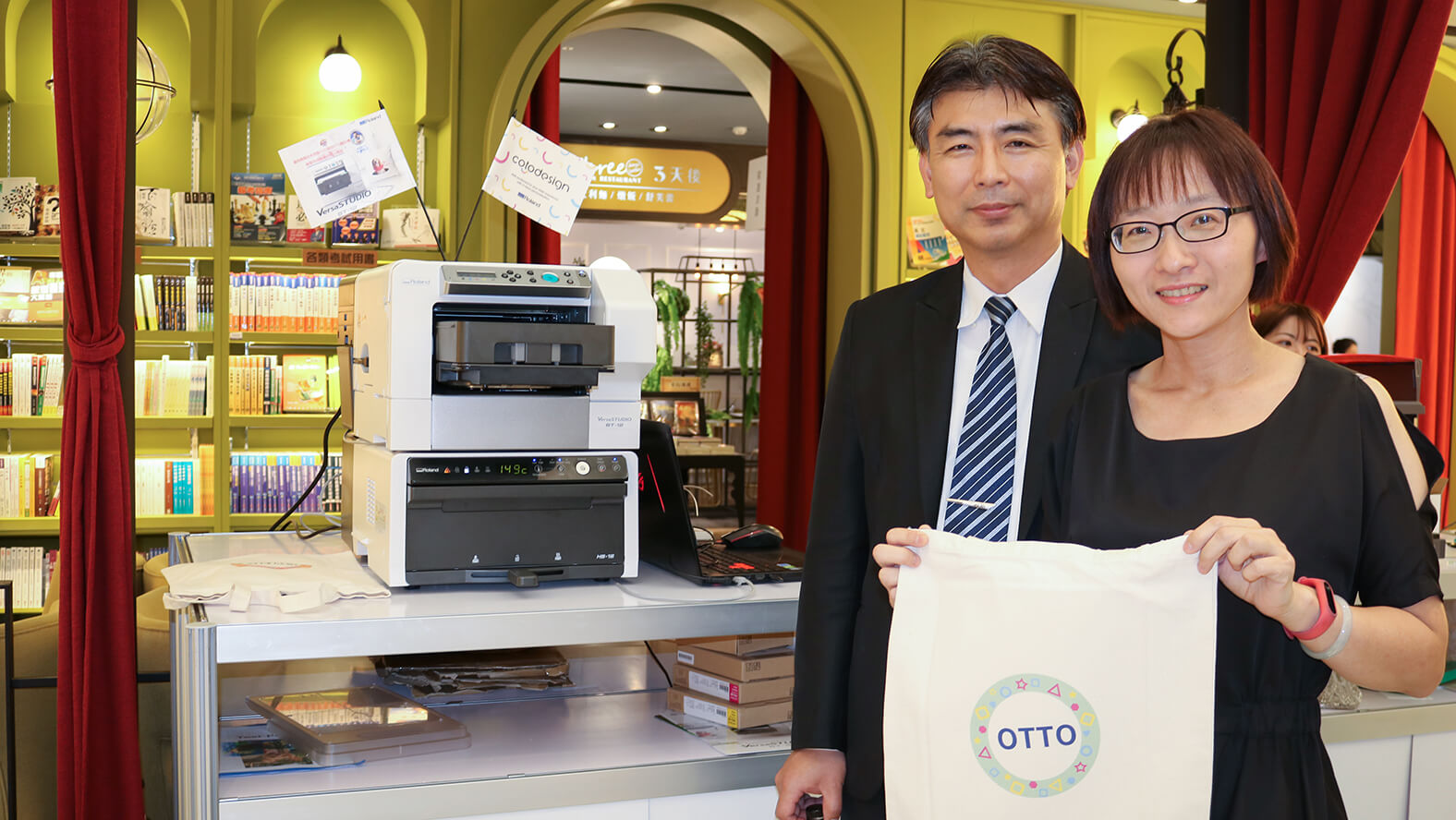 Roland DG Digital Tools Provide a Unique Creative Experience in Taiwan
Roland DG hosts various events at stores and other facilities to provide as many people as possible a unique creative experience for bringing their ideas to life using our digital tools like UV printers. These events are not only held in Japan, but are also increasingly being organized abroad. This report is about a workshop event recently held at a shopping complex in Taiwan.
Click here for details on events held in Japan
Workshop event at Honda Showroom
Workshop road trip to GooDay home improvement stores
Workshop for designing your very own items held in Taiwan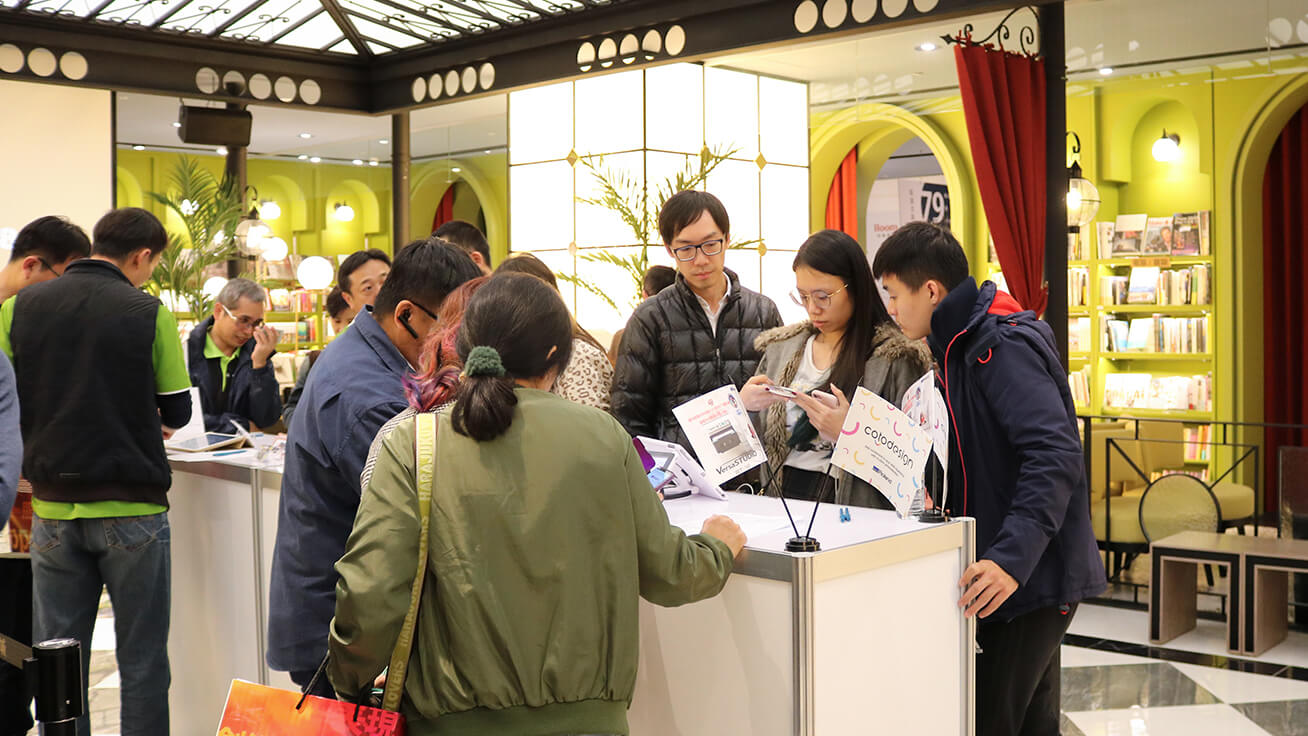 The workshop involved creating individually designed bags and other accessories, and was held on February 13 to 17, 2019 in a section of a book café at the Showtime Live Wenxin shopping complex located in Taichung, Taiwan. It was organized through the collaboration of Roland DG, Taiwan sales partner Roland Taiwan Enterprise, and Roland DG dealer Yangzhu that runs its own print business utilizing UV printers.
Visitors to the event used a tablet with cotodesign design and print management software to easily create unique design data by combining their own photos, illustrations and text.
Four items created by printing onto plastic and fabrics using our digital tools
Visitors to the event in Taiwan were invited to make four different types of items.
The first item was made using a UV printer to add photos and customize EasyCard travel smartcards that are popular in Taiwan.
In addition to traditional card types, EasyCards are also available in a diverse range of different shapes and designs like key holders. Event partner Yangzhu provides an EasyCard customization service using a UV printer to add photos to cards, which is popular because they are ideal as gifts. During the event, shoppers who spent a certain amount at Showtime stores were provided with a customized EasyCard as a present.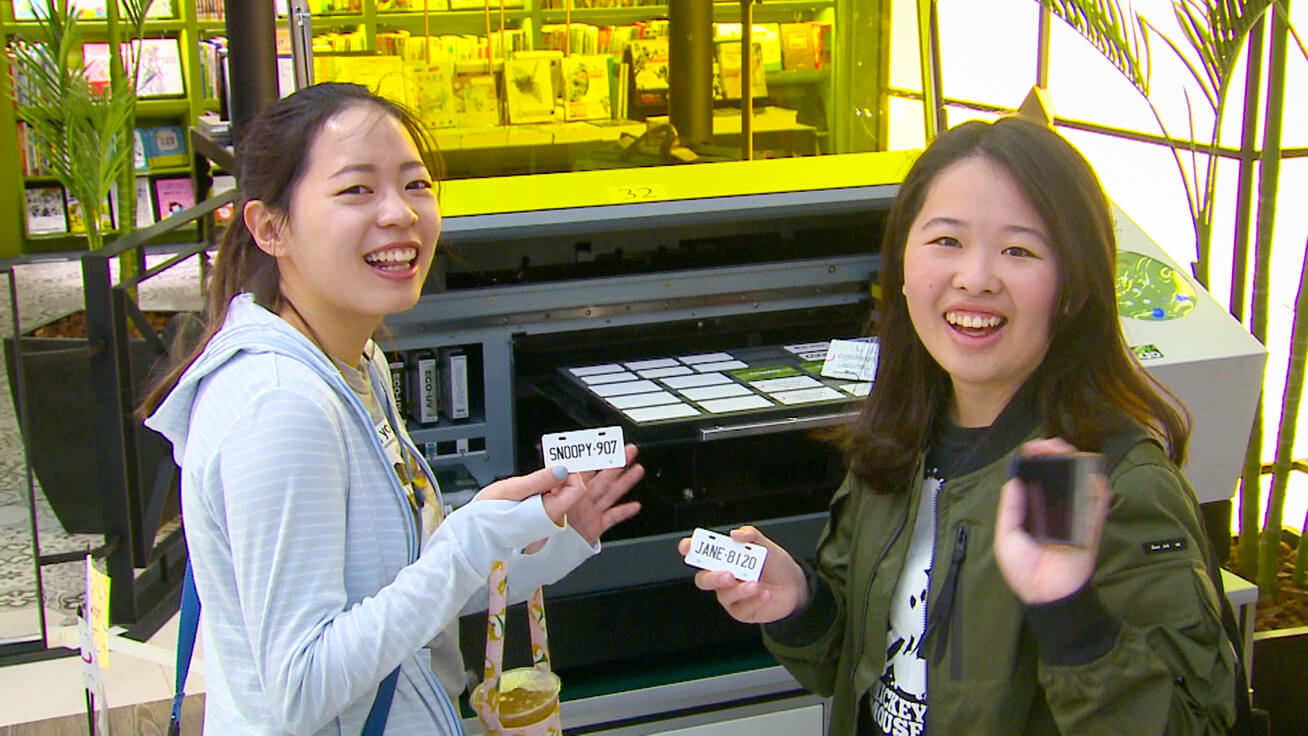 EasyCards in the shape of license plates and printed with lucky numbers were popular with shoppers.
The next item was a bag made with a direct-to-garment printer to print photos from the visitors' smartphones, or add their name to the frame of their choice.
Visitors had fun making matching style bags.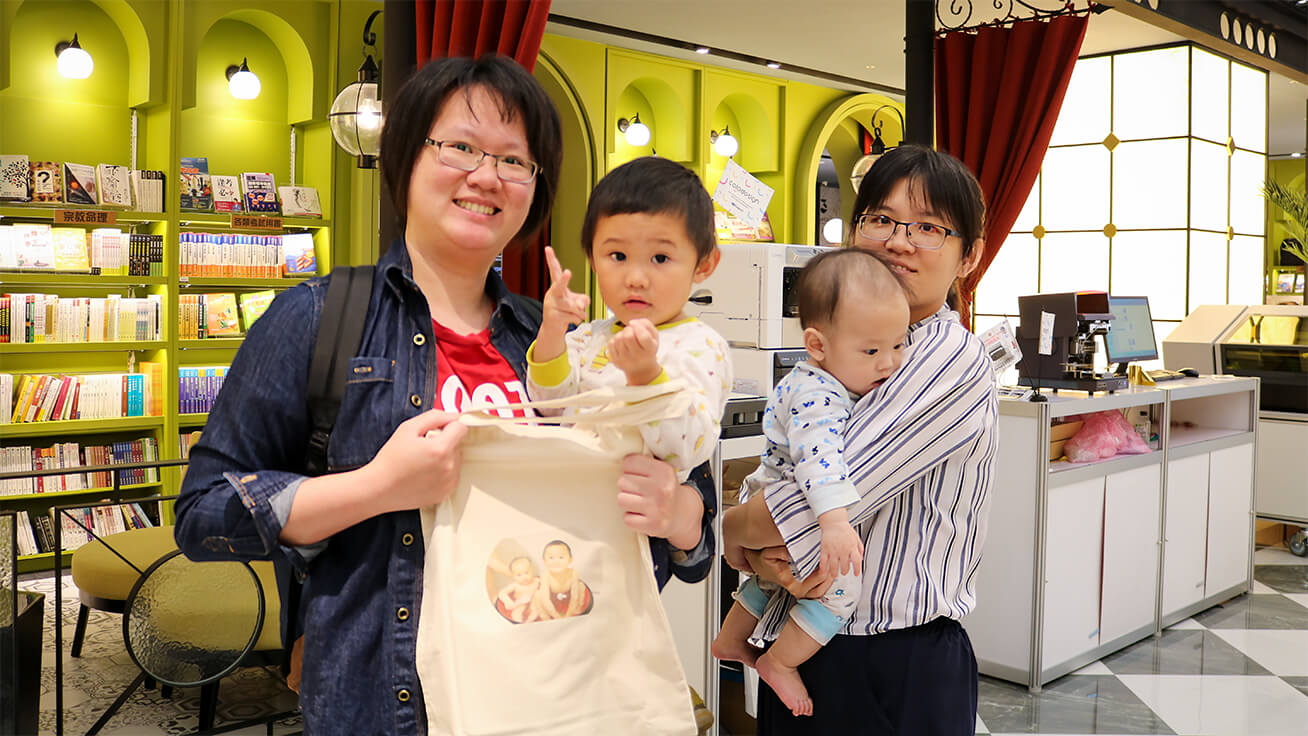 Some even added photos of family members and children to their bags.
Other items included coasters made with UV printers to add photos from visitors' smartphones, or key chains made by using a laser foil decorator to add individual names.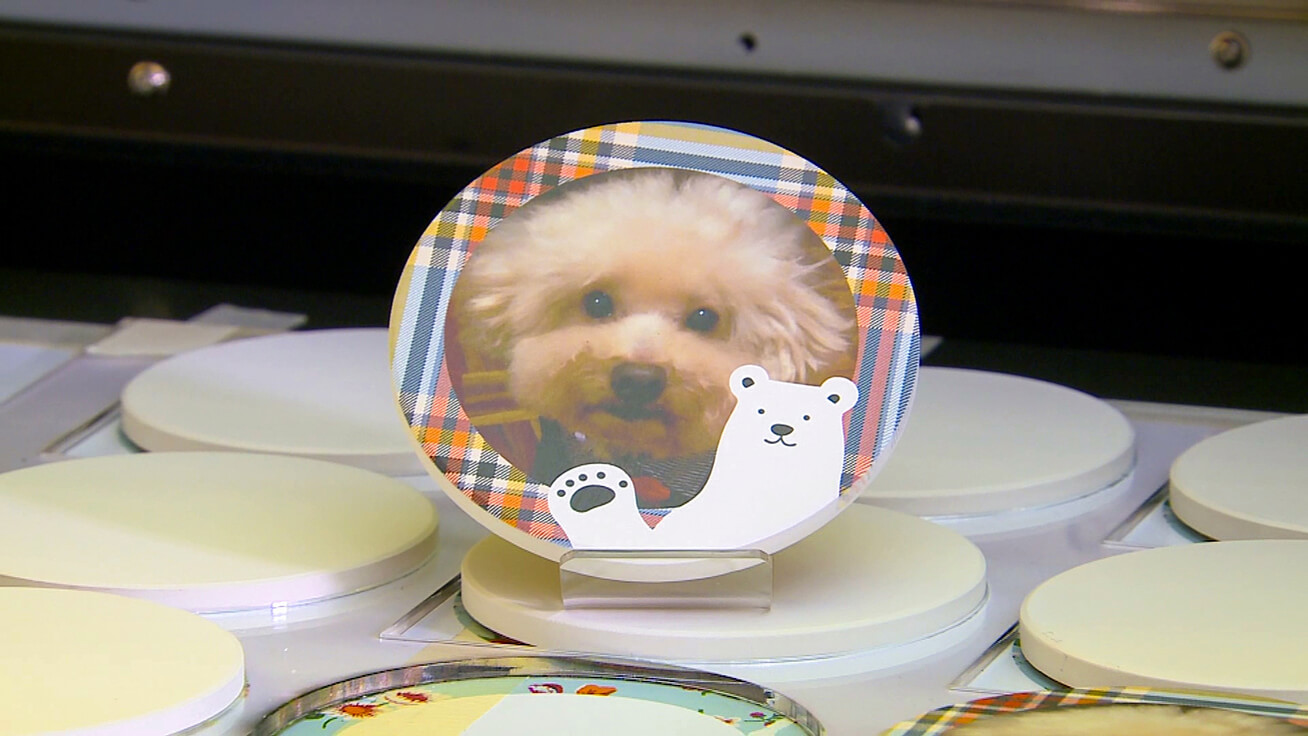 Coasters printed with pet photos were popular with visitors.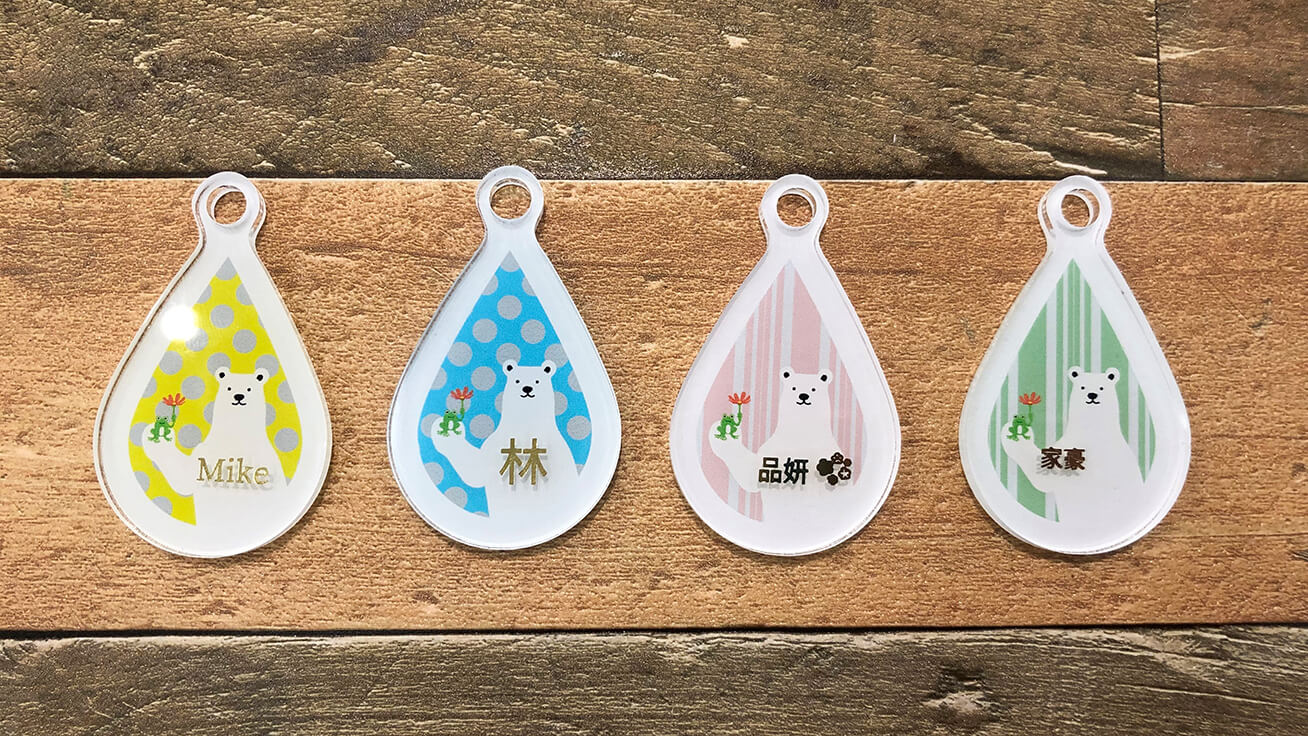 Names transferred onto one-of-a-kind key chains.
The digital tools used during the event were the LEF series UV printers that can print directly onto various materials like plastics, the BT-12 direct-to-garment printer for printing directly on cotton-based materials, and the LD-80 laser foil decorator used for transferring metallic foils to plastics. These printers were used at the venue to produce the designs made by visitors.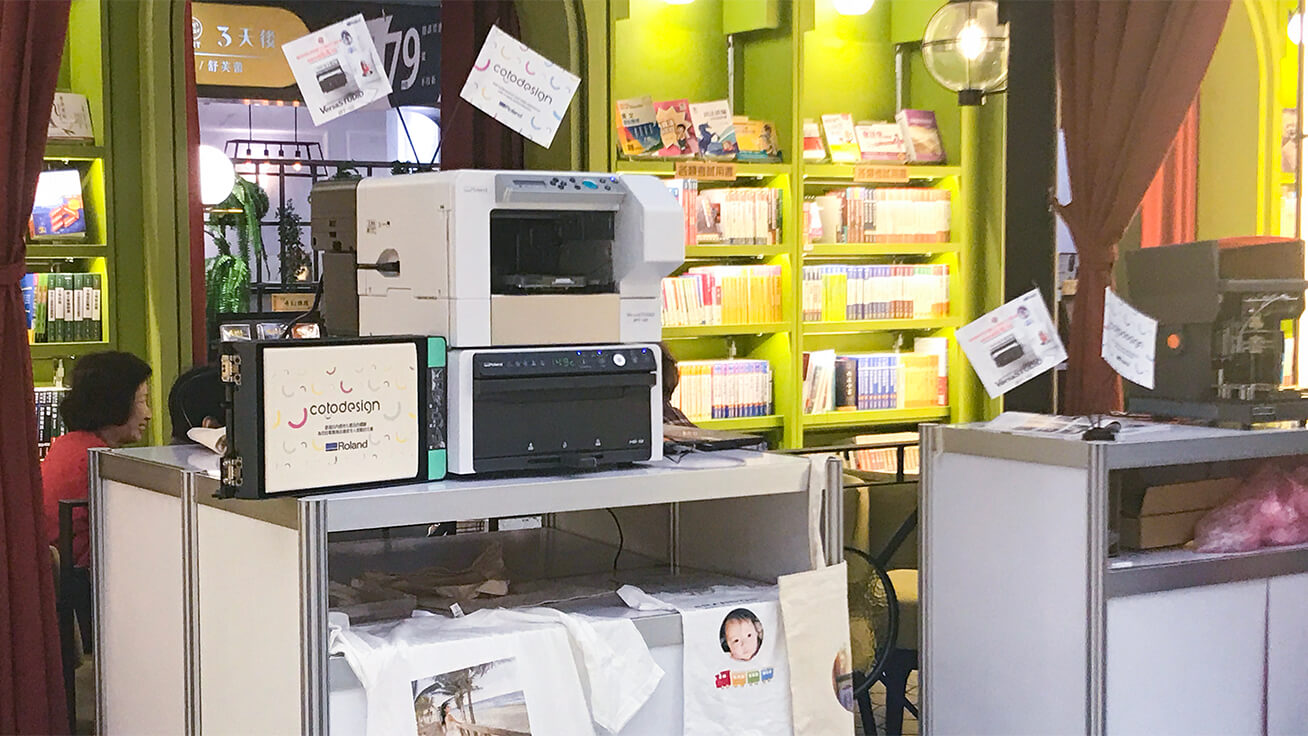 The BT-12 direct-to-garment printer (left), LD-80 laser foil decorator (right) and other digital tools that were used during the event.
Taiwan is well-known for its high smartphone penetration rate, and we were amazed at how well visitors used various devices during the event. Visitors looked comfortable using the tablets, and combined them with photos on their smartphones or design templates available at the event while they focused intently on creating their designs.
The workshop attracted more than 500 visitors during the event, including staff from the Taiwan dealer in addition to Showtime shoppers. This was a great opportunity to give the people of Taiwan the chance to create their very own unique experience. Thanks to everyone involved!
All the staff from Roland Taiwan Enterprise and Yangzhu who helped organize the event.